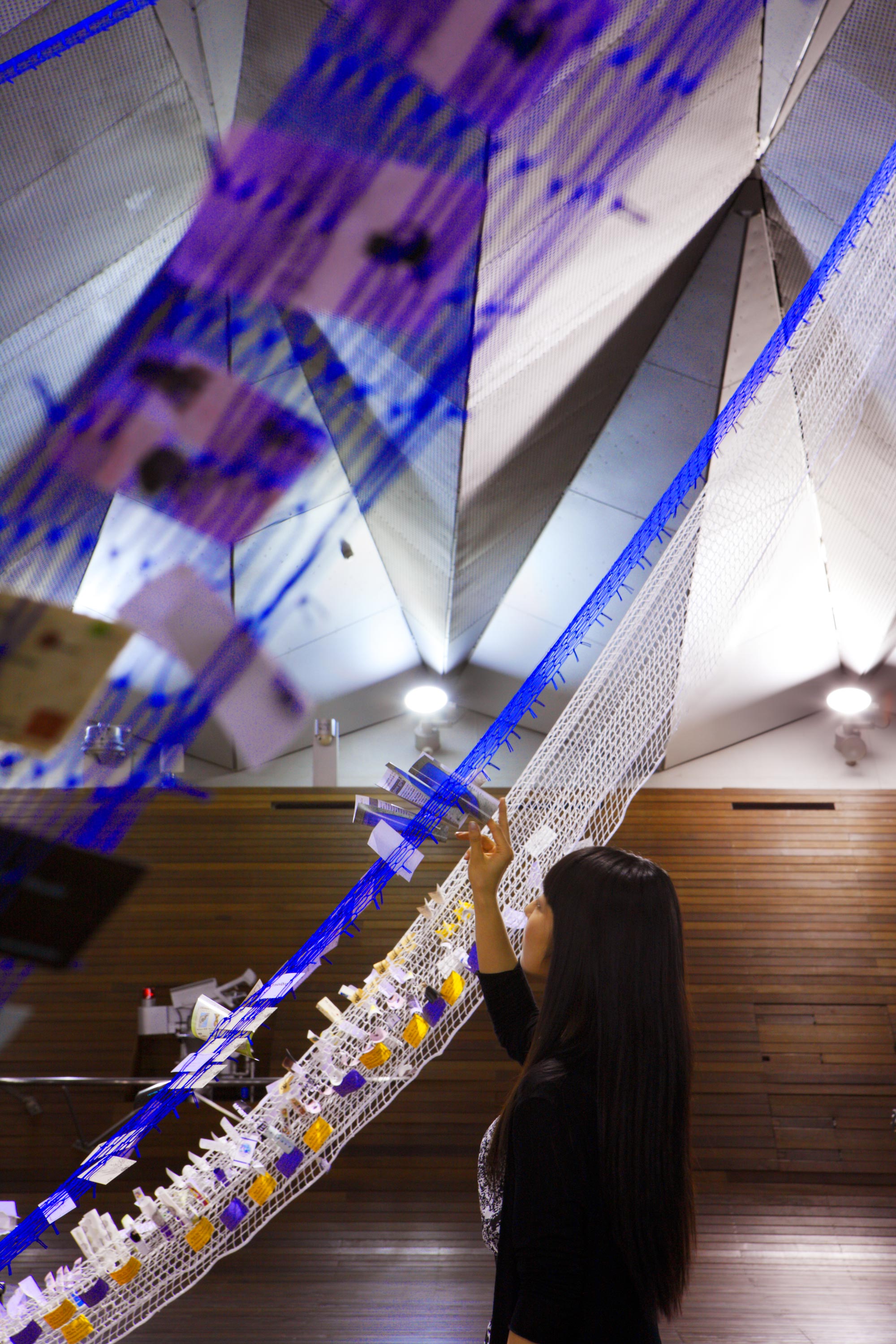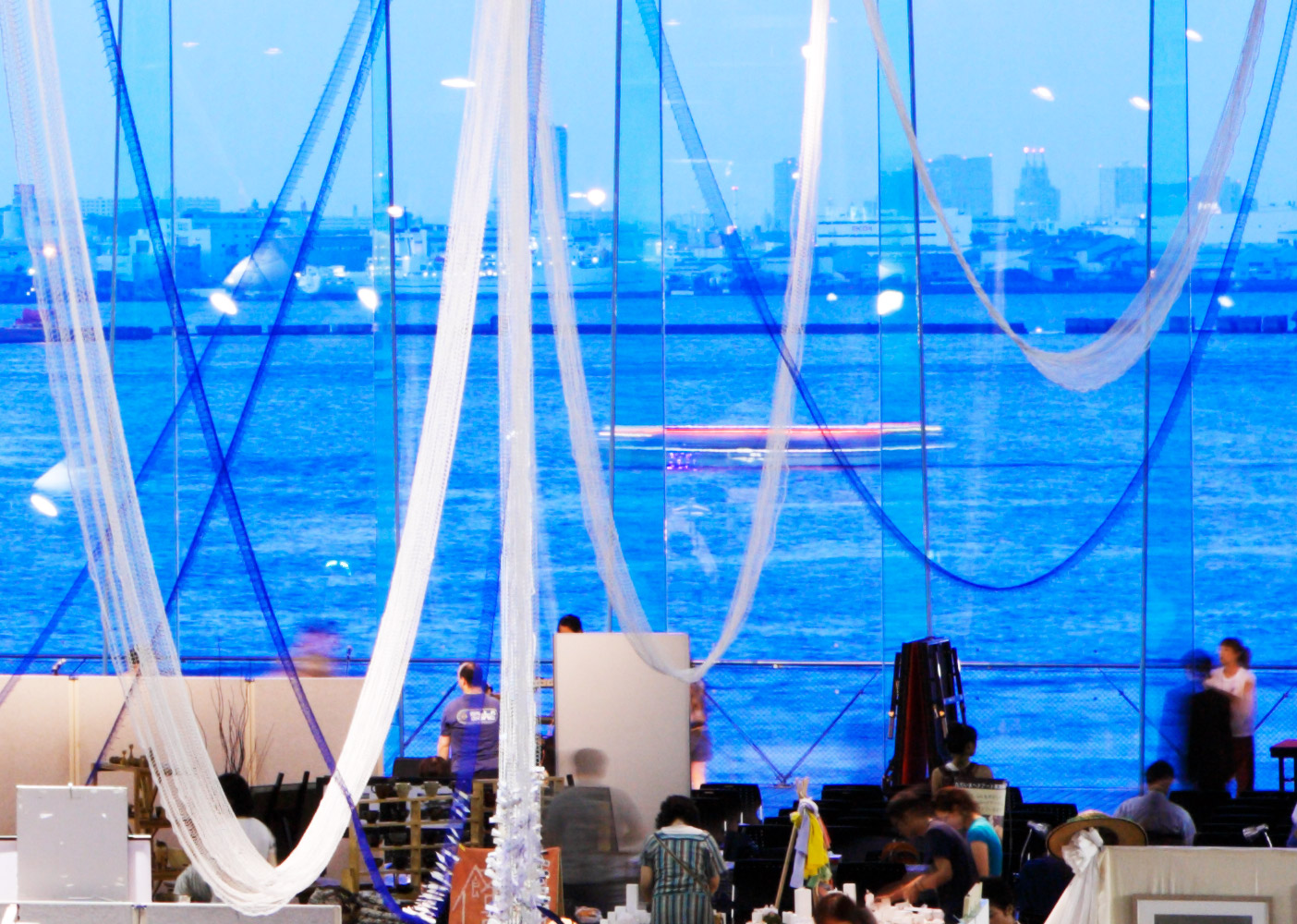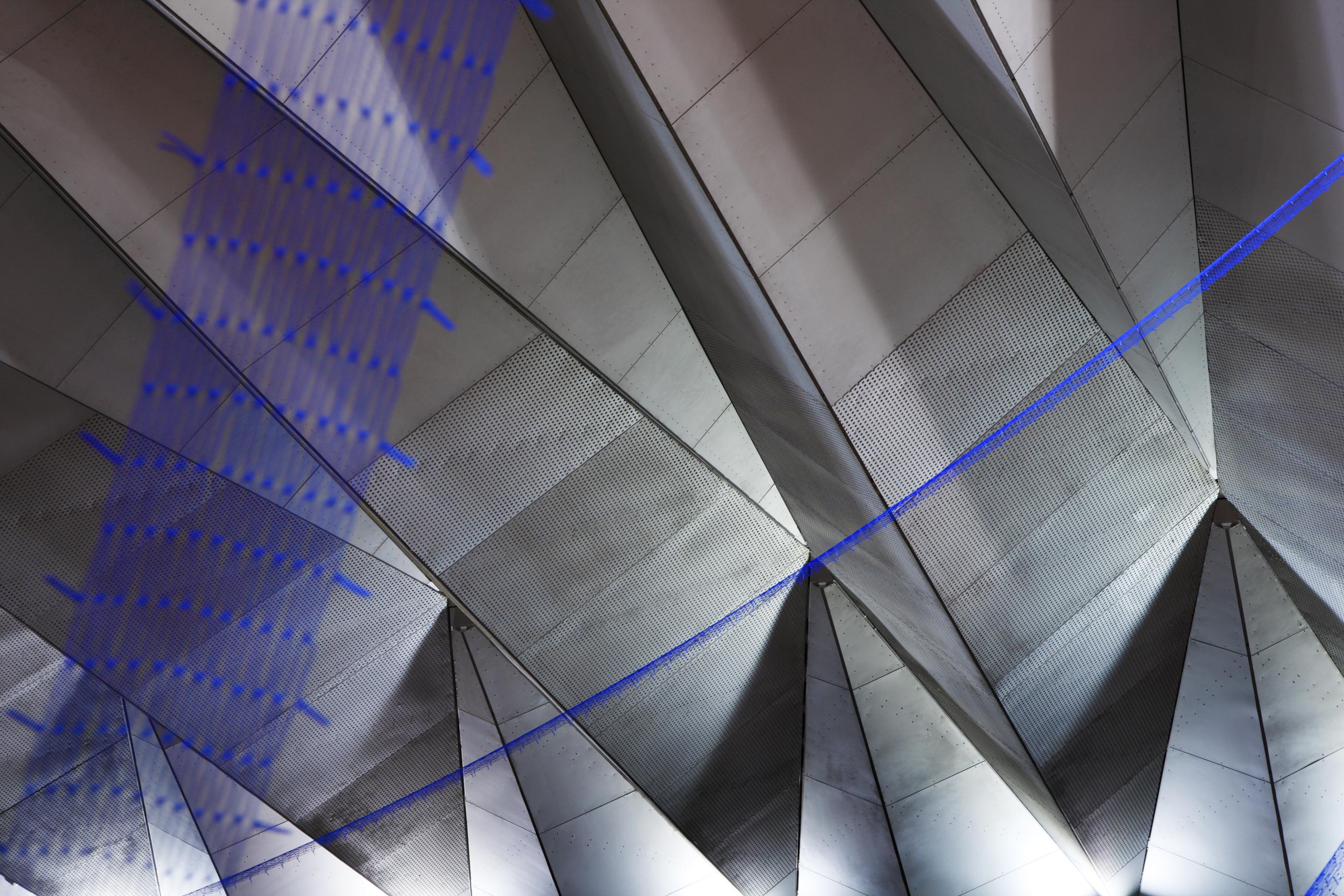 横浜国際客船ターミナルでの、200のブースが出展されるアートフェアの会場構成である。
会場の周囲に広がる海を眺めていると、その先の国々、大陸、世界がつながっていることを想像する。
各々の作品が海の中へ溶け出し、つながり、混ざり合い、新しい潮流がうまれていく・・そんな風景を思い浮かべた。
波のように振幅する、プロフィールカードで彩られたネットを会場内に満たす。
頭上の遥か上に飛翔したり、胸元に踊るように流れていったり、床の上にふんわりと着地したり。
ブース郡をジャンルごとに緩やかに分割し、かつ全体では混ざり合うような、
位置に応じてインテリアとエクステリアが一瞬で入れ替わるような、
曖昧で多様性のある状態。
のびやかに広がる波が重層し、様々な質の場が生まれ、
心地よい波にゆられながら作品を鑑賞していく。
An exhibition site design presenting the works of 200 artists.
We were asked to provide walls to separate the exhibition booths and a display to present the business cards of exhibitors. Since we needed to make each exhibition area stand by itself according to its field while giving the exhibition a feeling of continuity, the wave-like nets spanning the space give shape to it while functioning as a display for business cards.
The waves are placed at various heights--far overhead at chest level or below the knee--softly separating the different areas, swinging back and forth when touched and offering your pick of business cards. They straddle many areas, cutting across them to achieve a diverse yet ambiguous space. The overlap of waves gently spreads out in tune with the waves around the site, creating a space to appreciate art.
Location: yokohama / japan