自然美を意識した色彩や湖のような地形を構築し、
多様な使い方を喚起する居場所を創出する保育園
Daruma International NurseryWe performed the design for a nursery school.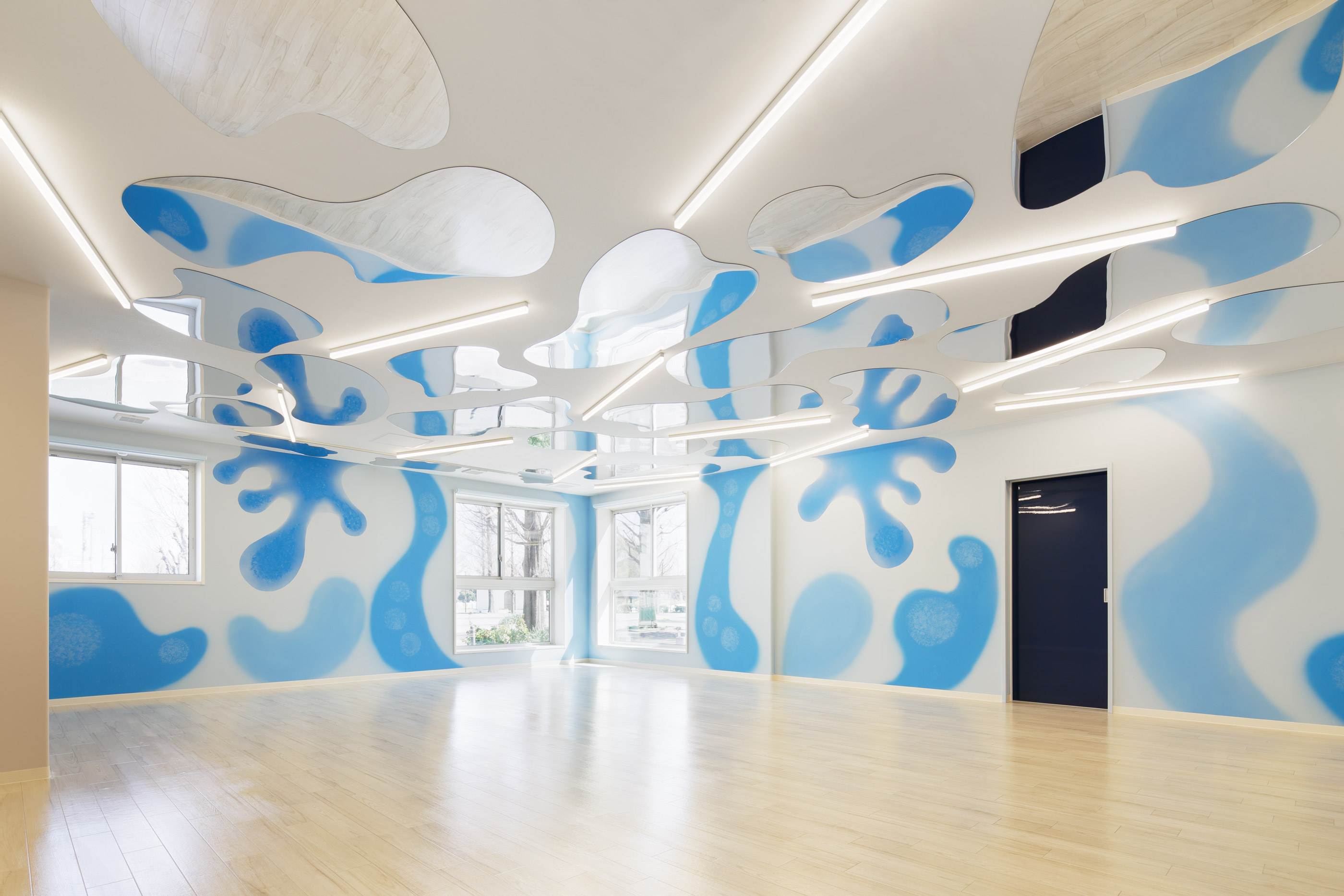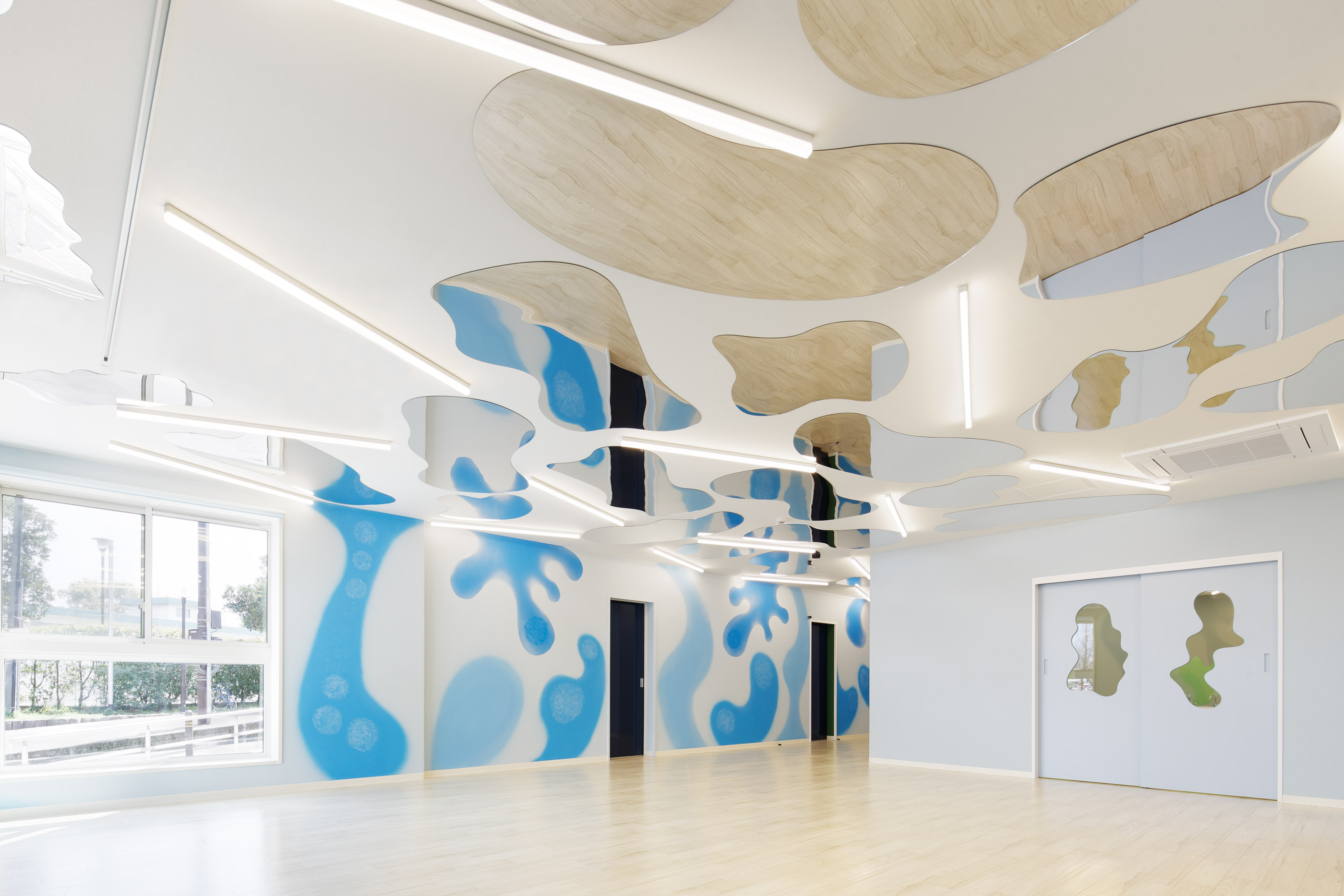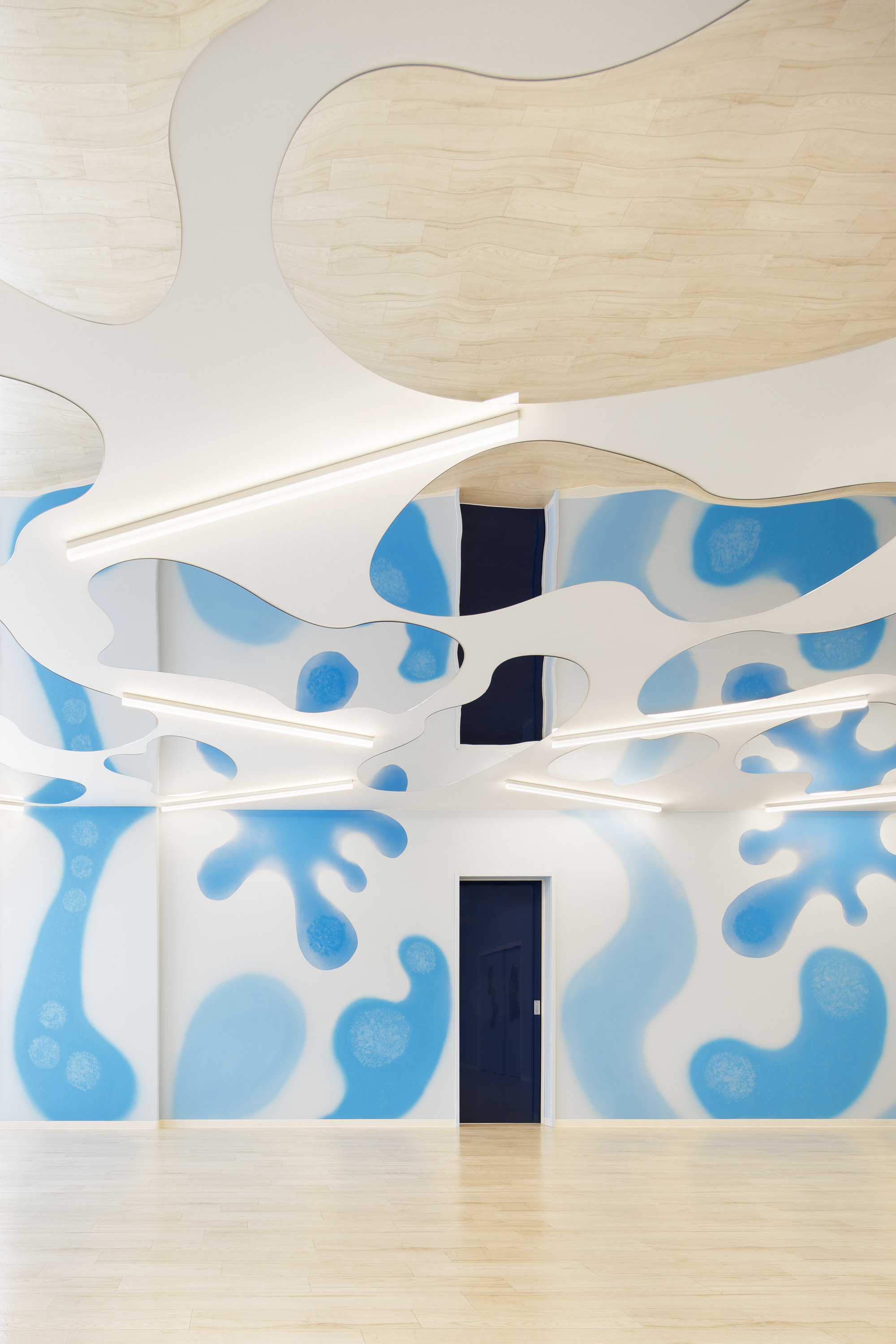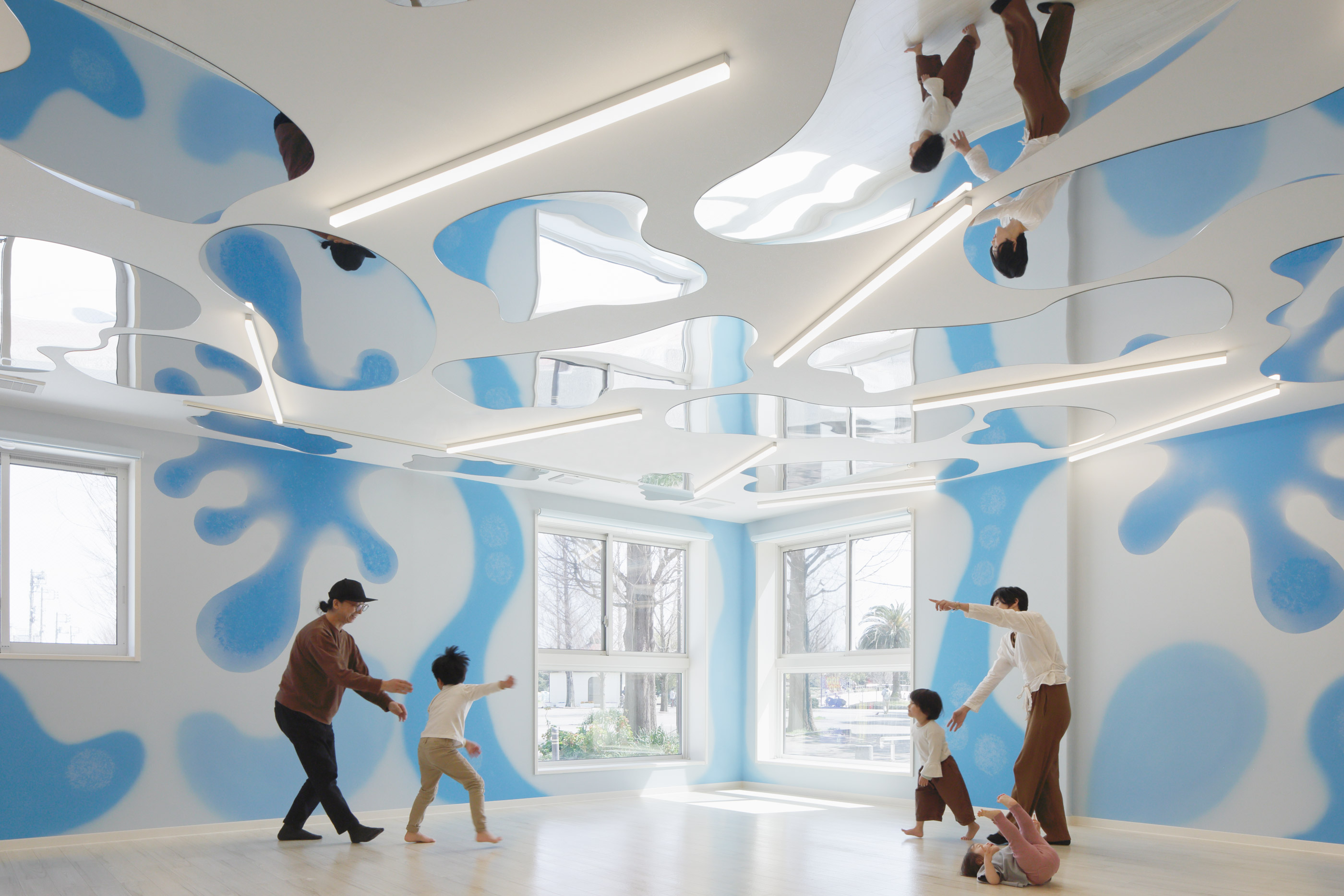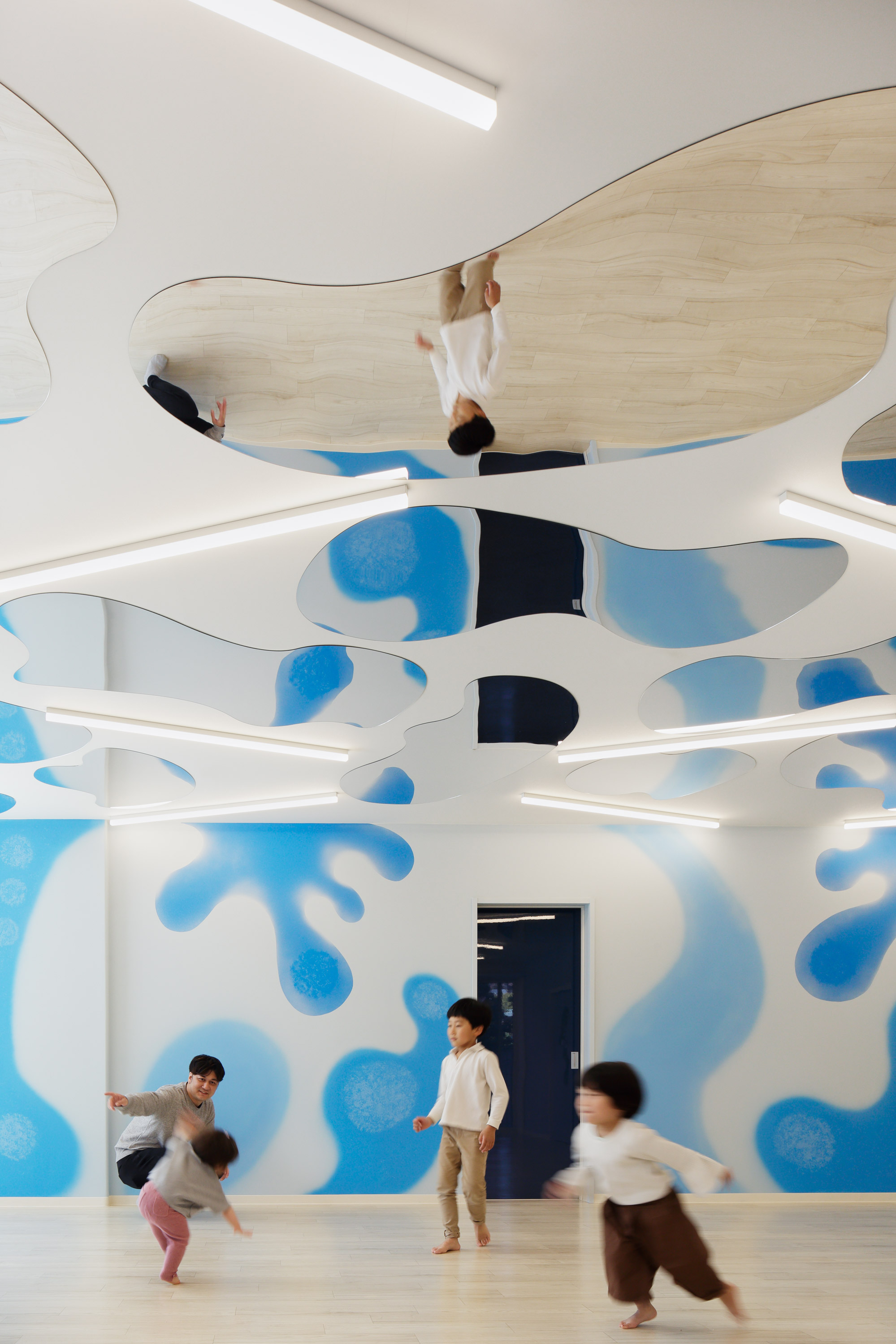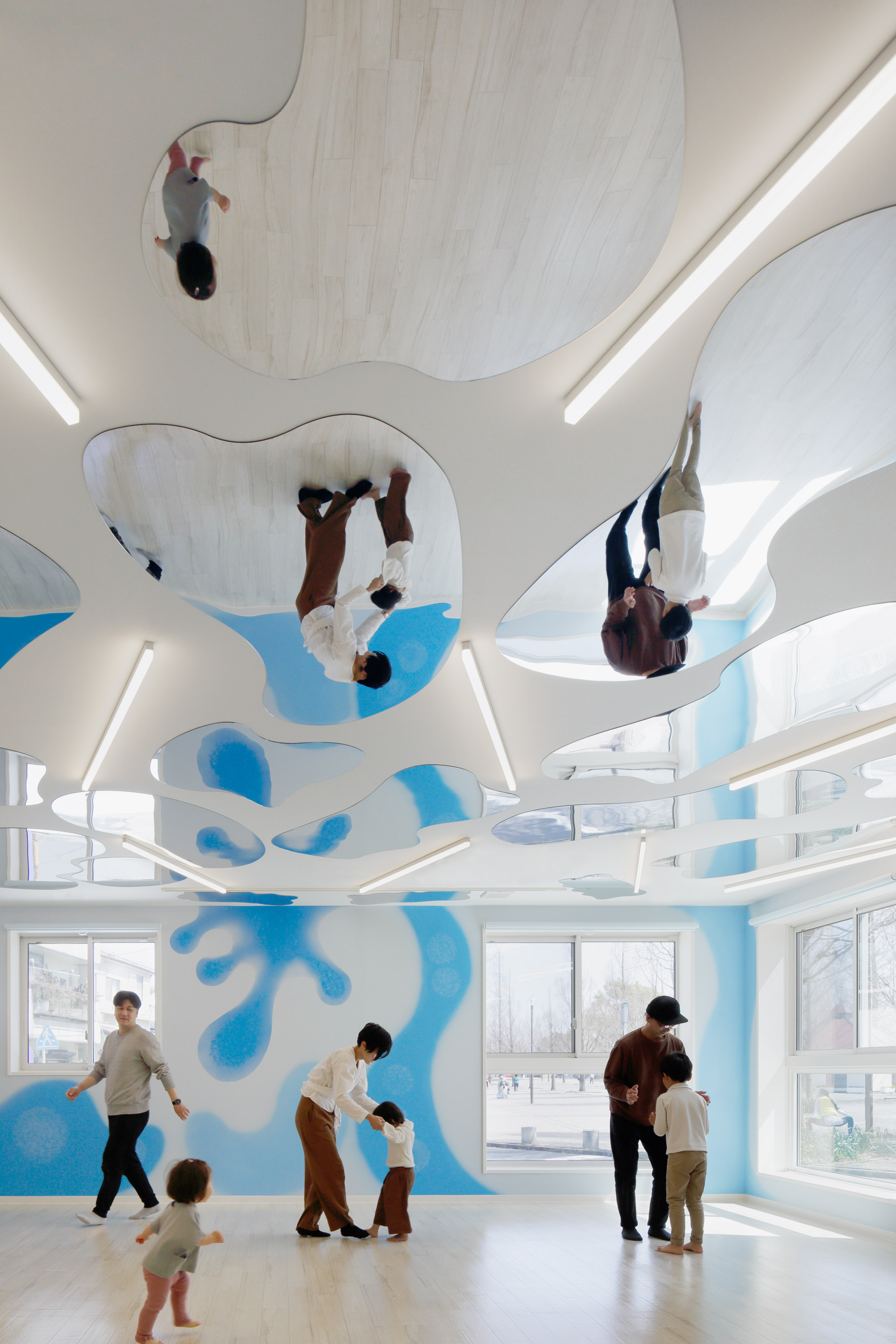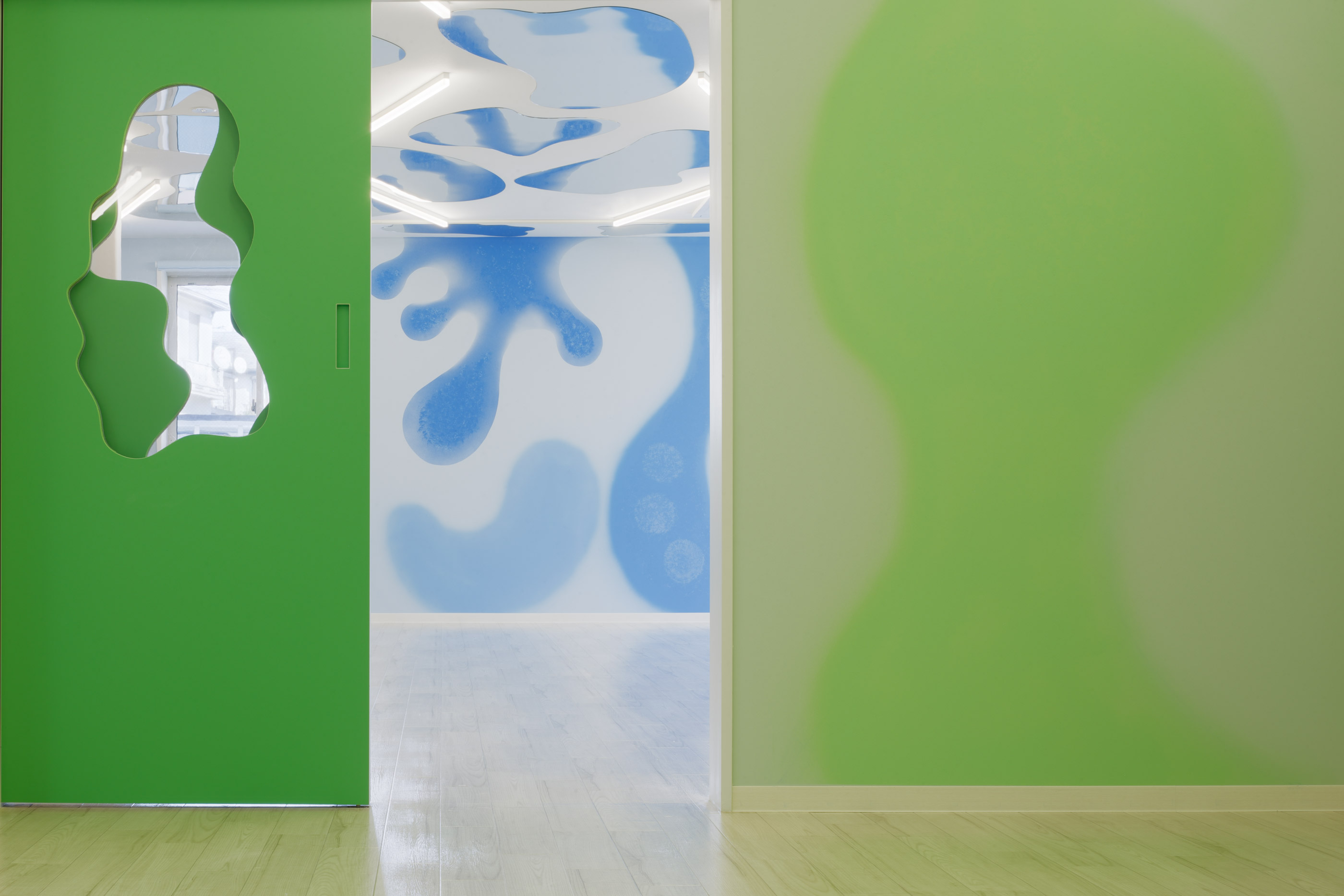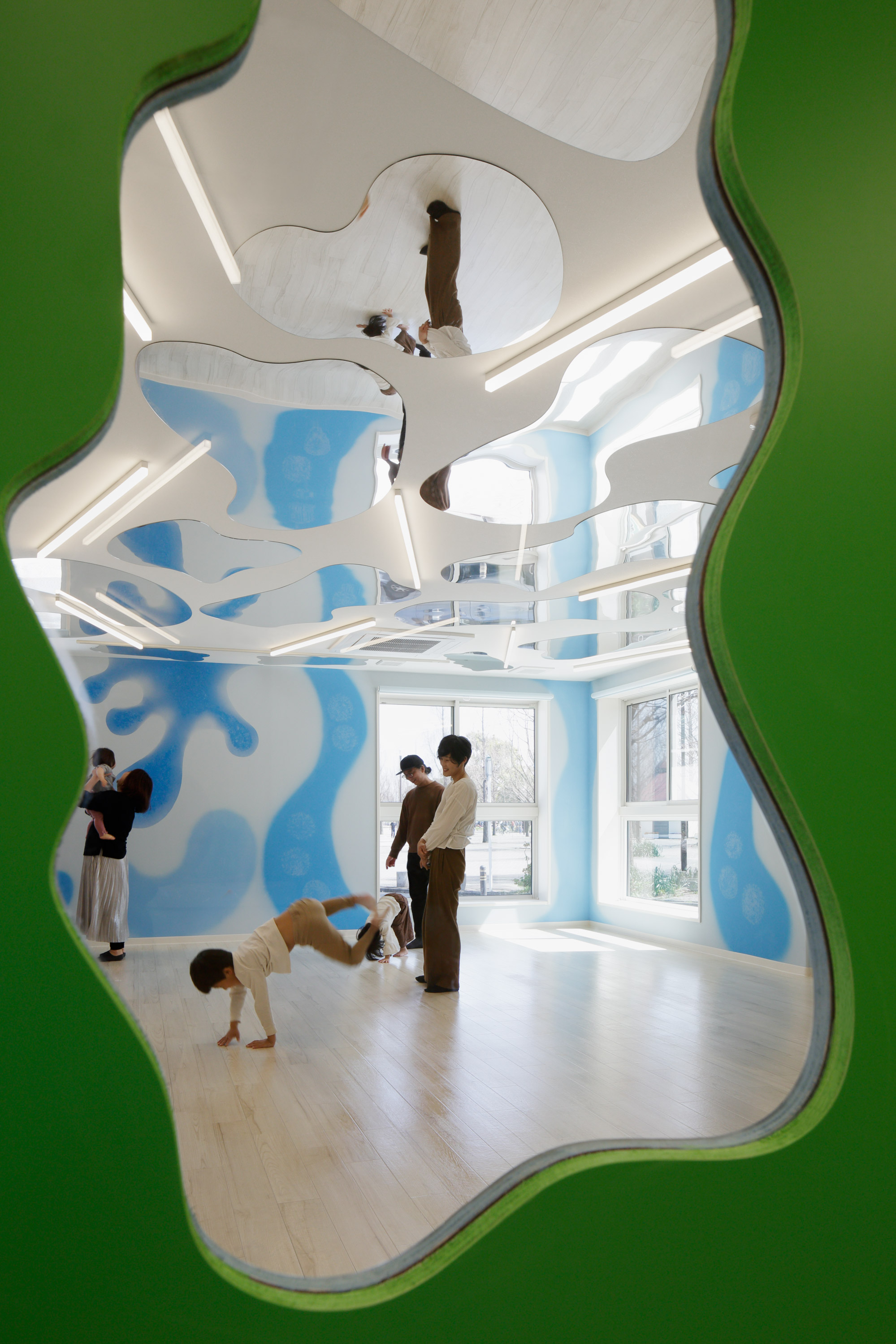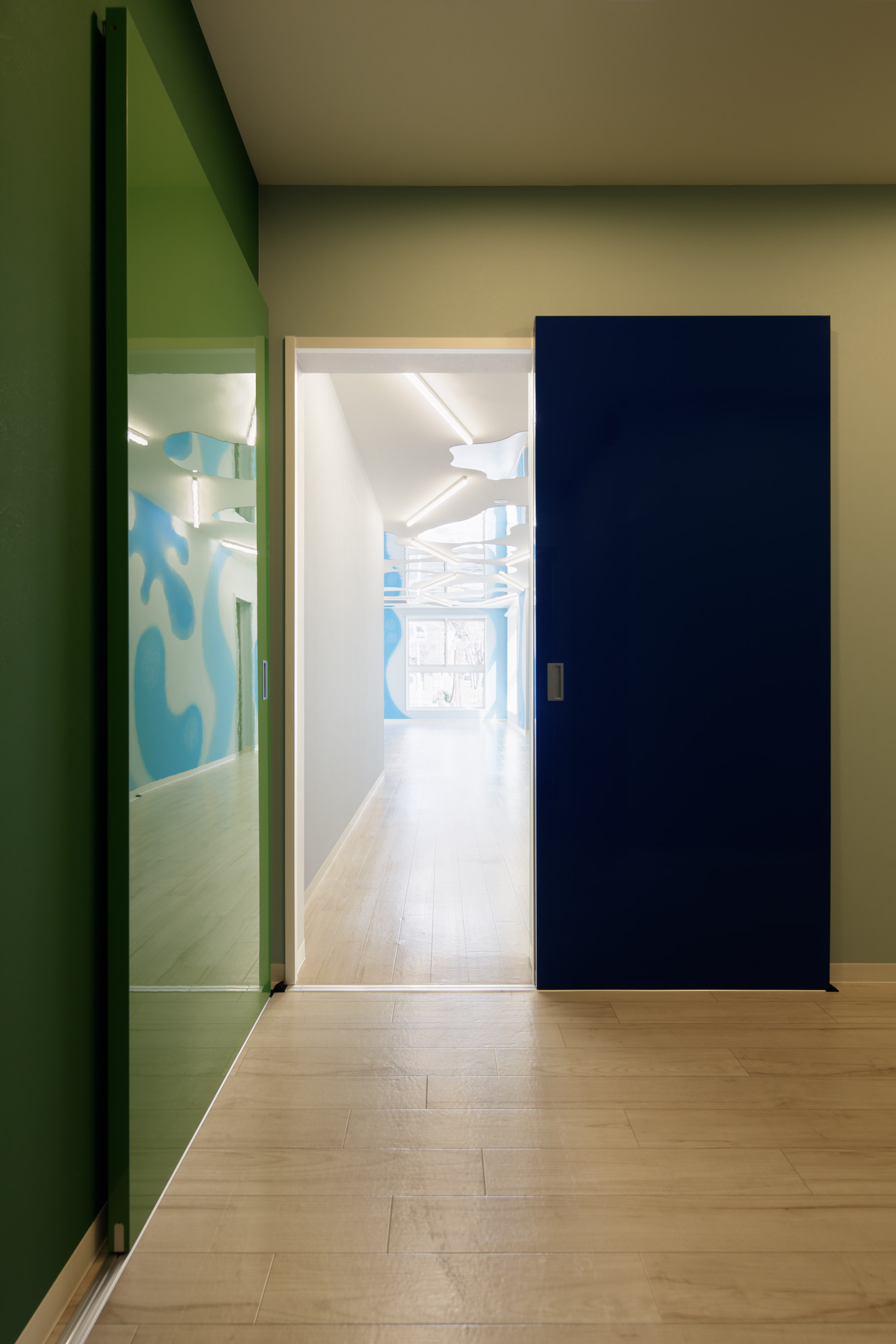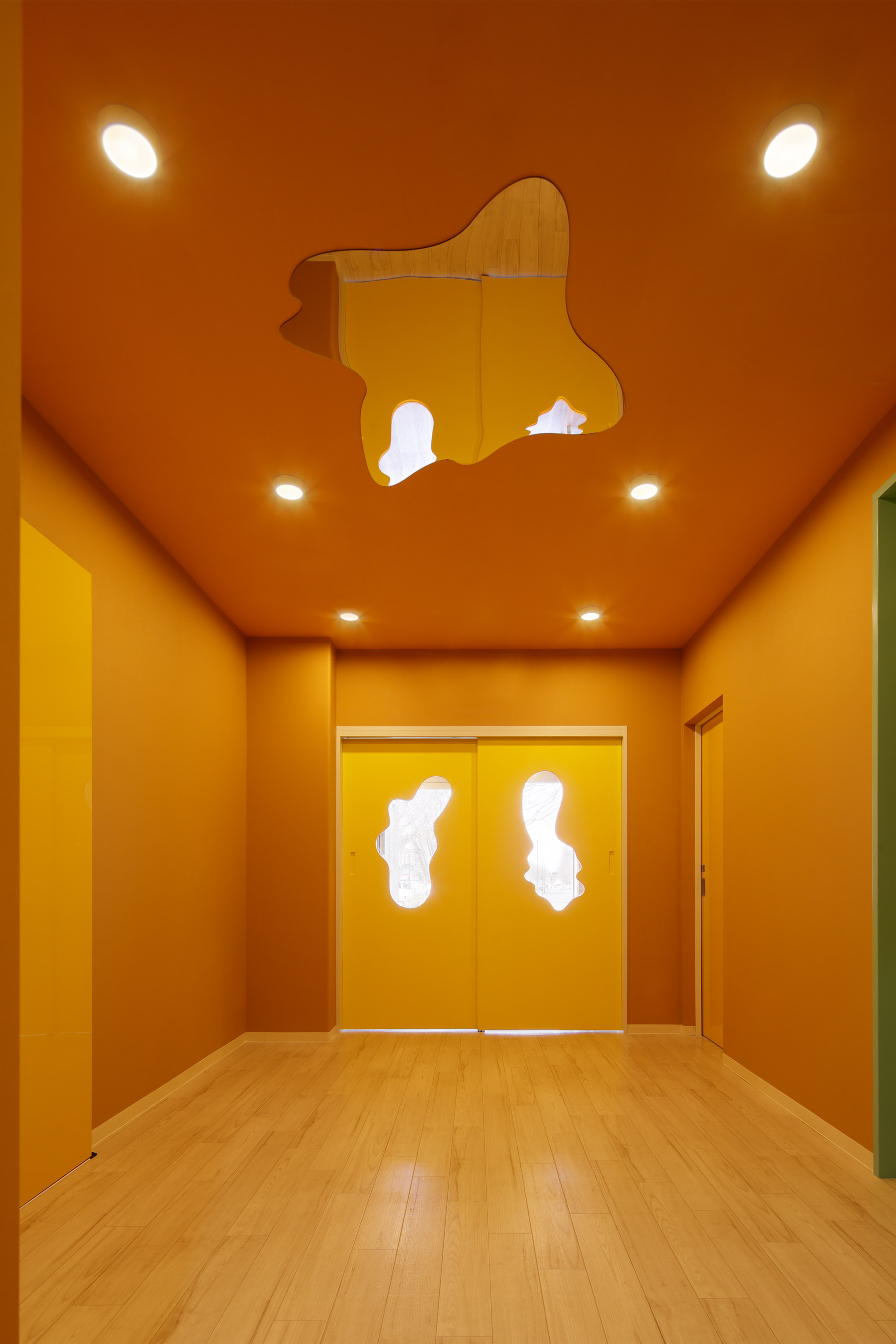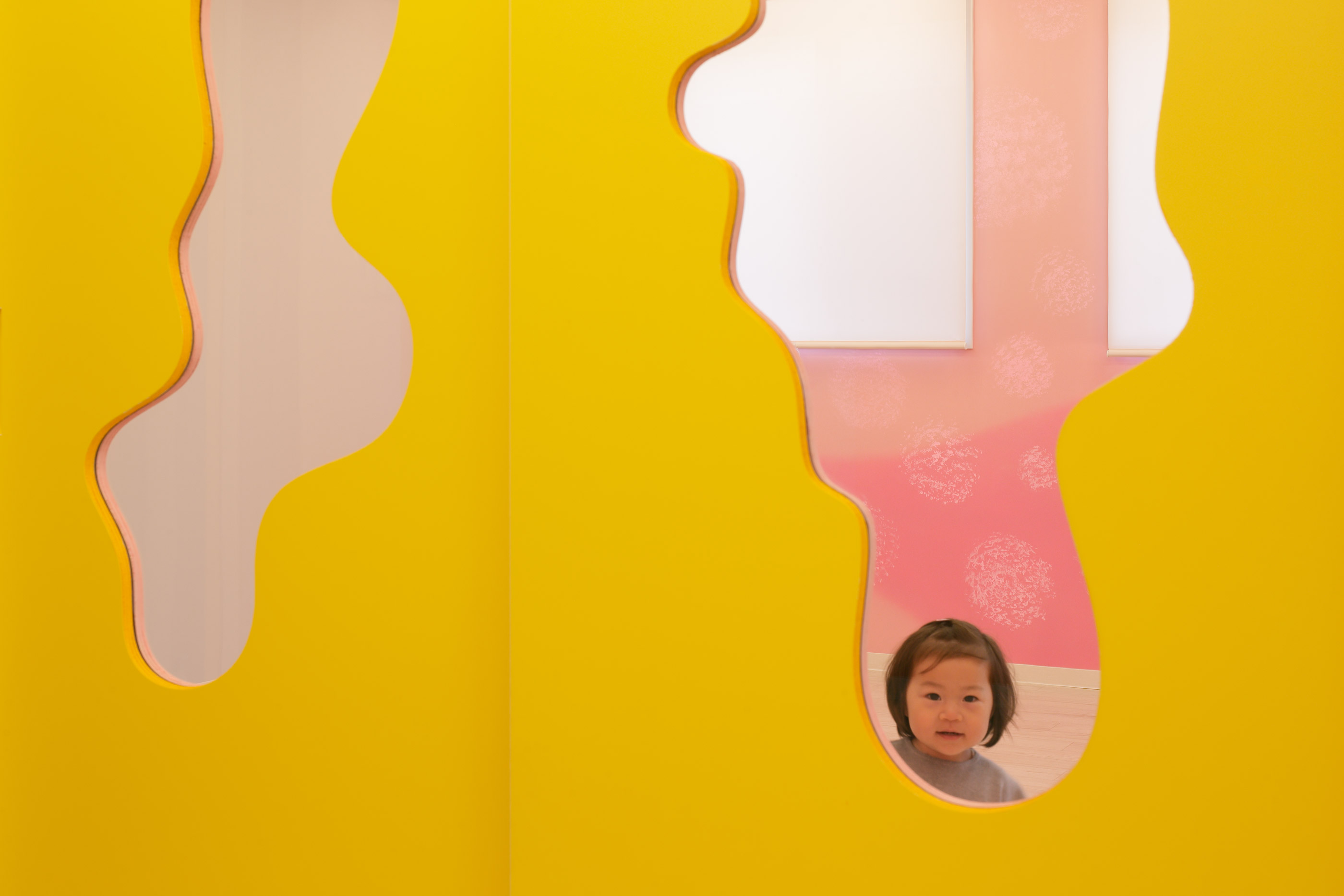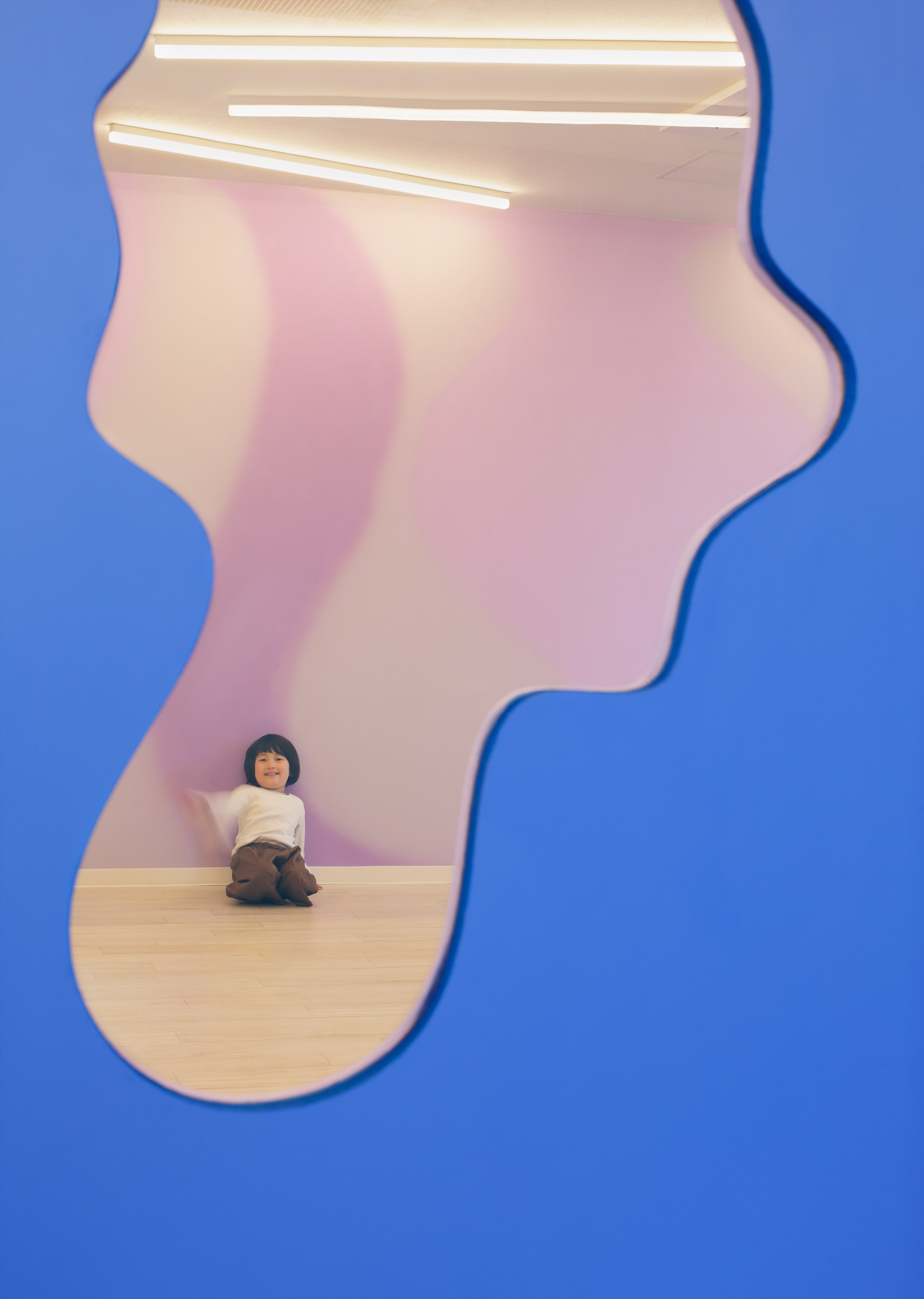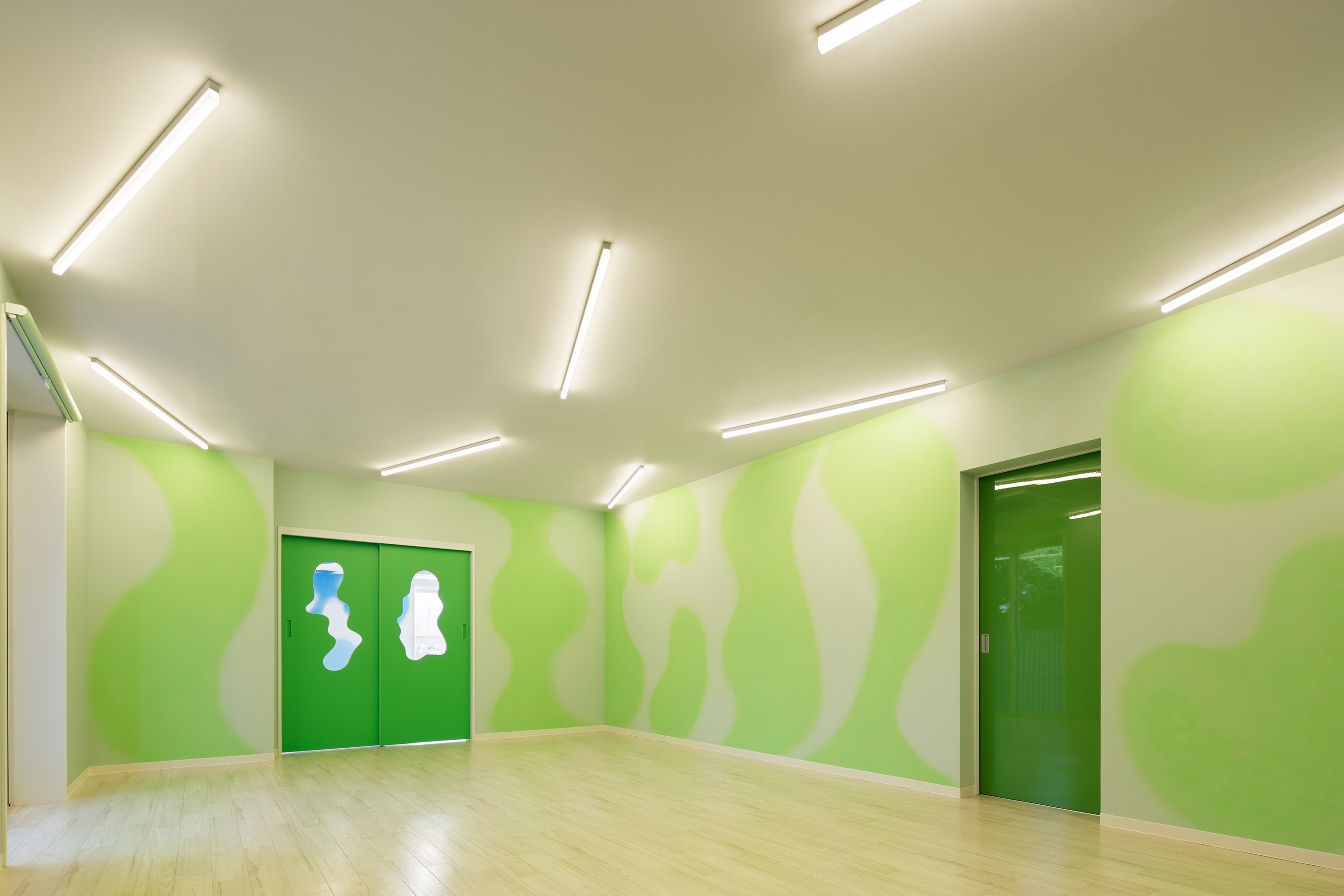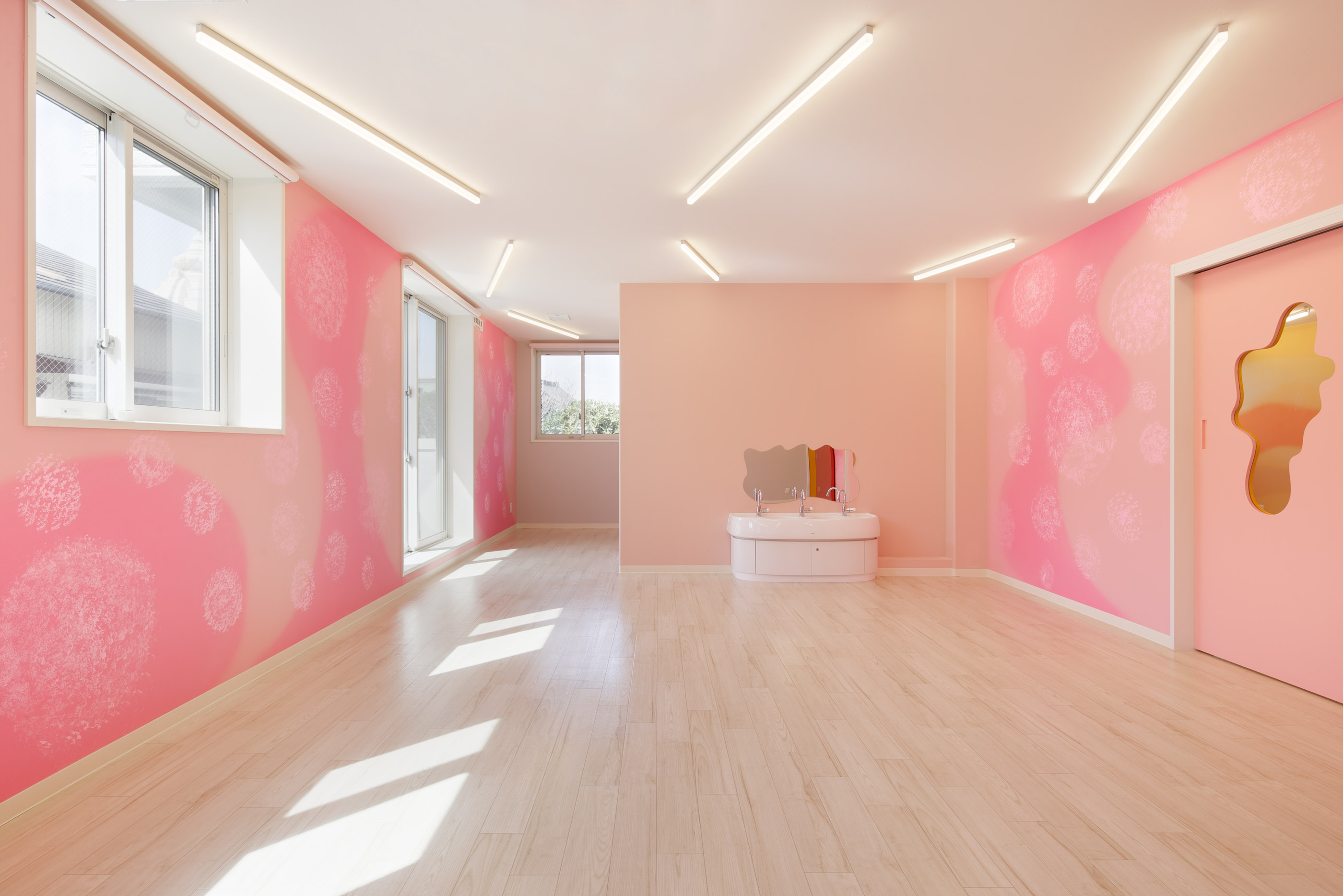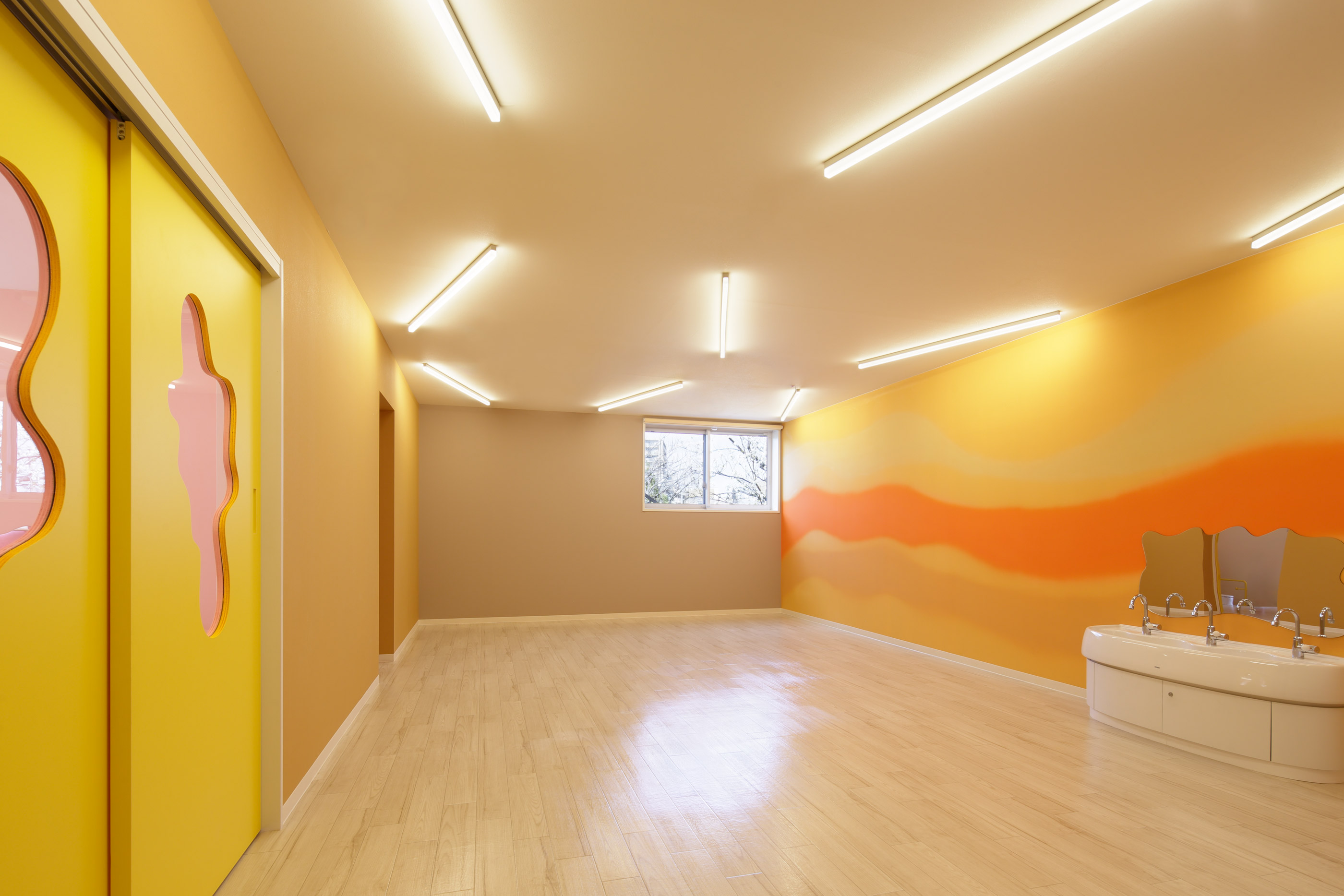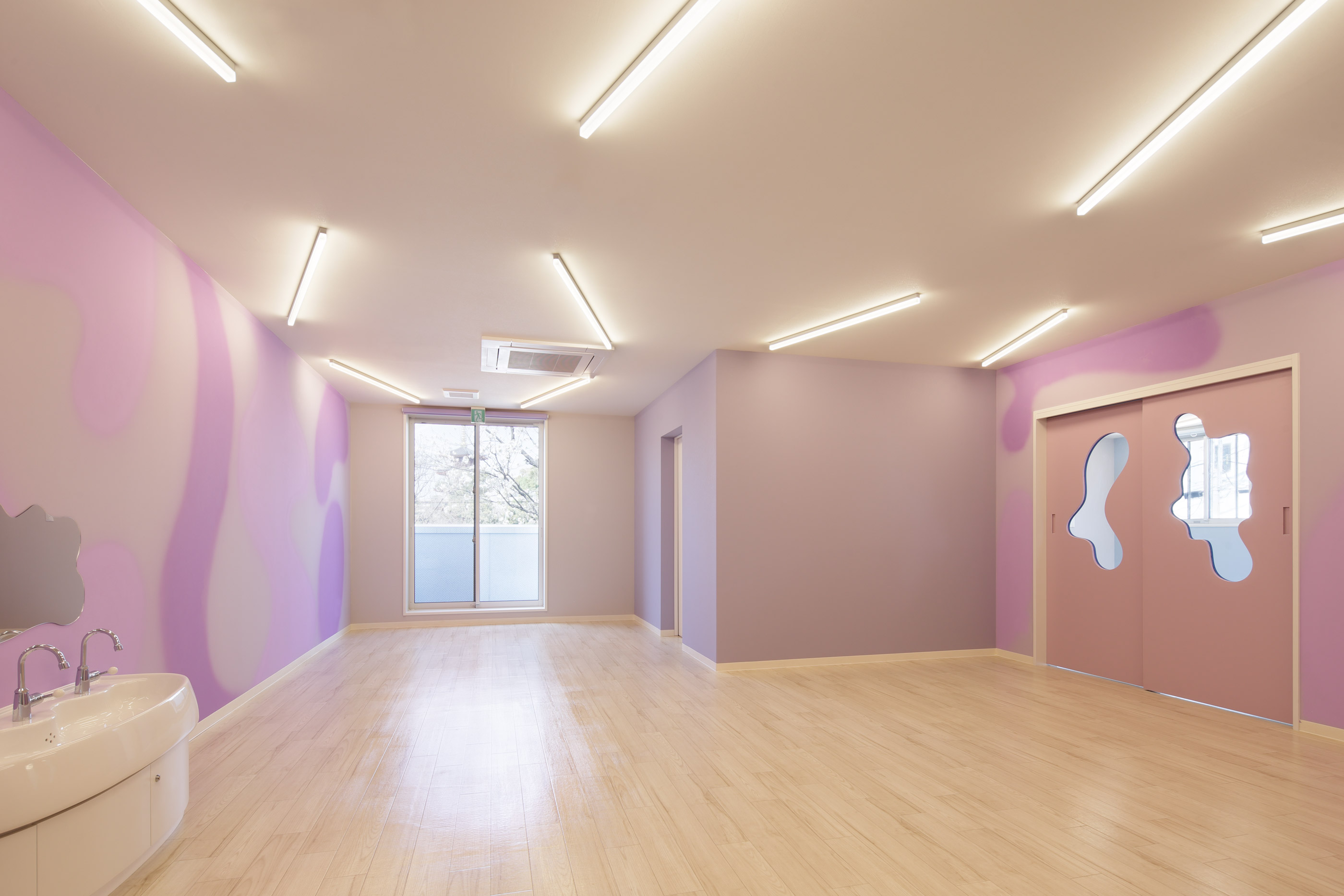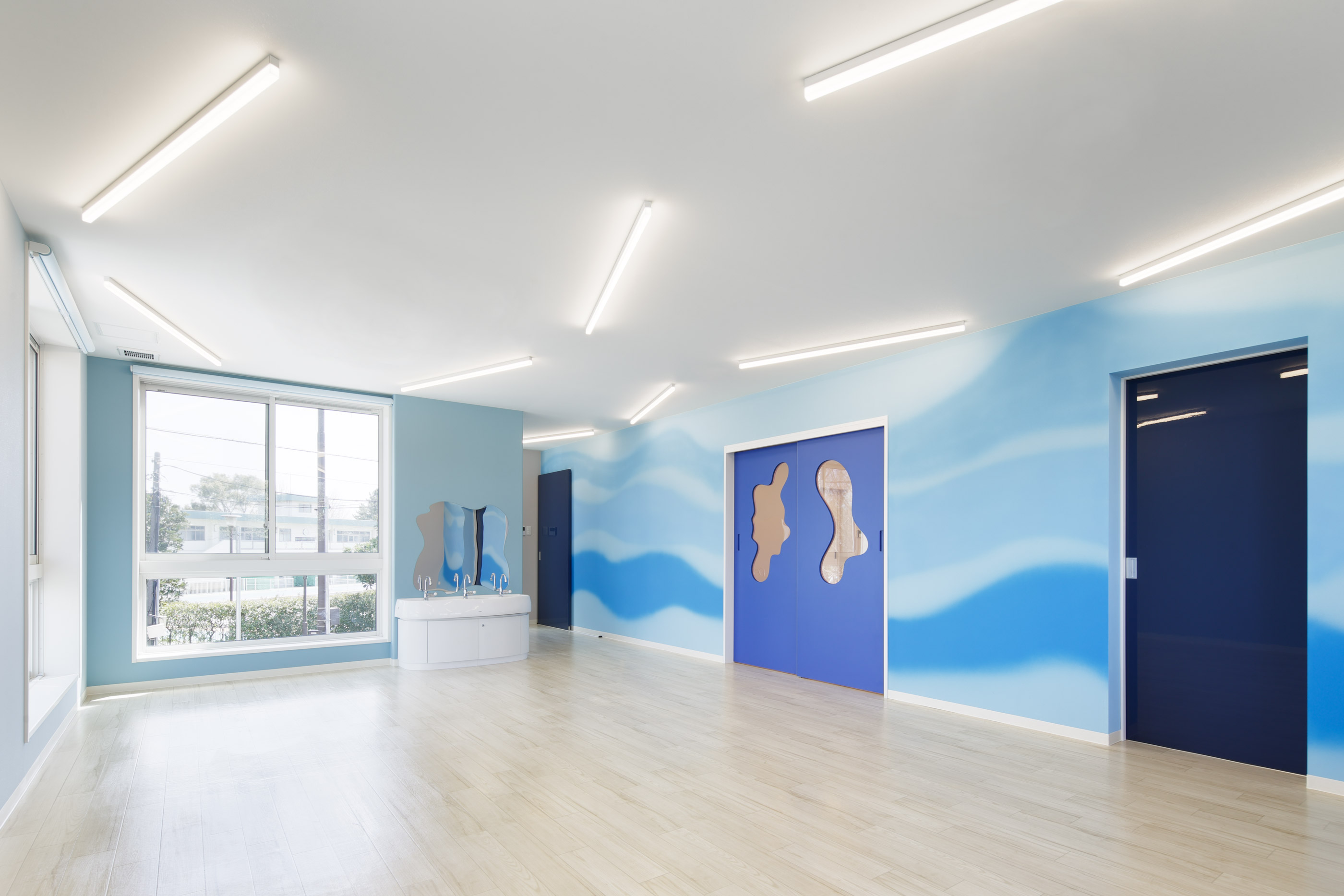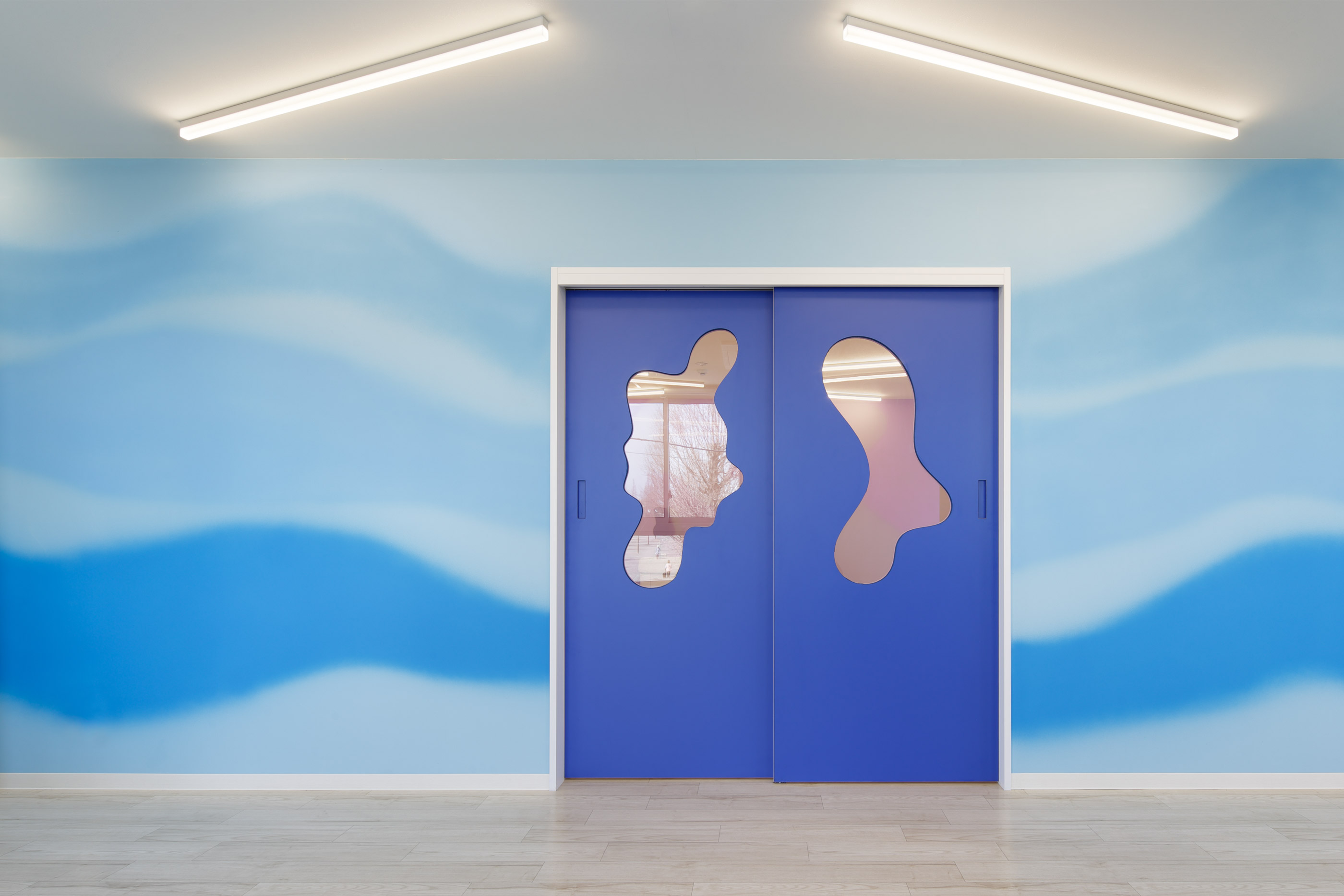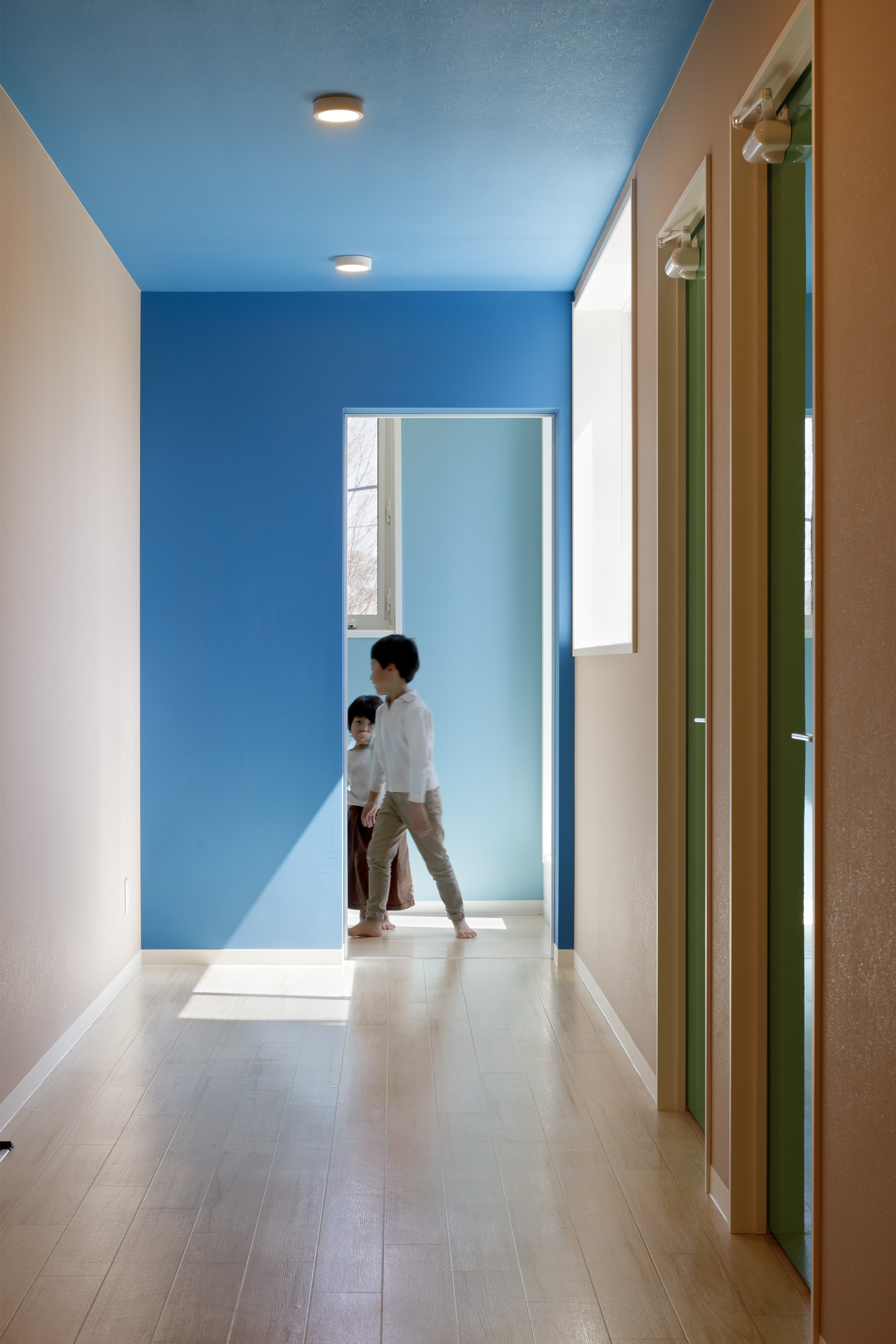 自然美を意識した色彩や湖のような地形を構築し、
多様な使い方を喚起する居場所を創出する保育園
保育園の教育方針は、子ども達が心身ともに豊かに育ち、自発的に考え、学び、行動ができる子どもを育てることであり、そのような教育に相応しい環境をつくることが望まれていた。
そこで、子供達が自然の中で工夫しながら自由に遊びを創造してくように、自然美を意識した色彩や湖のような地形を構築し、多様な使い方を喚起する場所を創出することを試みた。
それぞれの部屋には、自然のエネルギーを感じさせるテーマ性のある色鮮やかな空間を用意し、ホールは湖の部屋、1歳児室は桜の部屋、2歳児室は地層の部屋、3歳児室は花の部屋、4歳児室は空の部屋、5歳児室は森の部屋、といった、水の流れる色、桜や花の華やかな色、土の重層する色、青空と流れる雲の動きを帯びた色、樹木のグラデーション色など、自然現象を意識した躍動感溢れる色彩が展開されている。
子供達は、漂う色彩の波の中を楽しく駆け巡りながら、お気に入りの居場所を探し、思い思いの過ごし方を選んでいく。子供達は色に包まれ、色と共に生活することで、豊かな感性を育むことのできる空間となっている。
さらに、子供達が集い多目的に使われる特別なホールでは、天井に湖のような有機的な形のミラーが広がり、季節や一日の自然光の変化を繊細に感知し移ろいゆく瑞々しい空間を提供する。反射した像が伸びやかに広がる全体風景は、子供達に季節の変化を豊かに感じさせ、自然現象の驚きや日々の活動の楽しさを拡大する環境を生み出す。
自然風景から発展させた要素を空間に埋め込み、多様な使い方や様々な行為を誘発する地形のような遊び場を創り出す。子供達の感性を無限に広げ、一人一人の個性を引き出し、創造力を喚起する空間の実現を目指した。
Daruma International NurseryWe performed the design for a nursery school.
Deliverables included an environment suitable to the school's educational policy, namely, bringing up children both physically and mentally that can think, learn and act on their own initiative.
Thus, we set out to create a space that would promote a variety of uses and encourage children to come up with their own games as they would do in nature by recreating geographical features inspired by nature's most beautiful assets; its colors and lakes.
Each room features a colorful space with a theme that communicates the energy of nature. For example, the common hall is a "lake room", the 1-year-olds' room a "cherry blossom room", the 2-year-olds' a "stratum room", the 3-year-olds' a "flower room", the 4-year-olds' a "sky room", and the 5-year-olds' a "forest room". Colors representing the flow of water, gorgeous cherry blossoms and flowers, stratified soil, blue skies and moving clouds, green gradations of trees, etc., are used to create vibrant palettes symbolizing natural phenomena.
Toddlers happily wandering through the waves of floating colors are free to spend their time wherever and however they please.
These are spaces where children can develop a rich sensitivity by experiencing color in their daily lives and being immersed in it.
Furthermore, the common hall is a special multiple-purpose room where organically-shaped mirrors dot the entire ceiling like so many lakes, creating a refreshing space that expresses delicate changes in natural light depending on the season and the time of day. This becomes an extension of the natural landscape where the reflected images spread gently, thus making the children fully experience the changing seasons, and creating an environment that enhances the marvels of nature and the enjoyment of daily activities.
By embedding elements taken from the natural scenery into the rooms, we sought to create a playground that promotes a variety of uses and interactions in the same way the land does.
Our aim was to create a space where children's sensibilities could be infinitely expanded, the individuality of each child could be brought out, and their creativity could be aroused.
Design Team : Moriyuki Ochiai,Kirthi Balakrishnan,Jillian Lei,Amit Arunabh
Constructor: Aslego
Special Paint : Osamu Yamaguchi
Lighting : Kayo Yokoyama (Koizumi Lighting)
Photo: Fumio Araki
Design Team : Moriyuki Ochiai,Kirthi Balakrishnan,Jillian Lei,Amit Arunabh
Constructor: Aslego
Special Paint : Osamu Yamaguchi
Lighting : Kayo Yokoyama (Koizumi Lighting)
Photo: Fumio Araki
Award