着物と見立ての考え方を意識し、新たな地形を創り上げるように
自然の神秘的なエネルギーを湛える陶器(京都清水焼のアートプレート)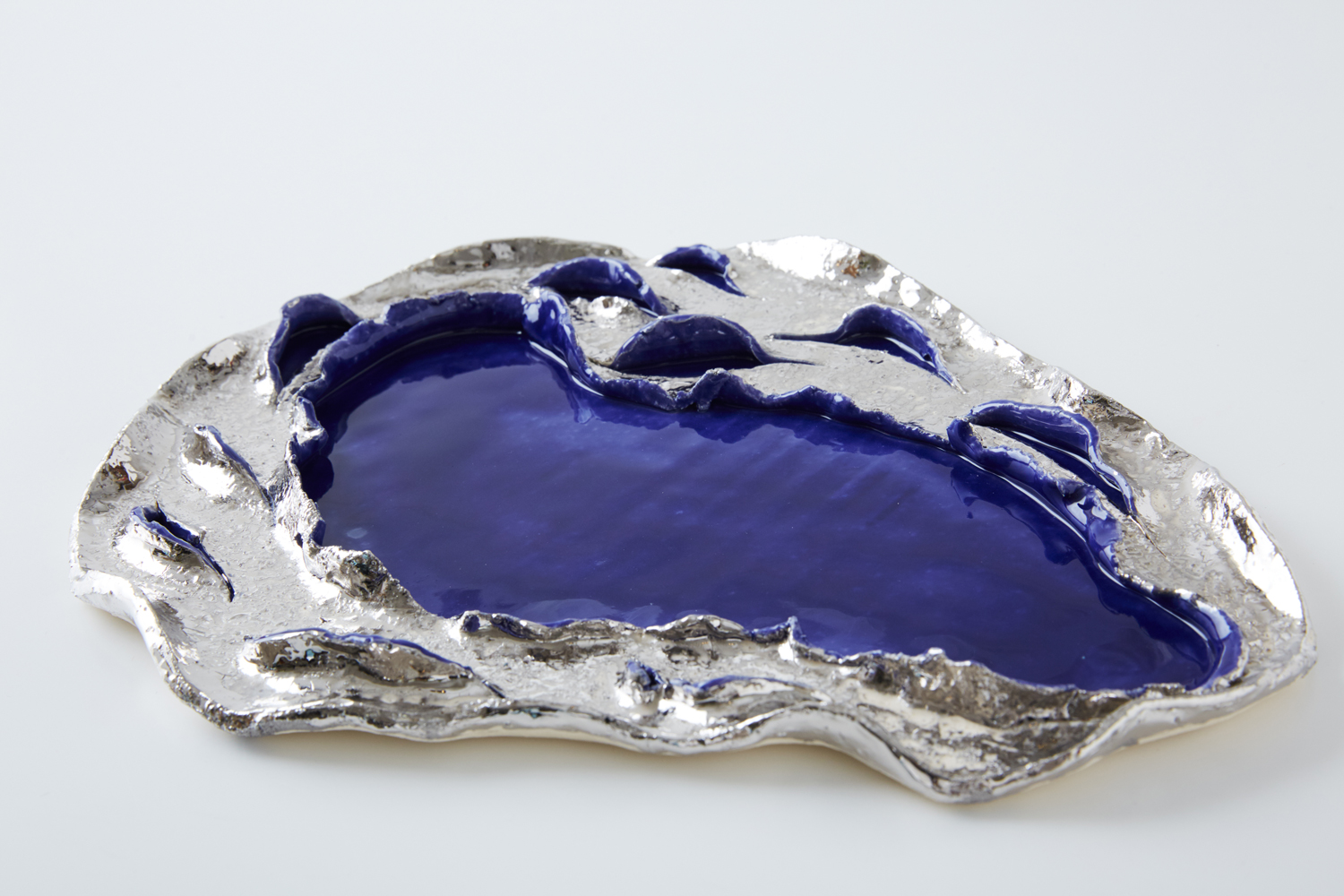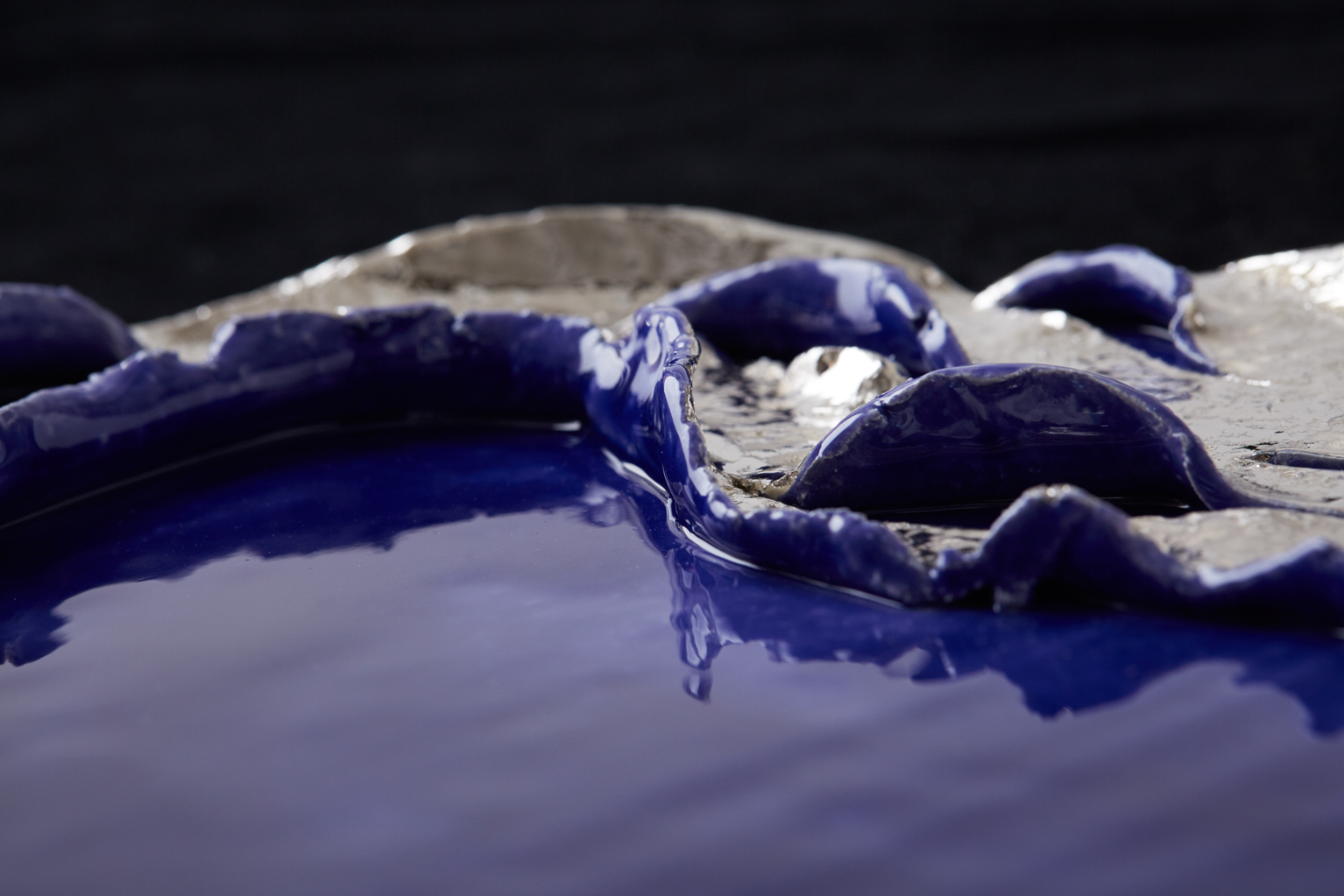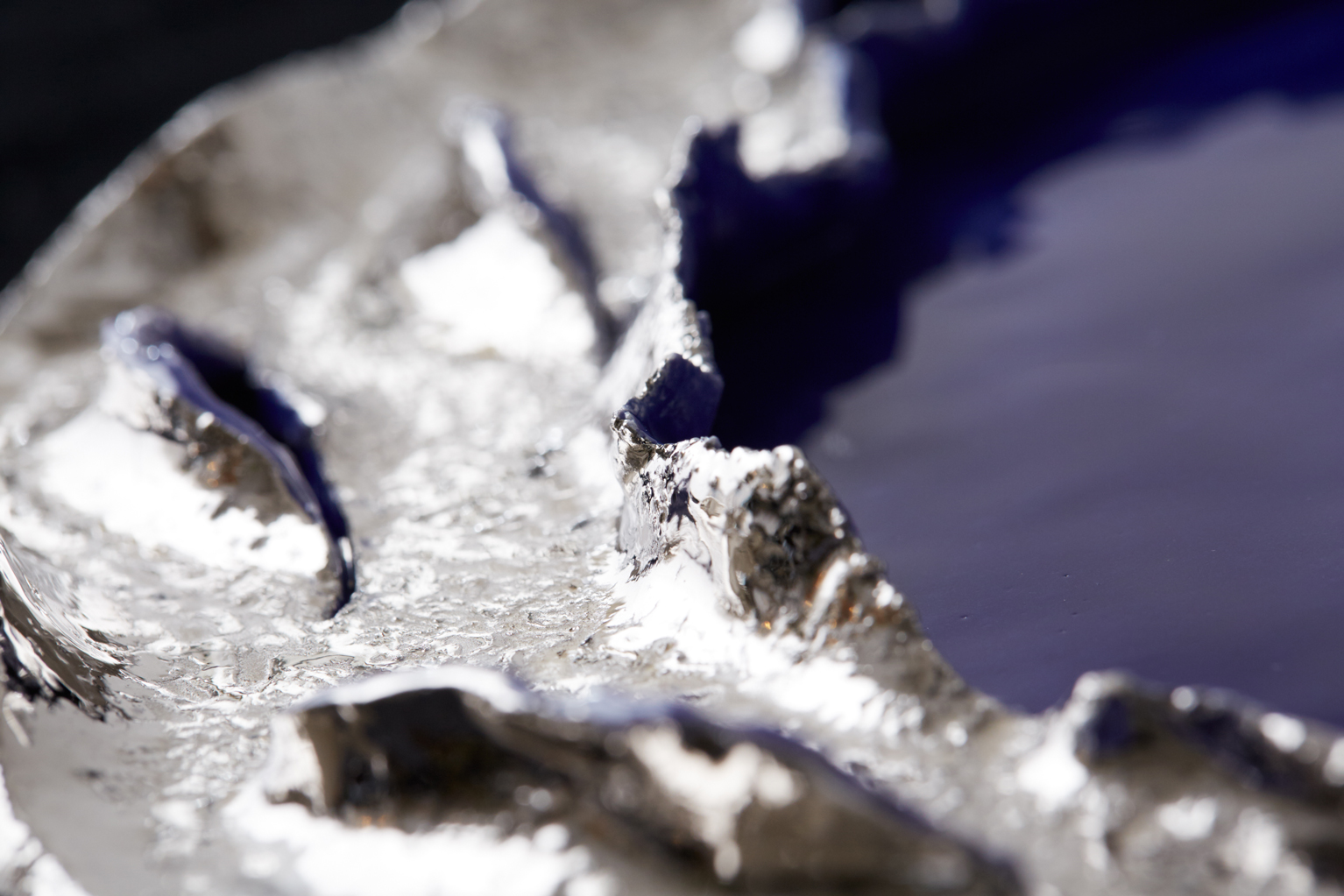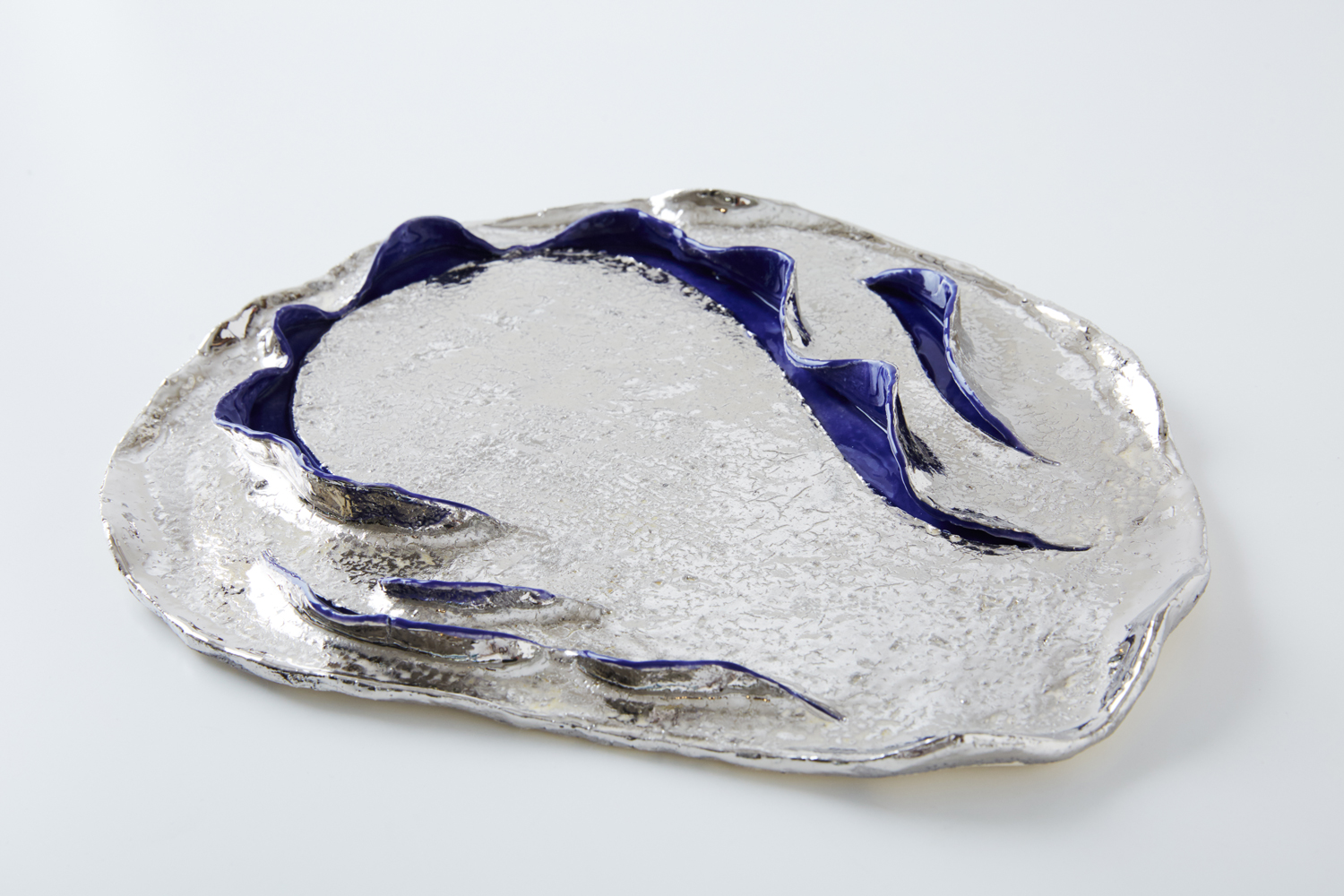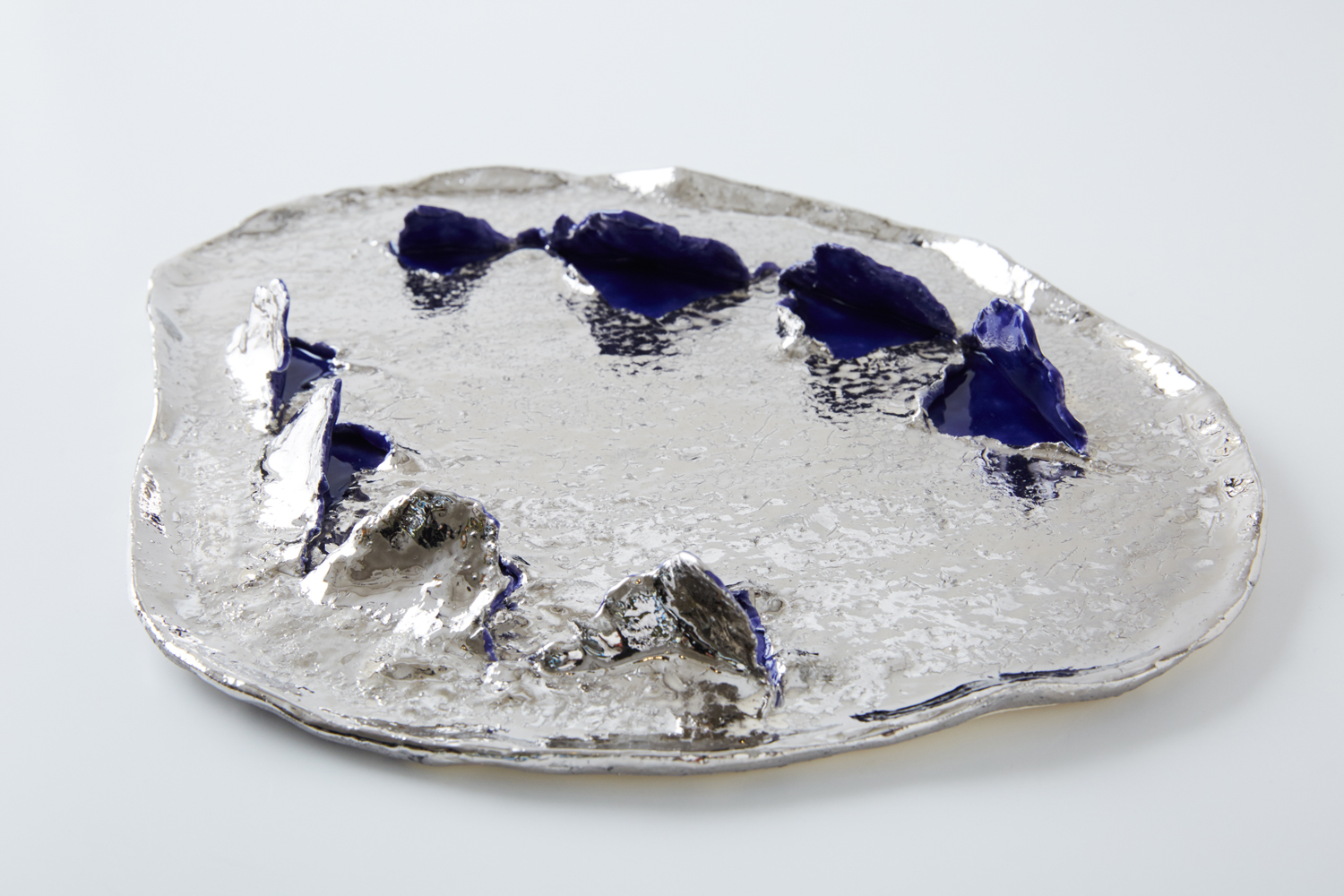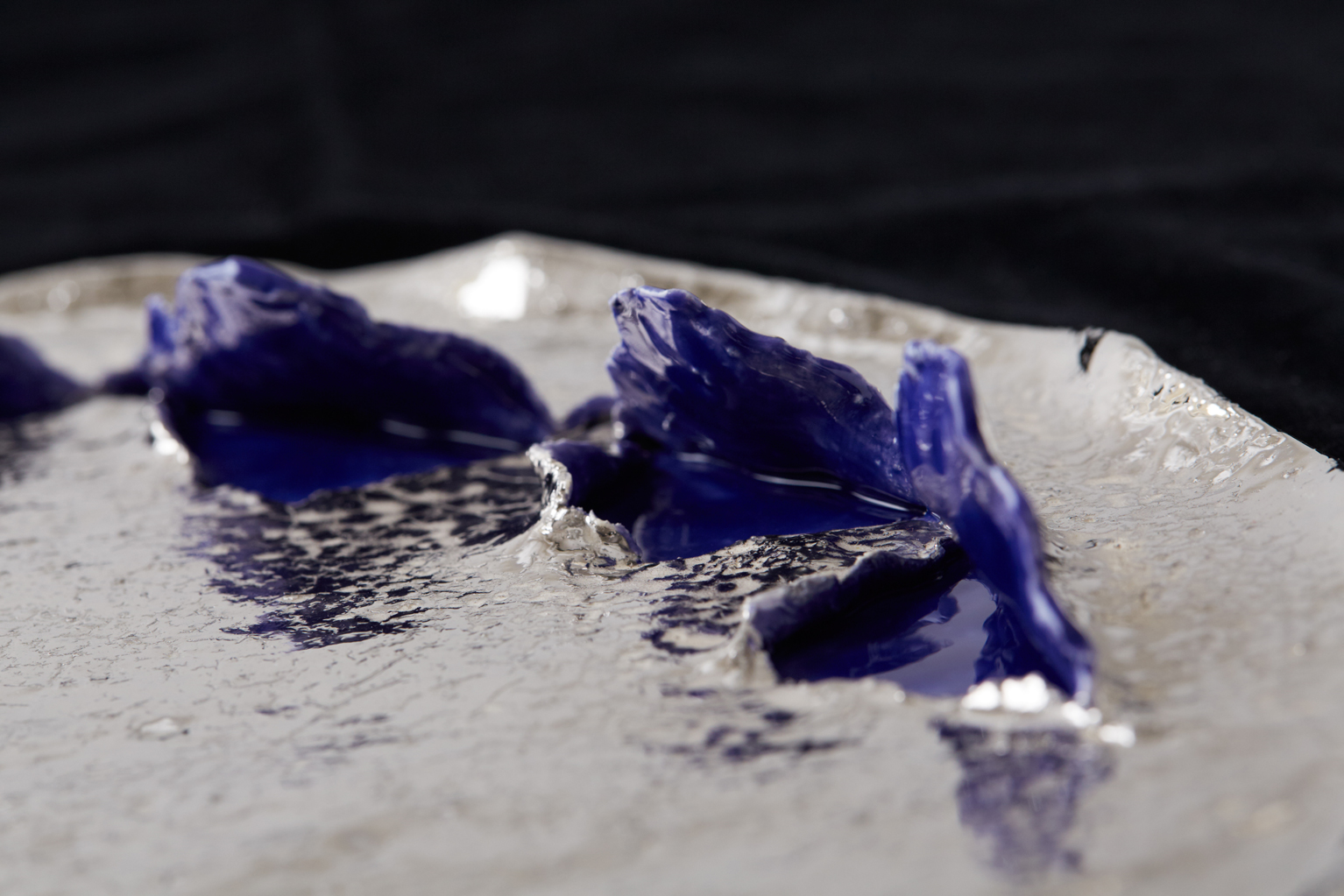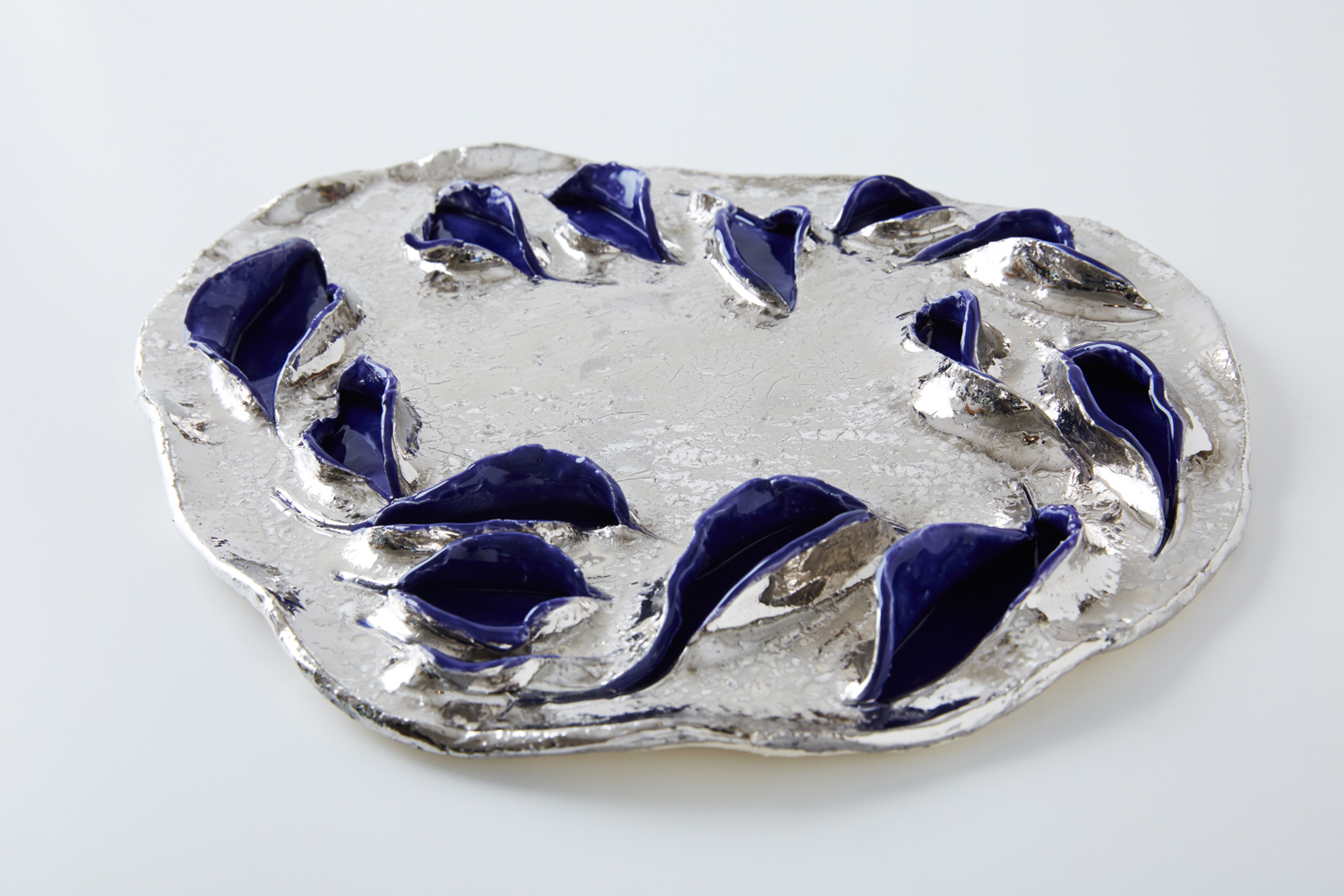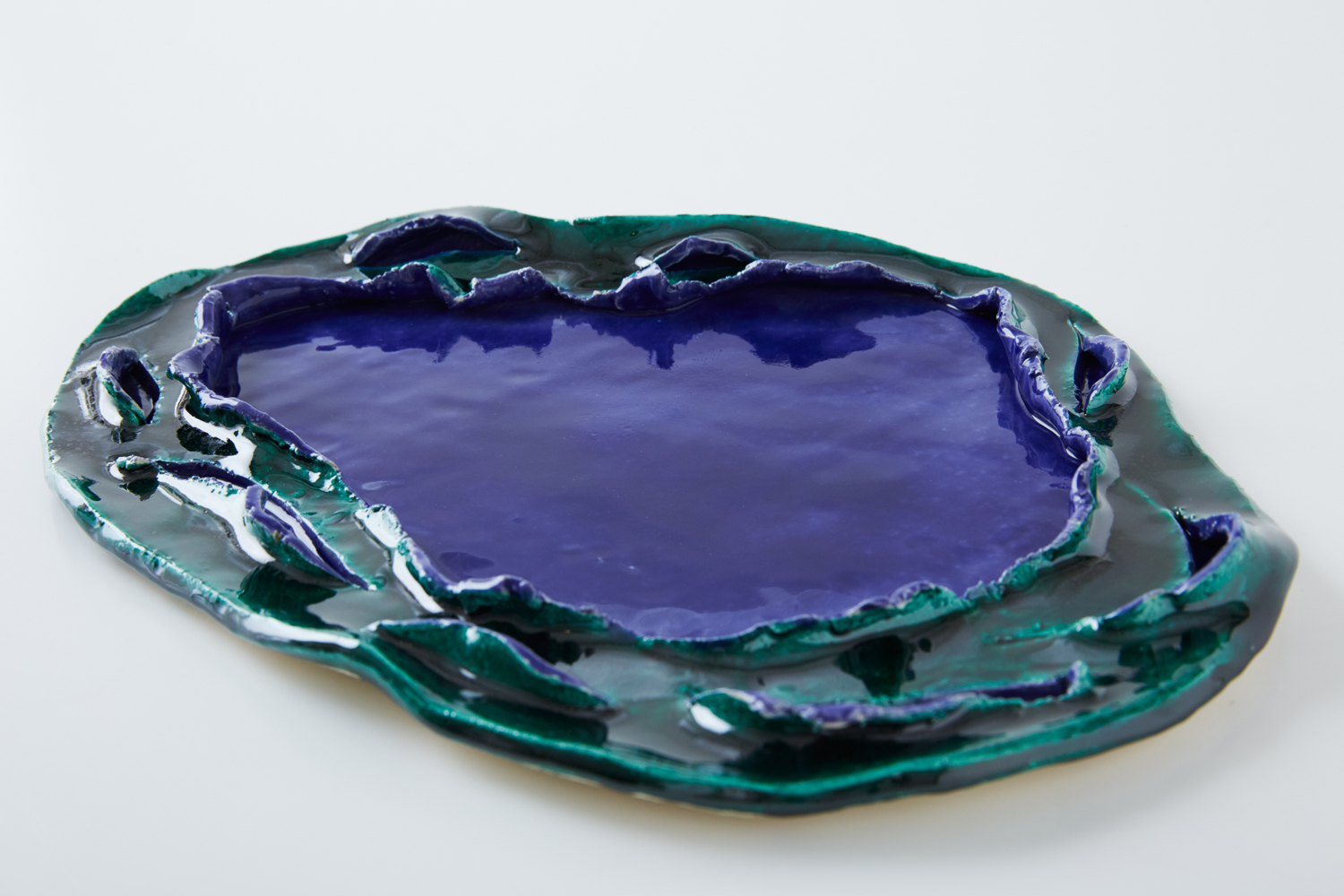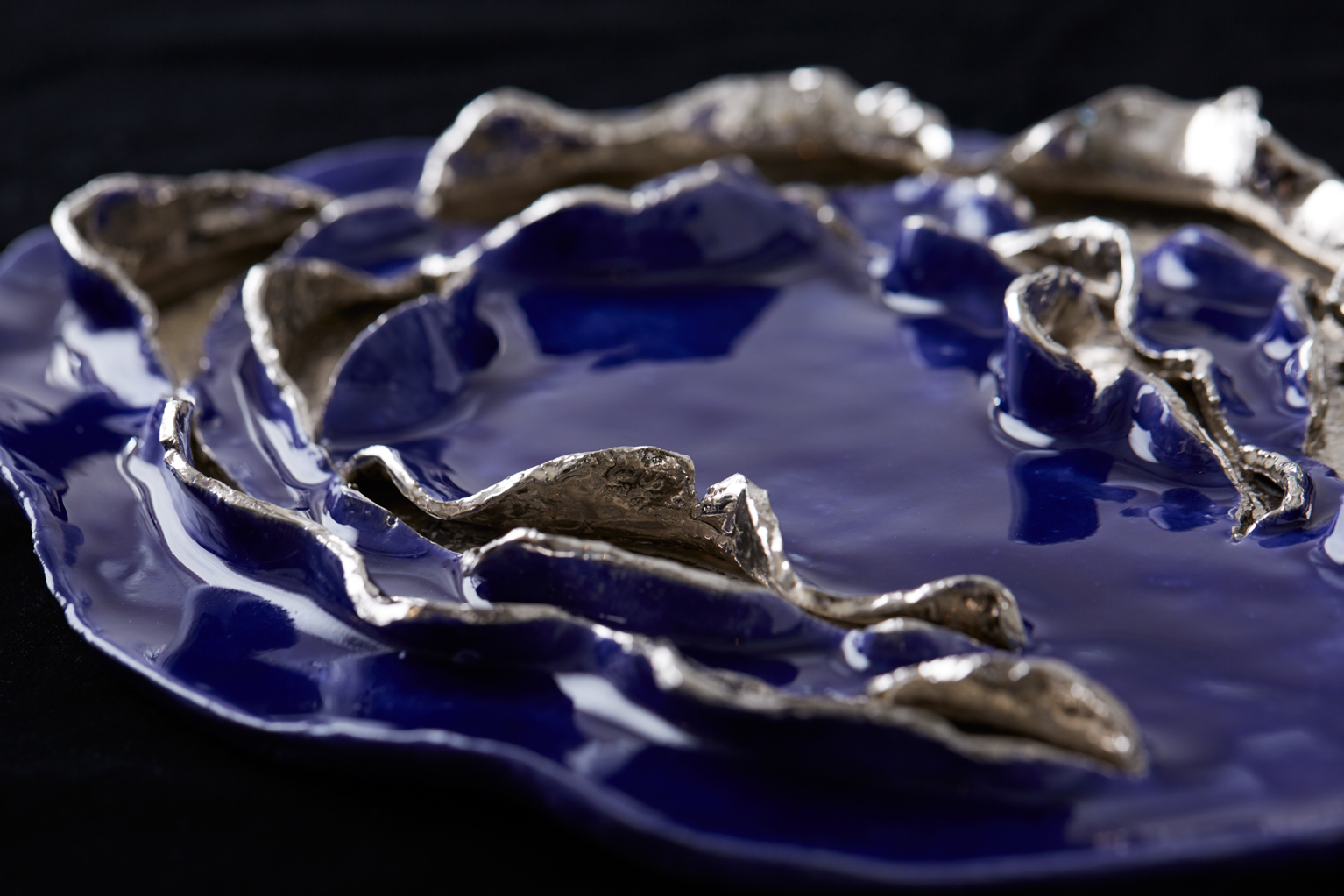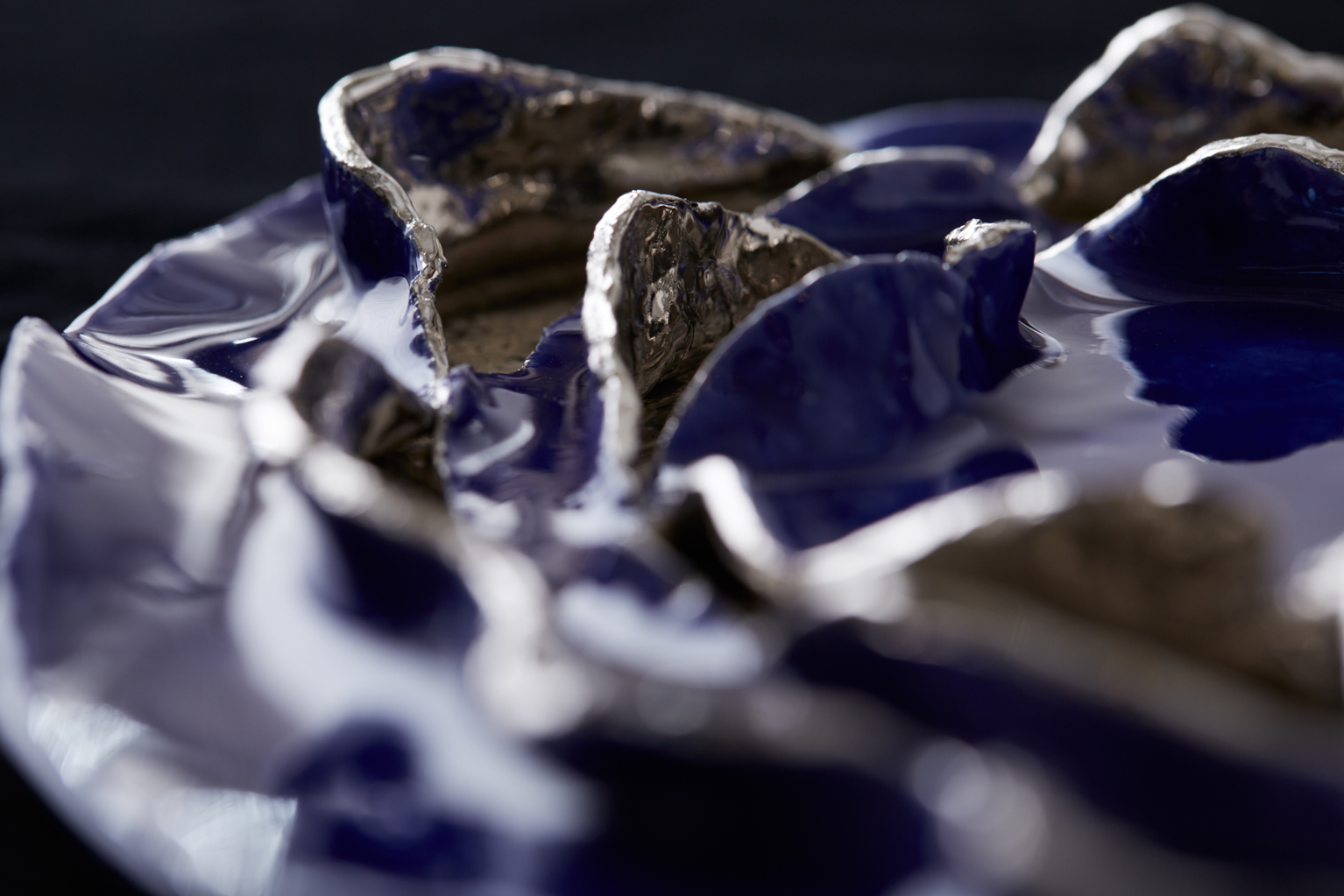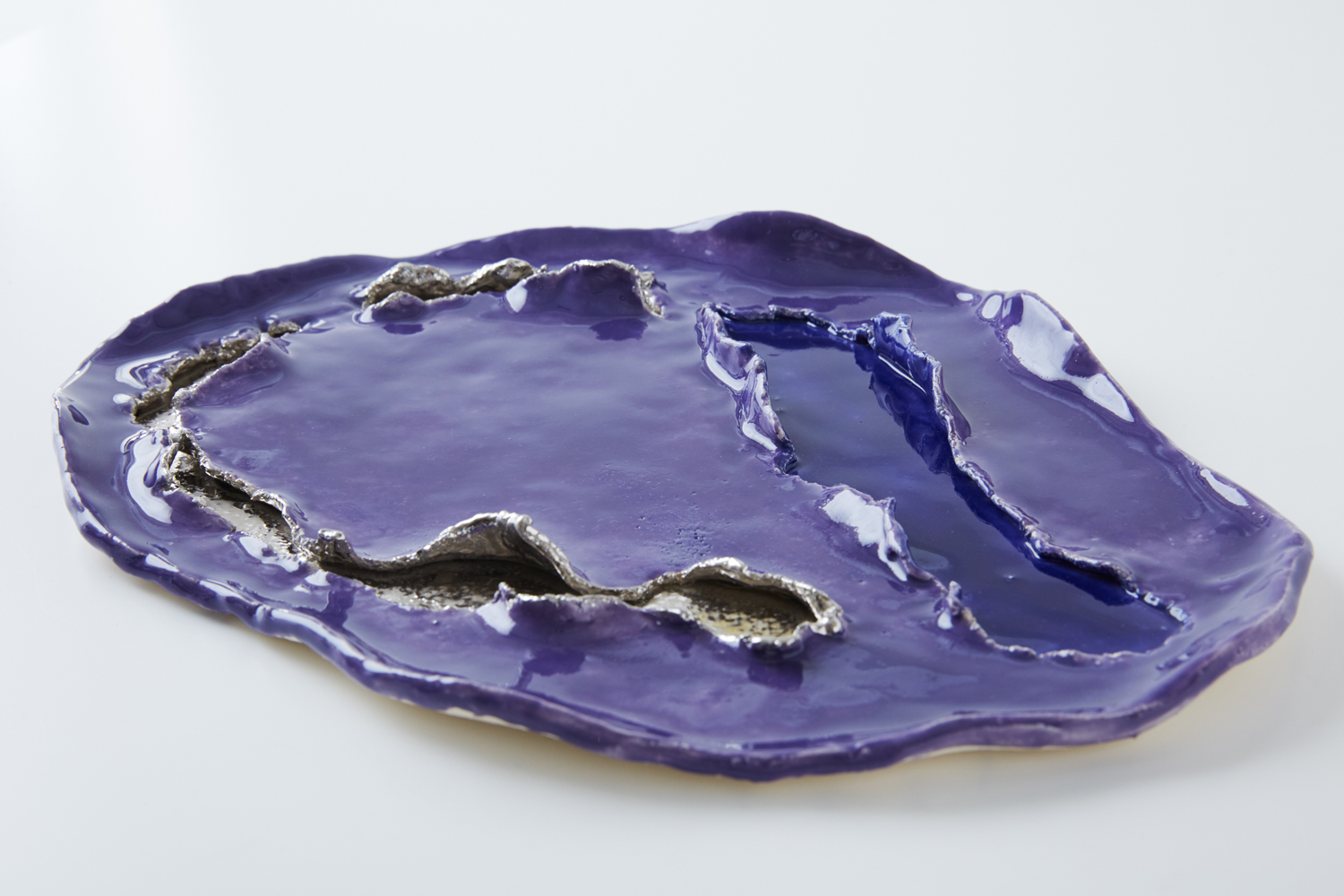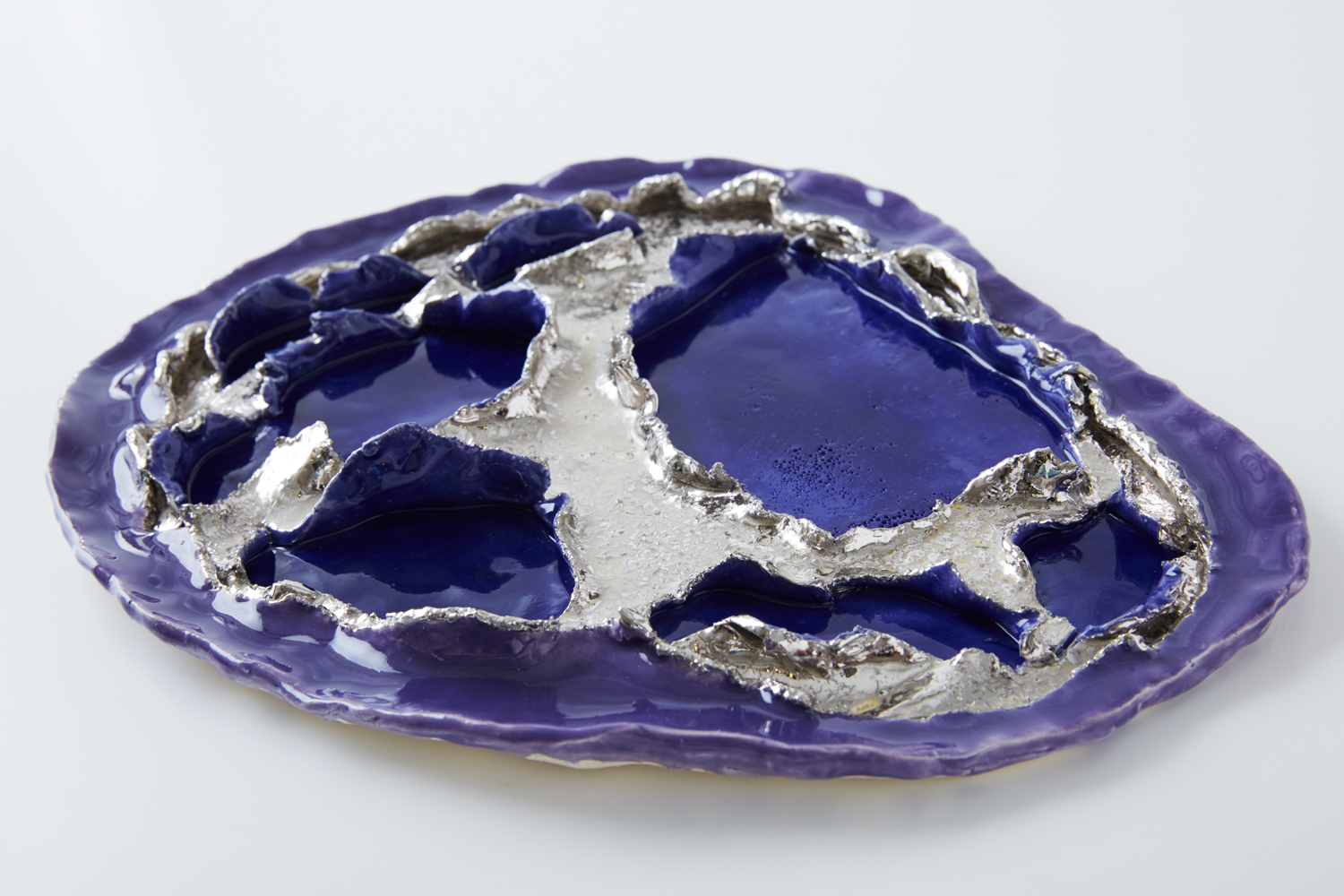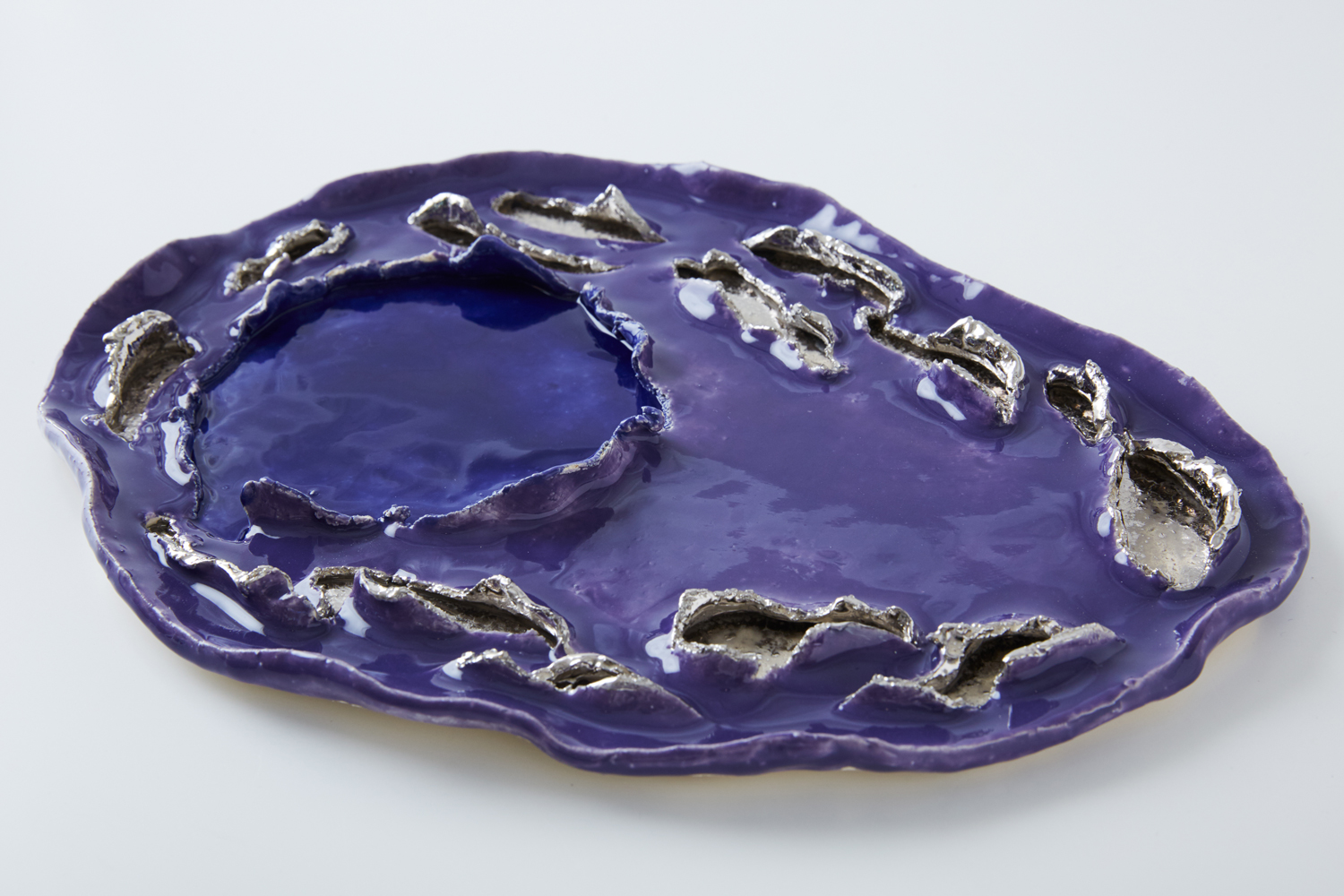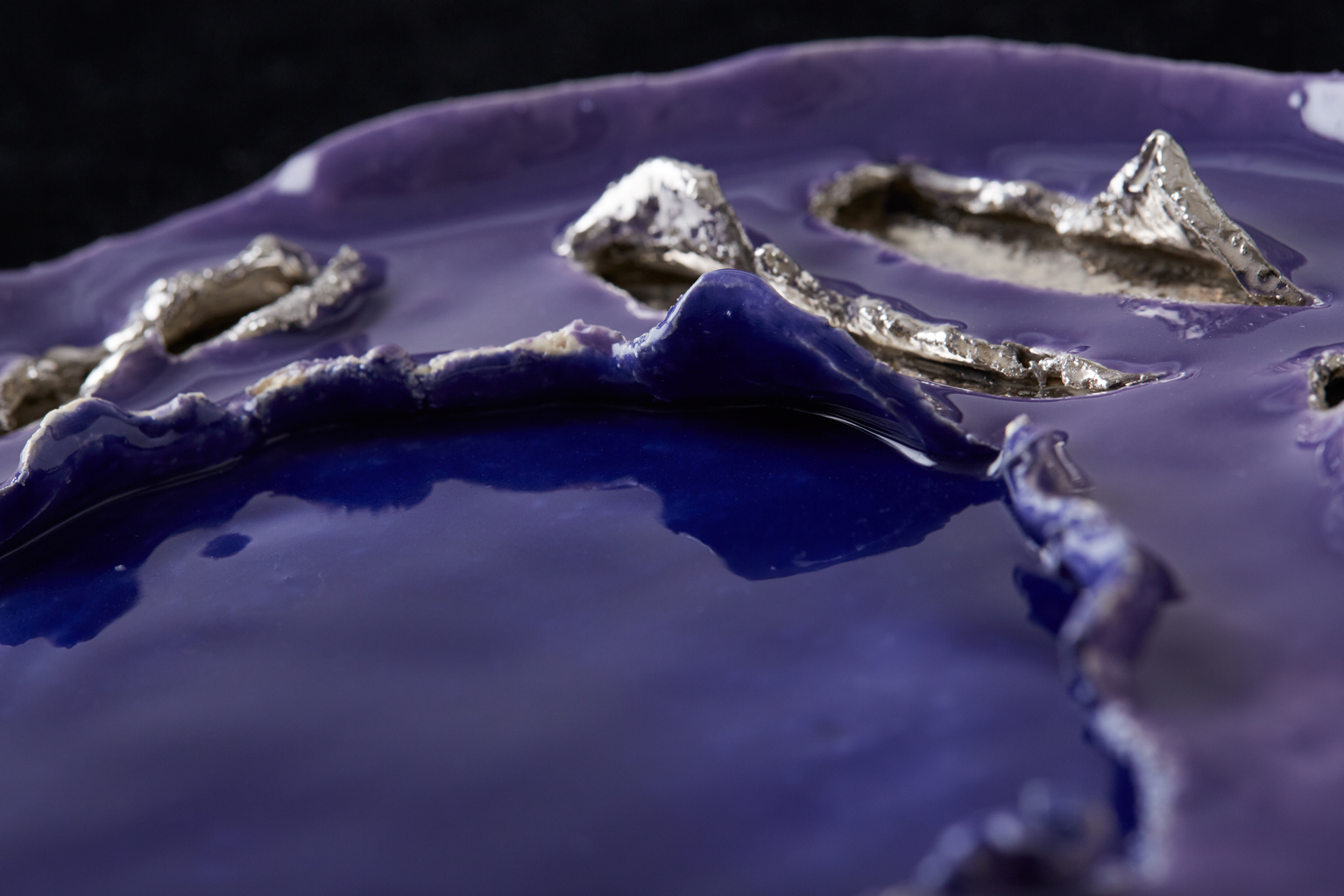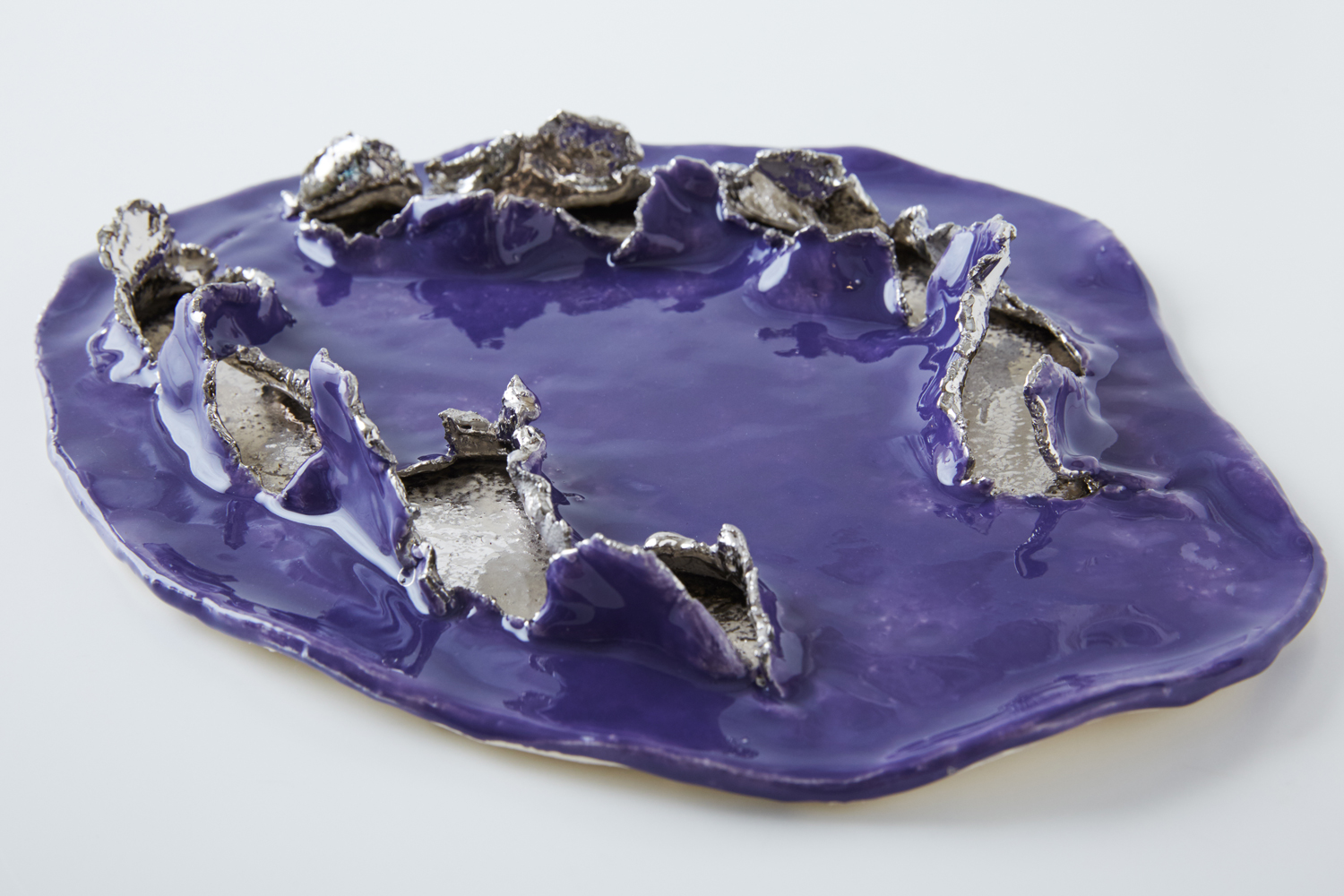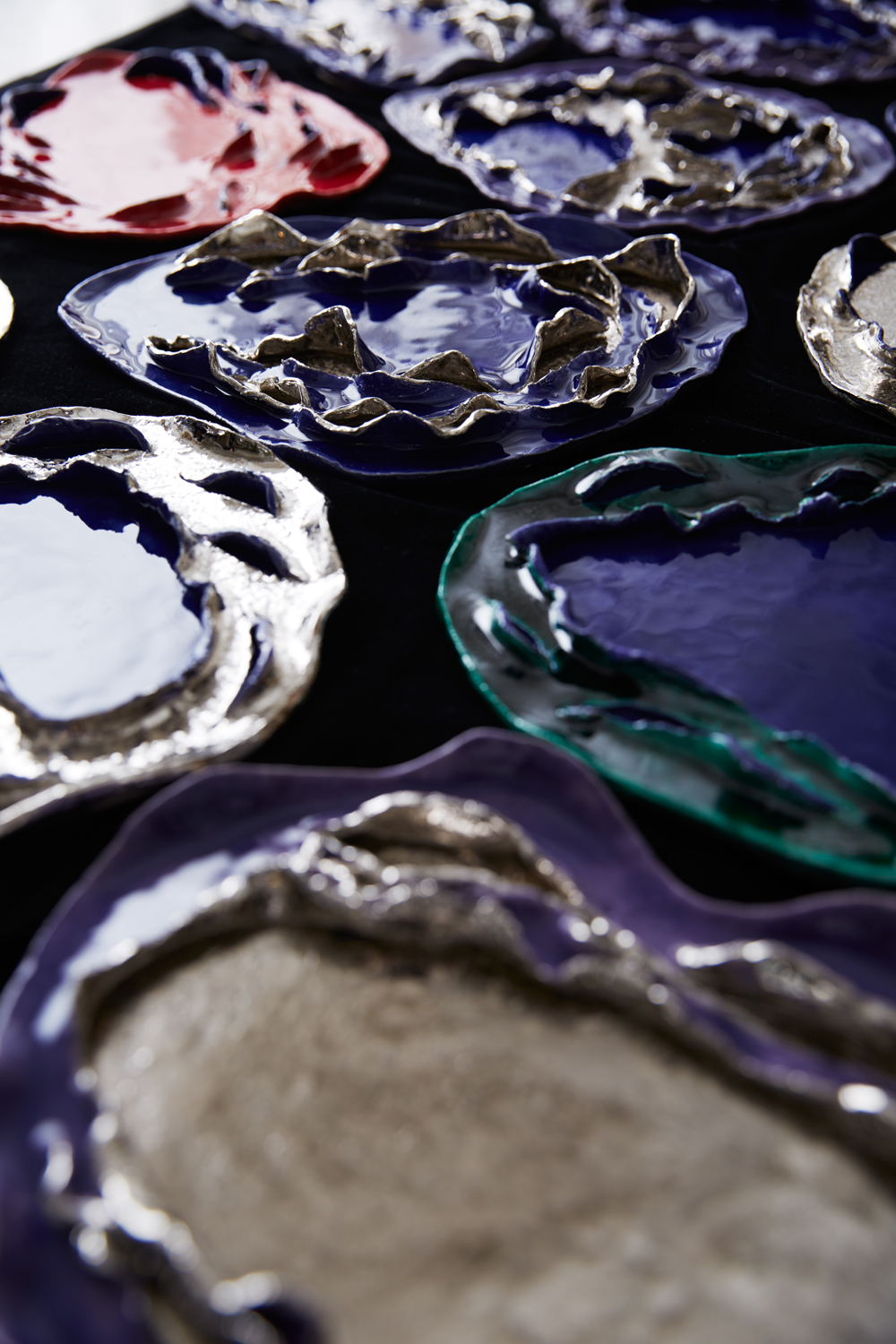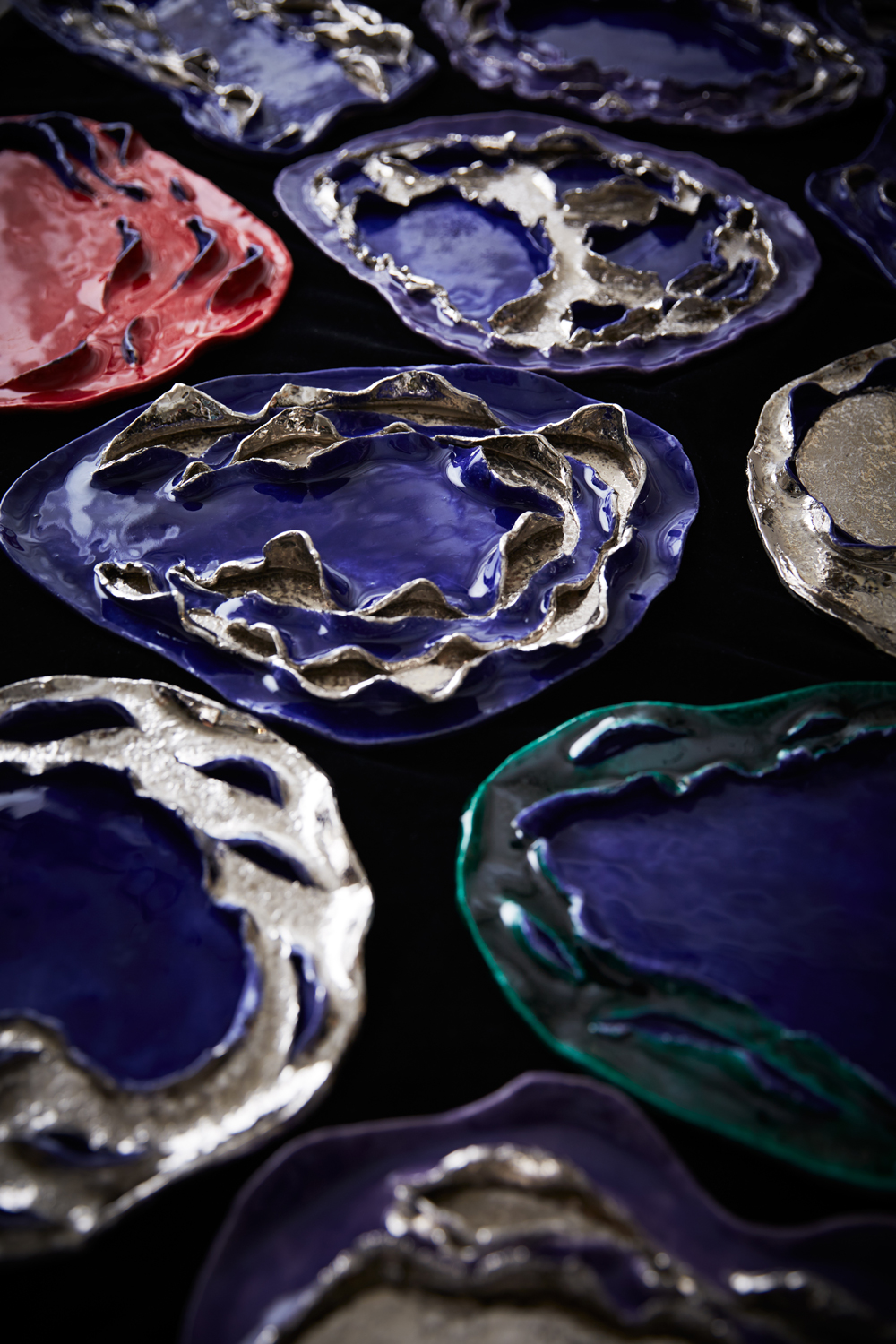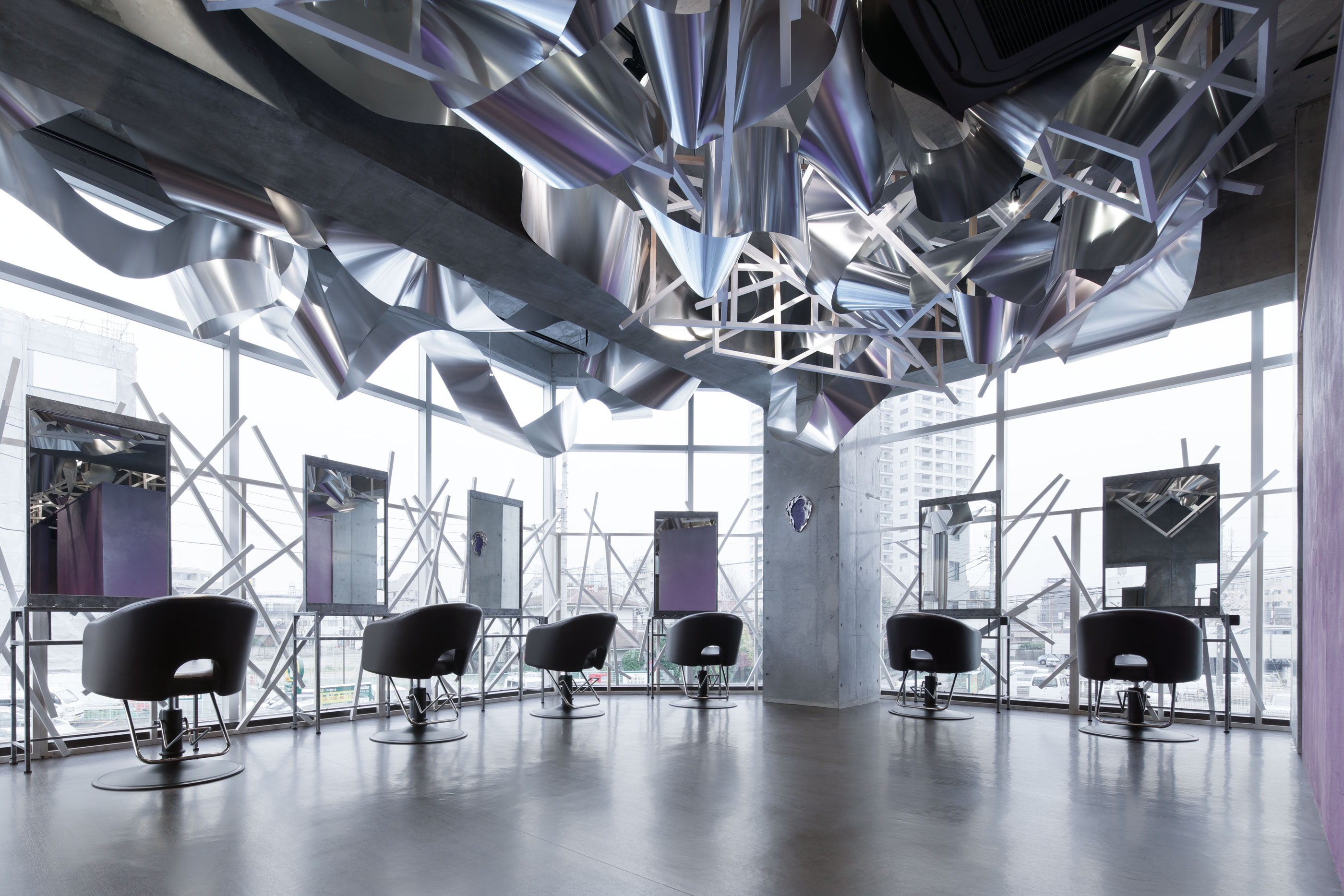 WATERSCAPE PLATE
着物と見立ての考え方を意識し、新たな地形を創り上げるように
自然の神秘的なエネルギーを湛える陶器(京都清水焼のアートプレート)
陶器は、柔らかい粘土質の土を造形し、高温で焼成(焼く)させることで生み出される。その生成のプロセスを意識することと、日本の伝統的なモノ創りの技法とを結びつけたアート制作を試みた。
日本には、見立てという、日本庭園における白砂や小石の文様を水の流れとして表現するなど対象を別のものになぞらえ表現する技法がある。同じく伝統的なモノ創りの技法である着物は一枚の布を身体に包むようにして成型し、折り紙は一枚の紙から多様な形を生み出す。
このような文化的背景を意識して、陶器の成形を着物や折り紙を用いるように、重ねた薄いシートを地層や大地と見立て、孔を放ち、捻り、めくりあげることで、新たな地形を創り上げるように造形していく。溶けたマグマが地表面に噴出し、生き生きとした自然のエネルギーを内包しながら大地が形成されていくように。
層の表面に様々な高低差を生み出すことで山、森、湖のような地形を生み出し、湖の深い水の色彩、煌めく水面の光、季節による樹木の色の変化をイメージした自然の躍動感溢れる色彩で彩っていく。
土から硬質な陶器へと、大地と見立てたシートを重層させ、地形が形成されるときの、自然の神秘的なエネルギーを湛える陶器の実現を目指した。
Waterscape Plate
We created a art plate in the style of Kiyomizu ware from Kyoto, Japan.
Pottery is produced by shaping soft clay and firing it at high temperatures using a kiln. We sought to create a design blending the awareness of this process with the traditional Japanese art of manufacturing.
Japanese artisans use a technique called mitate, whereby an object is made in the likeliness of something else, such as the pattern of white sand and pebbles in a Japanese garden arranged to express the flow of water. Kimonos made by wrapping a single piece of cloth around the shape of the body, and origami made by creating various shapes from a single piece of paper also rely on this technique.
Bearing this cultural heritage in mind, we used a thin sheet of clay layered in the same way as kimonos and origami, to represent geological strata or the earth's mantle, and shaped it as if creating a new topography by making apertures in the ground, then twisting and turning them. Like molten magma erupting from below onto the surface, the crust is formed while holding within it the lively energy of nature.
By playing with the differences in height on top of this layered surface, we created geographical features such as mountains, forests, and lakes, and added a streak of color brimming with the vibrancy of nature, thus evoking the deep water of a lake, the shimmering light on the surface of the water, and the changing colors of trees with the seasons.
By transforming earth into pottery and layering a sheet of clay in the likeliness of a landscape, we aimed to create earthenware that is filled with the mystical energy of nature in its primeval stages of formation.