- 色彩の地層 / 泉の輝き -
丘のある周辺の景観の構造を意識し、
そこに潜む、丘、地層、湧水などが形成される自然の力に呼応した集合住宅
-Colorful Strata and the Sparkle of Spring Water-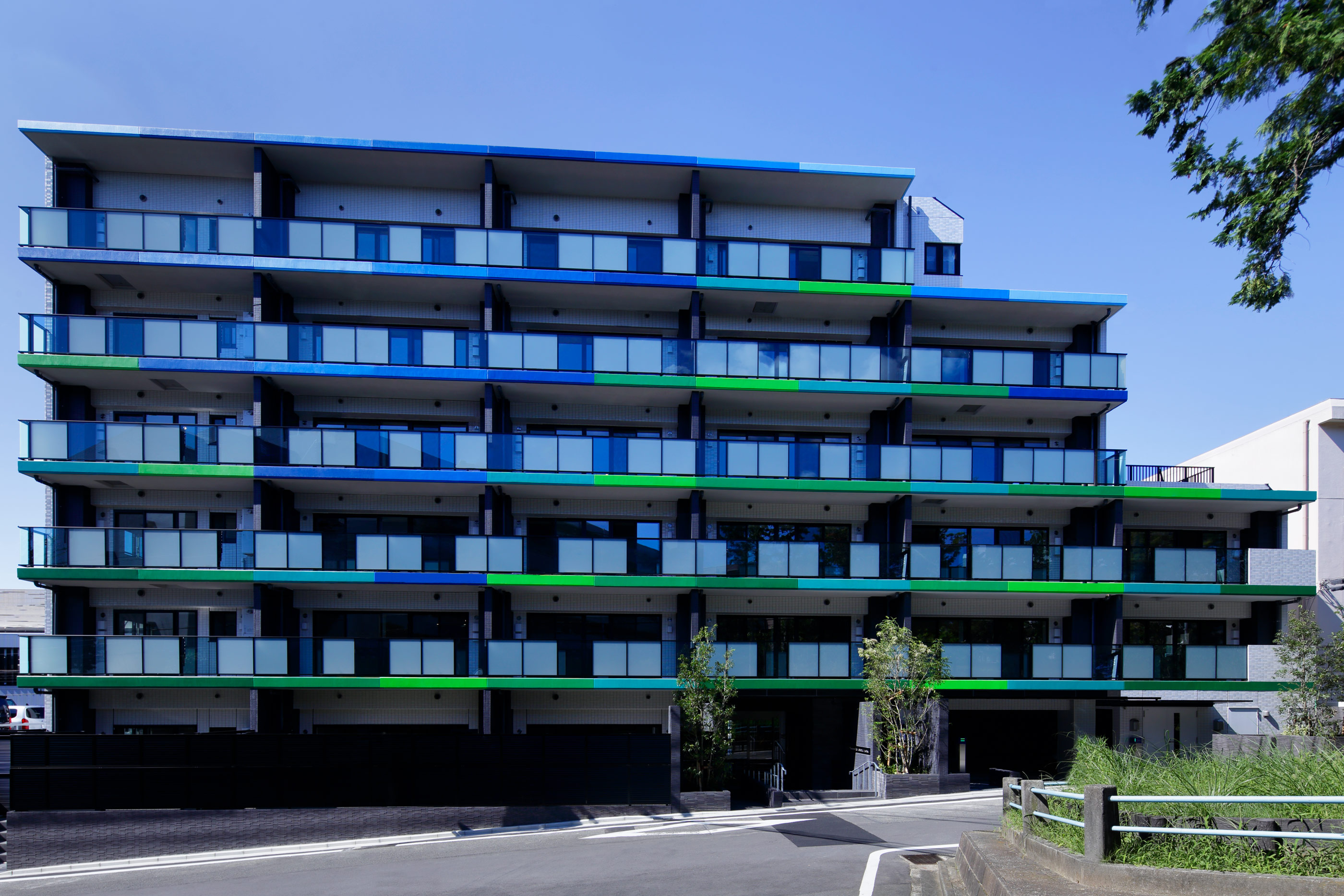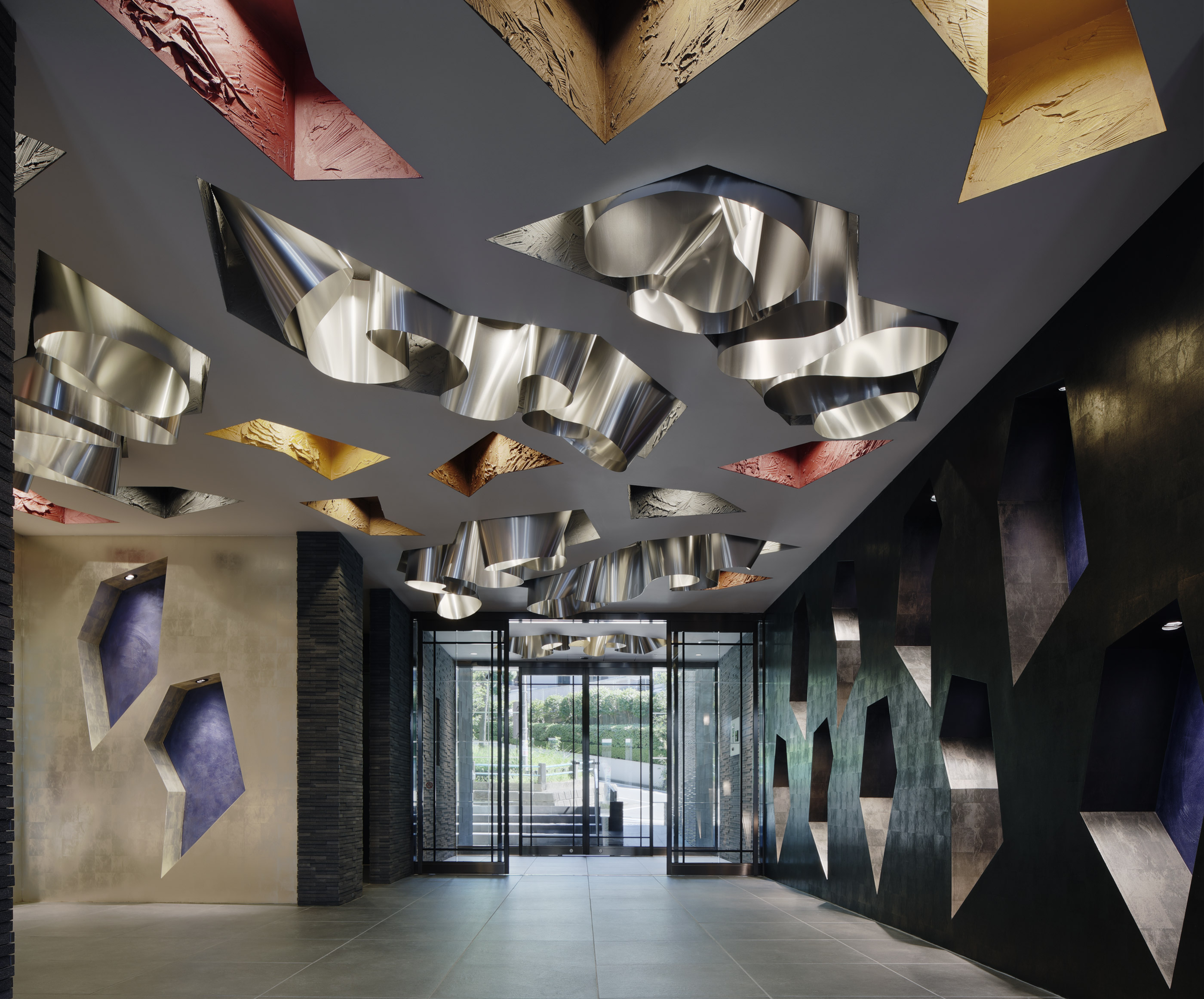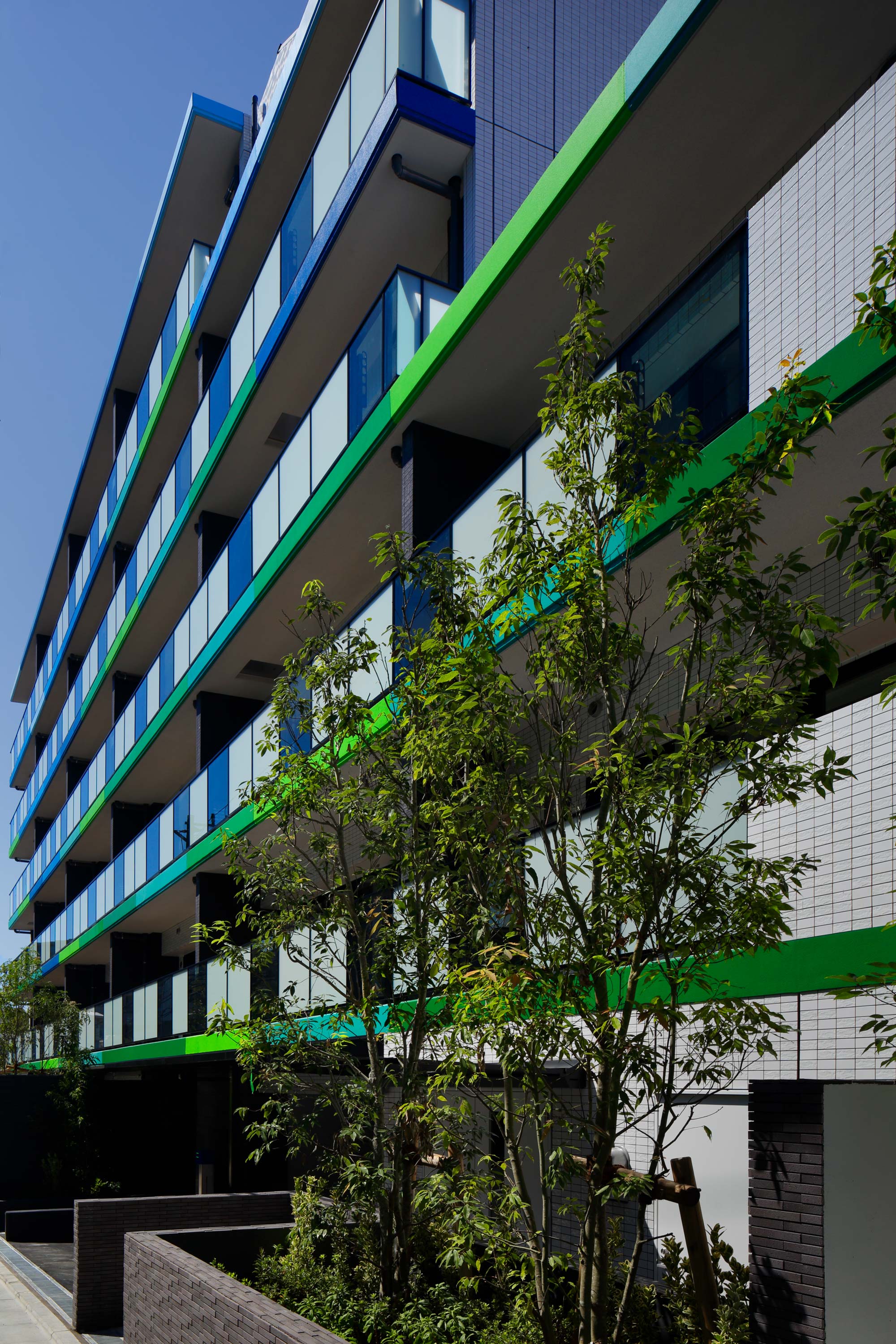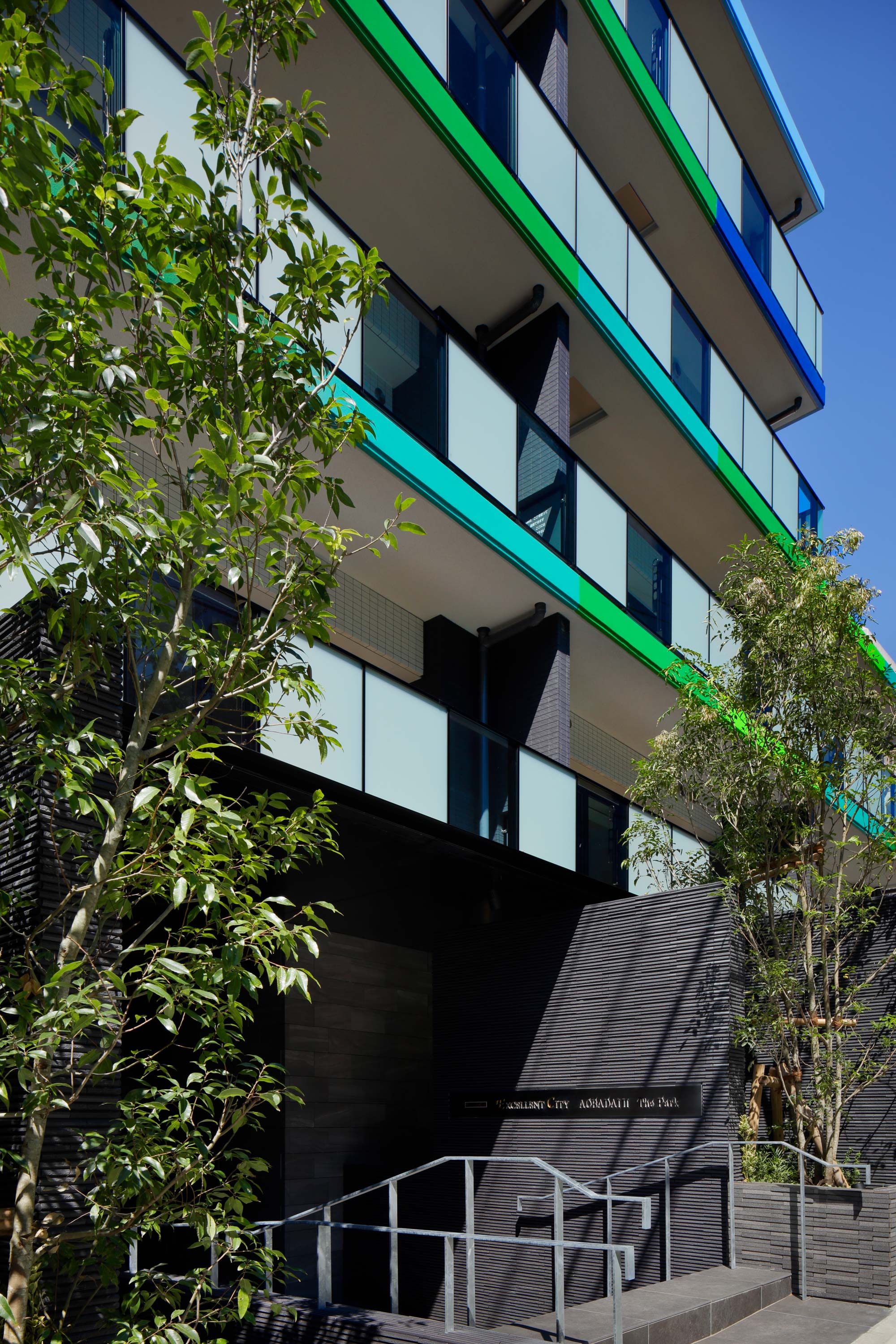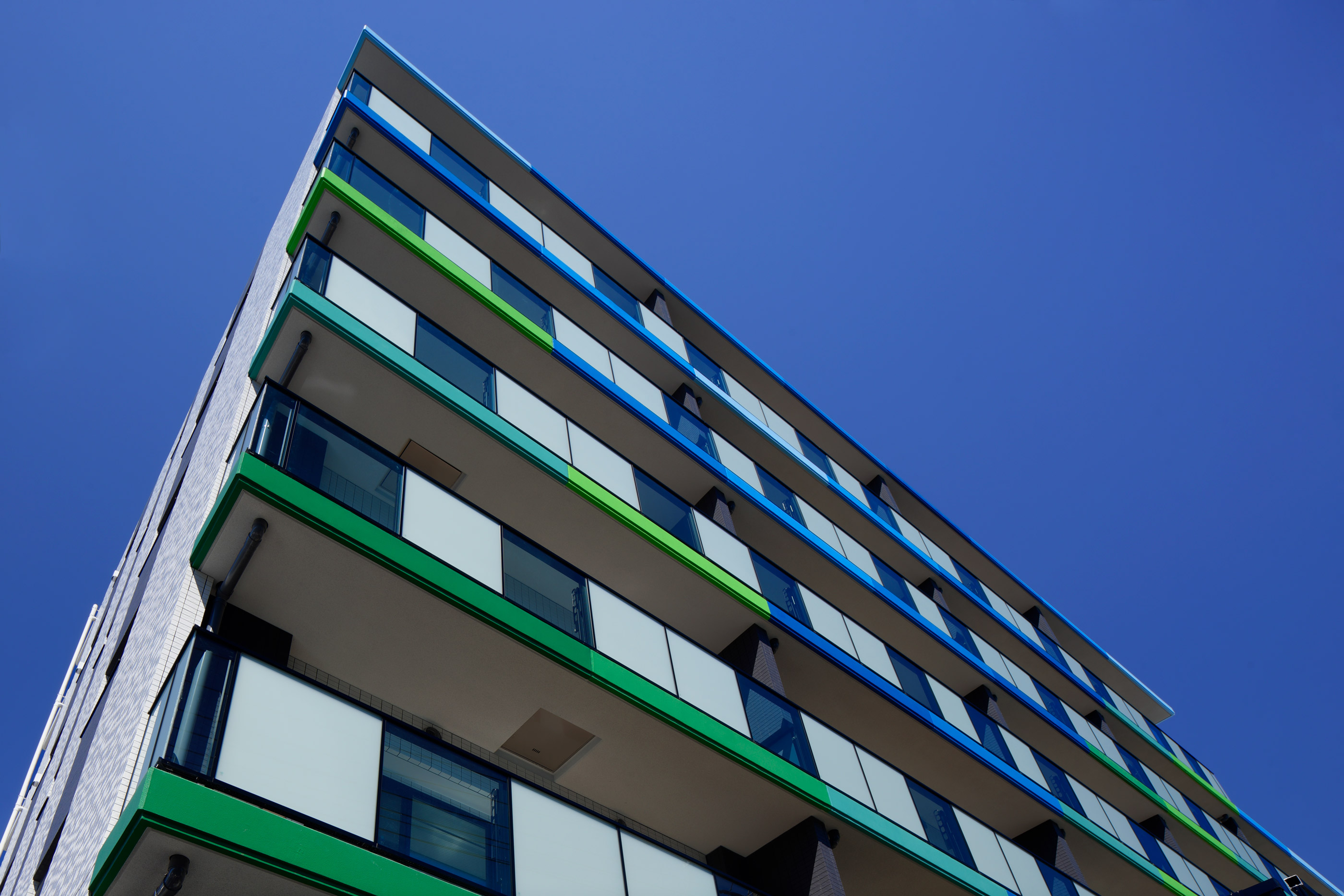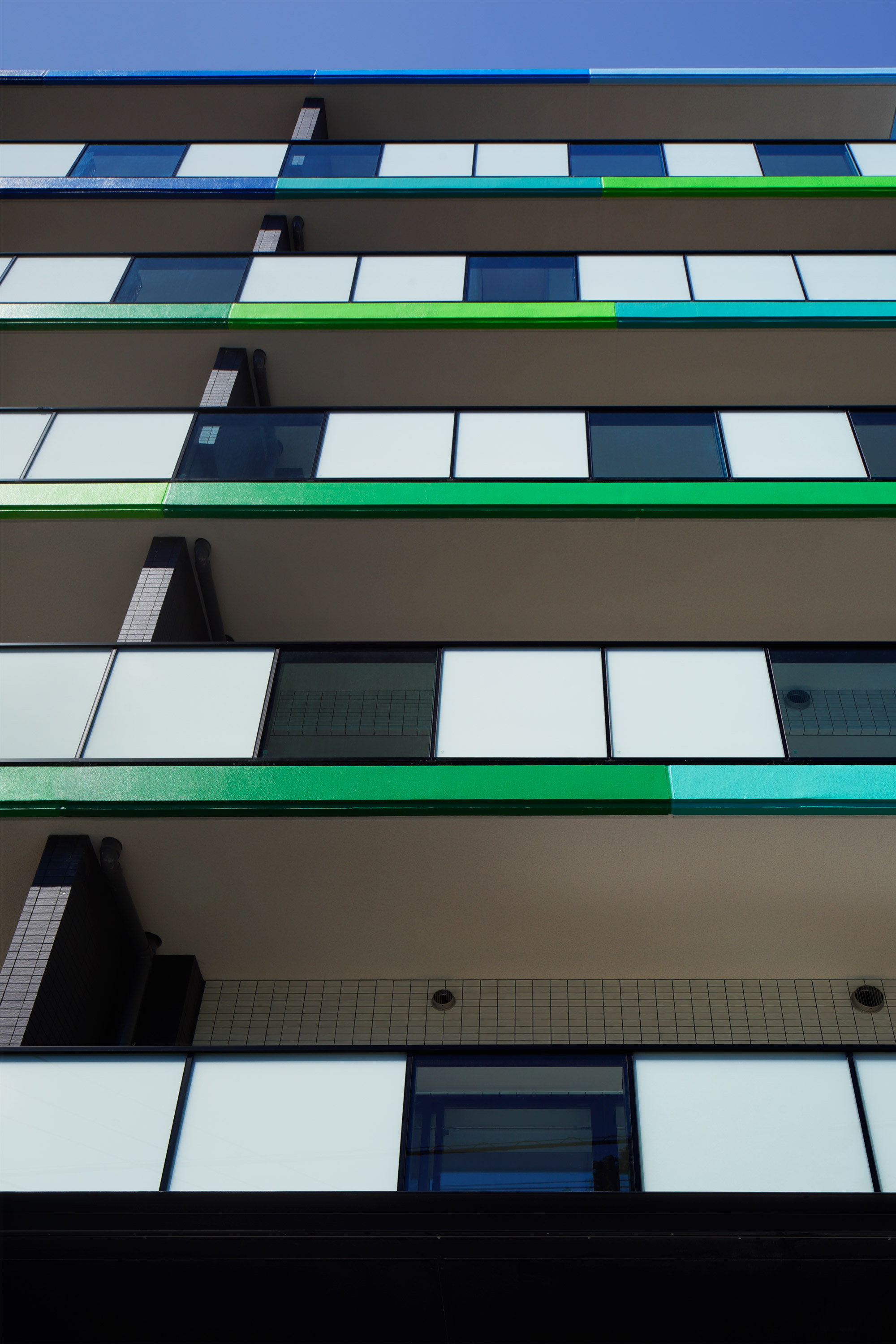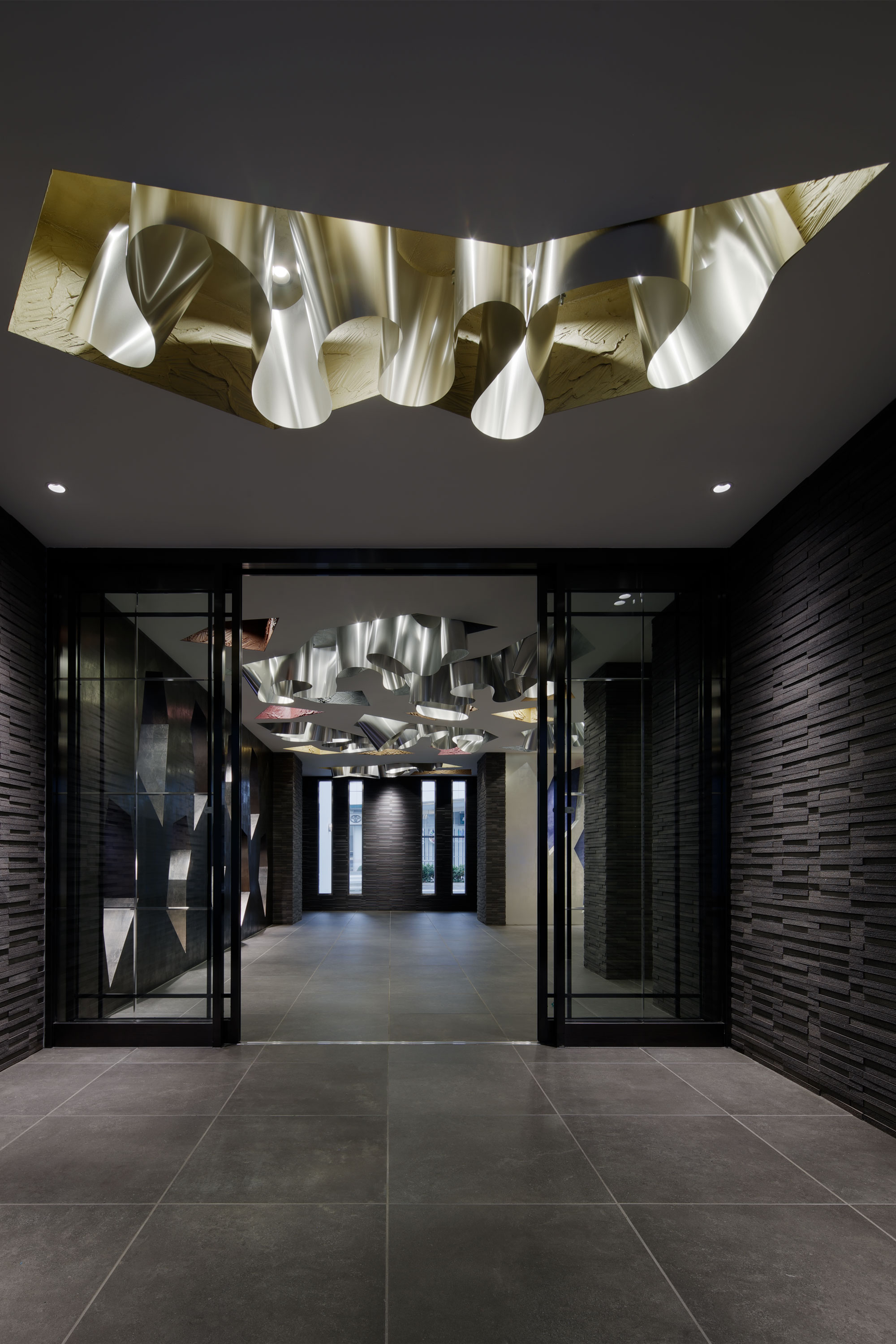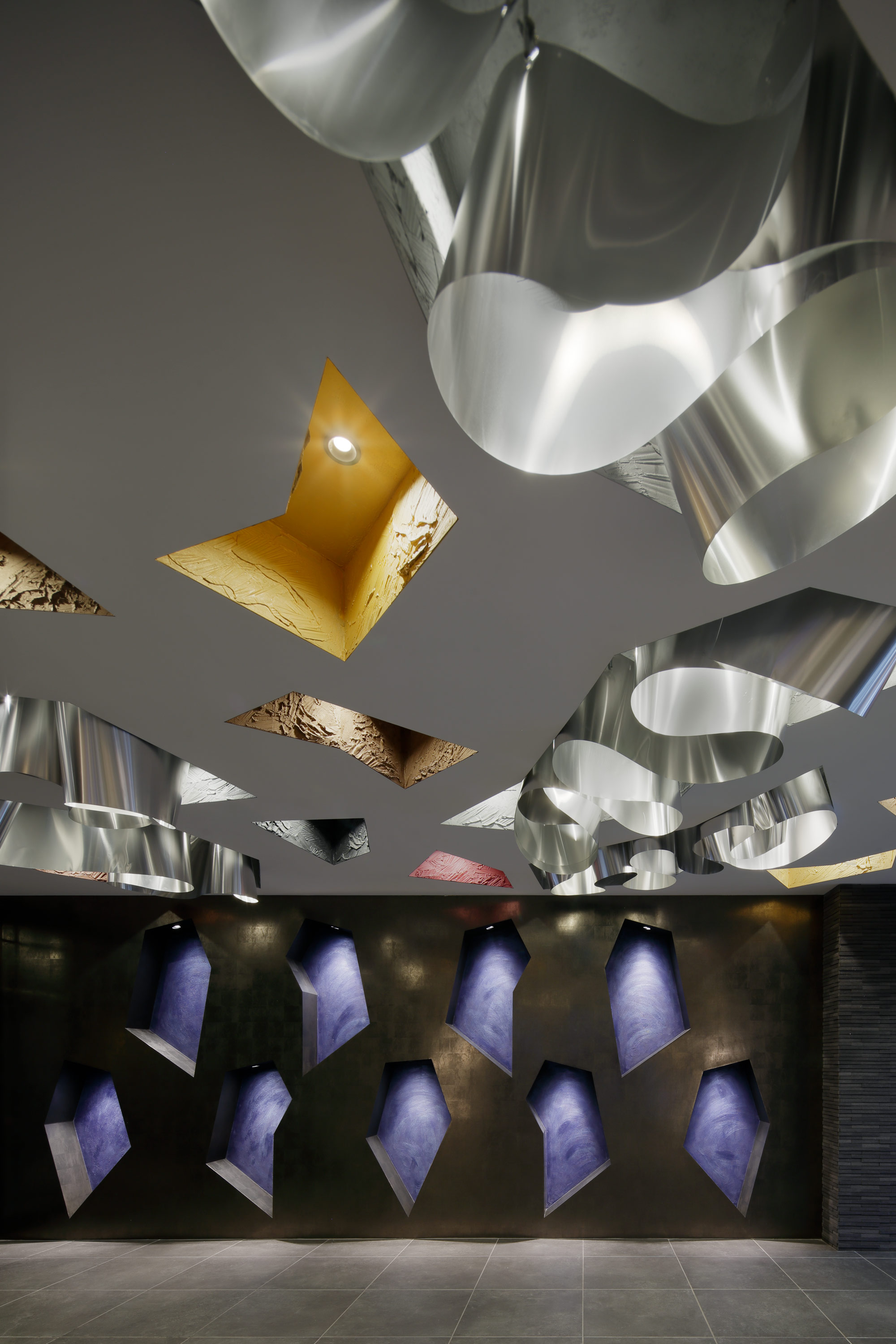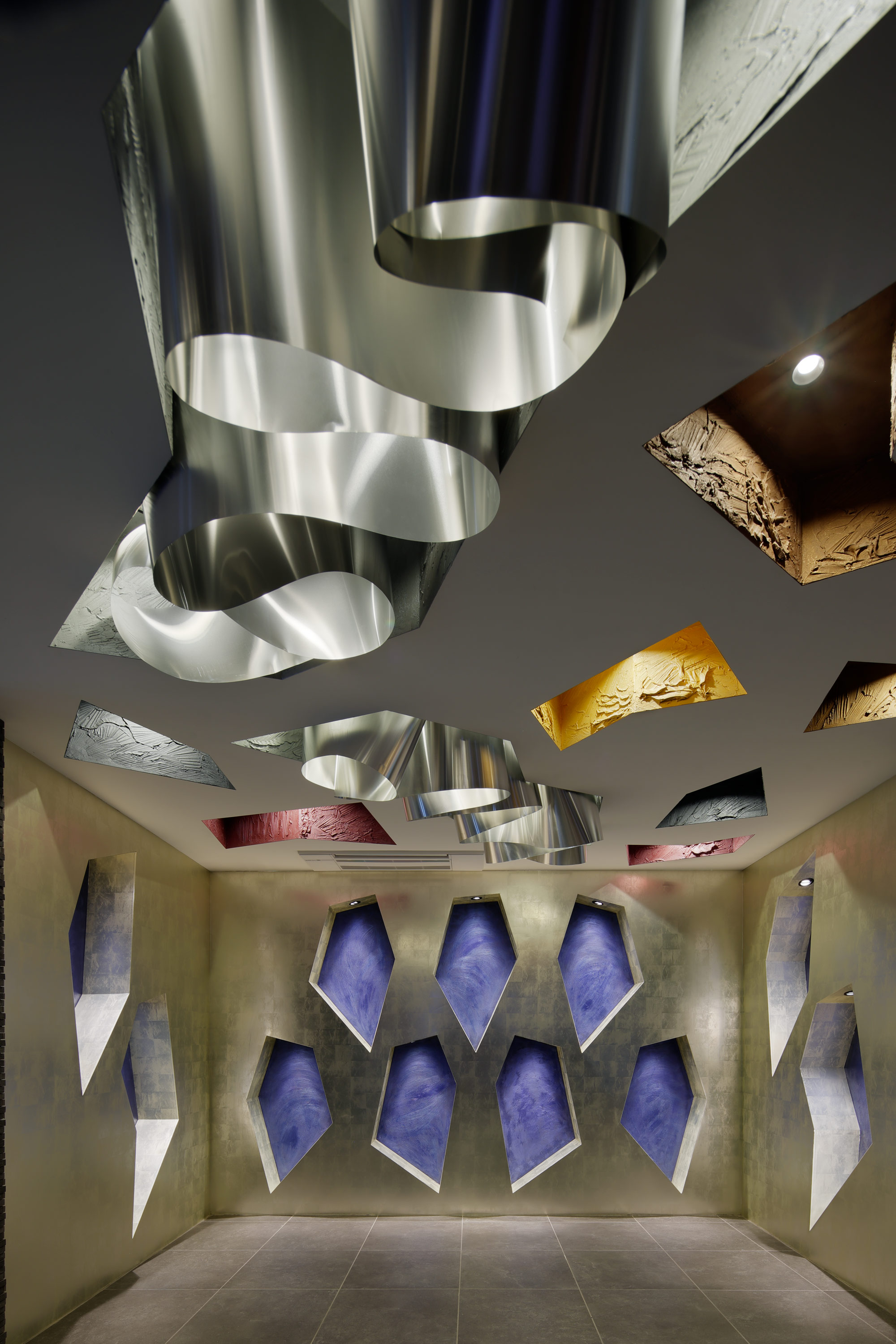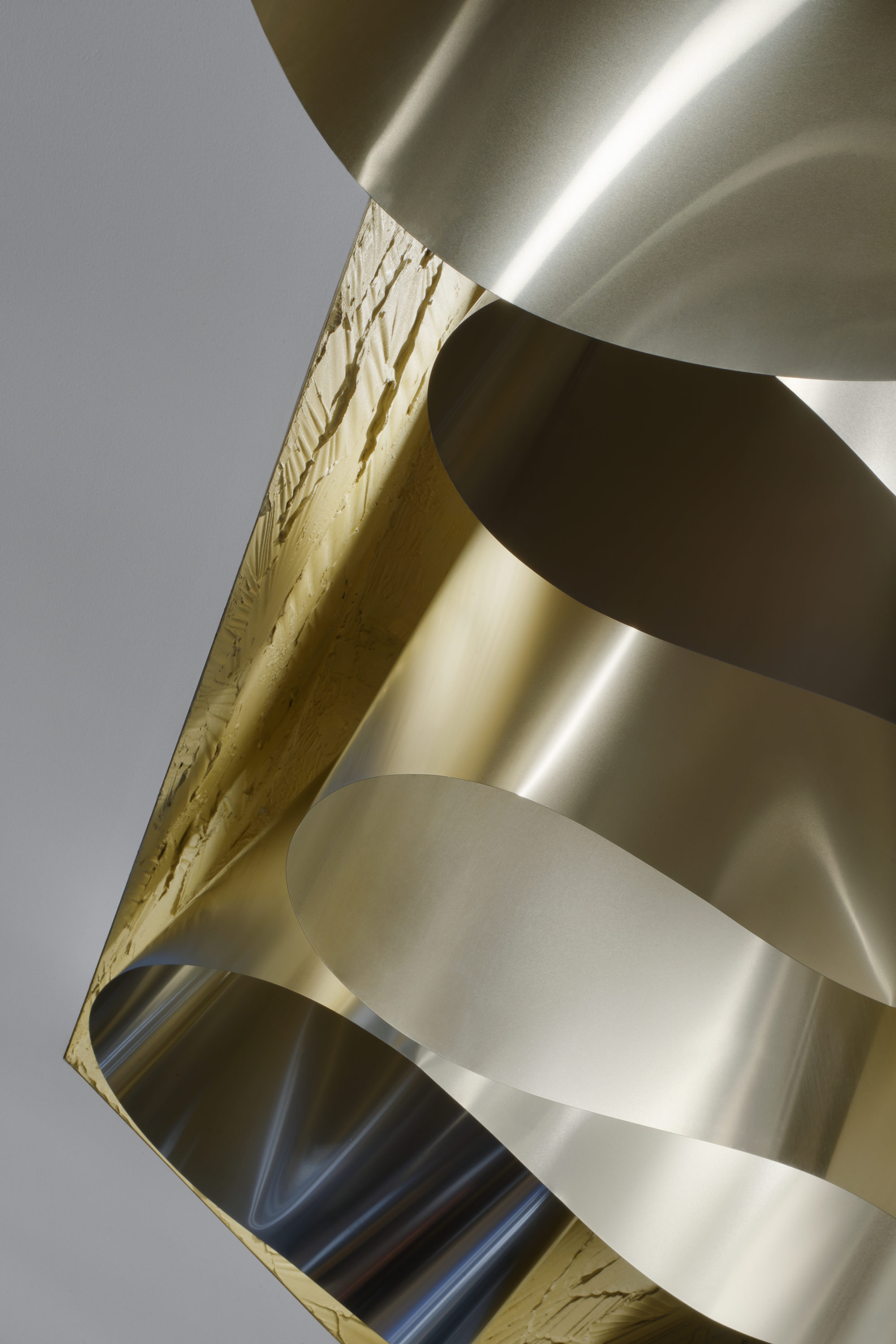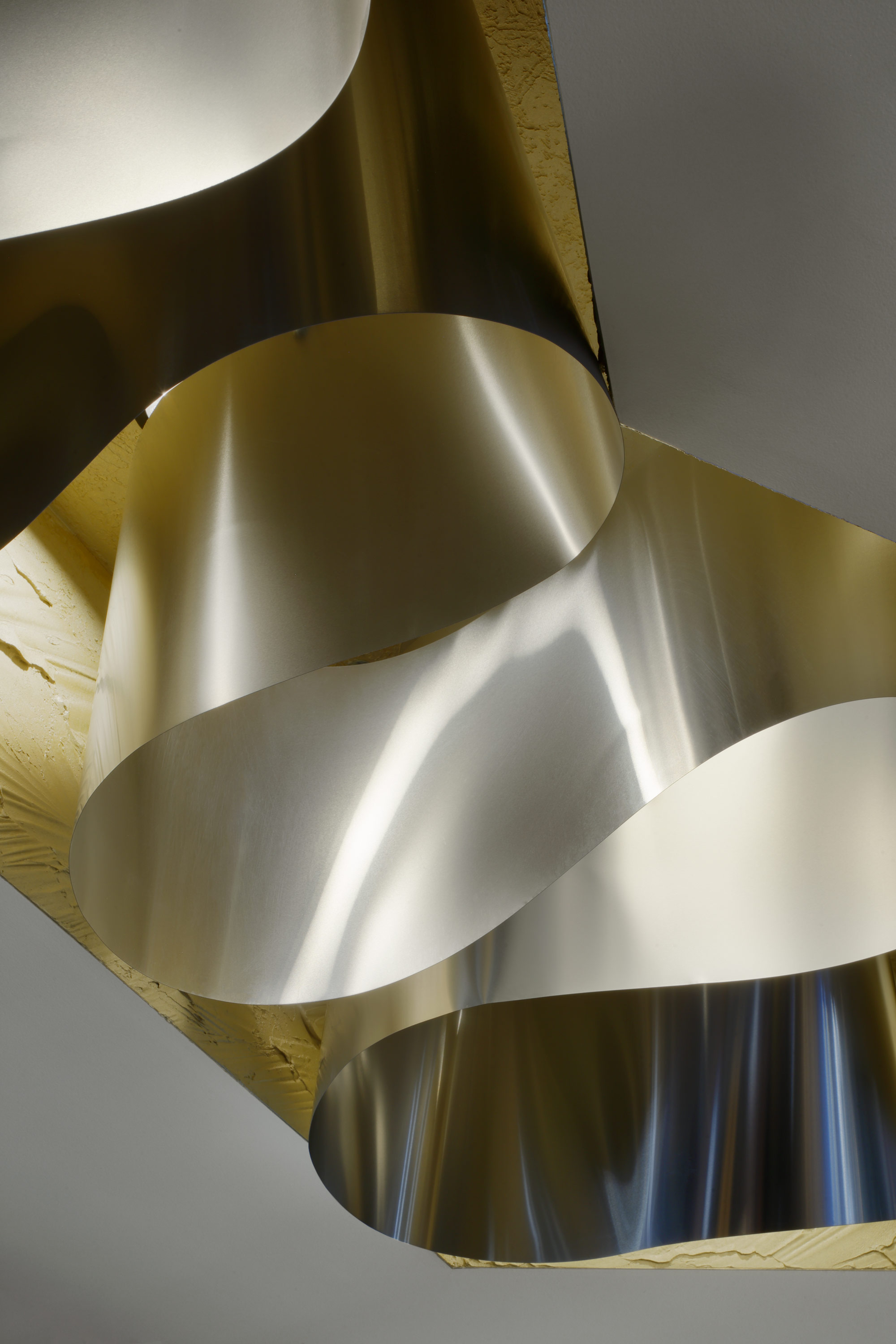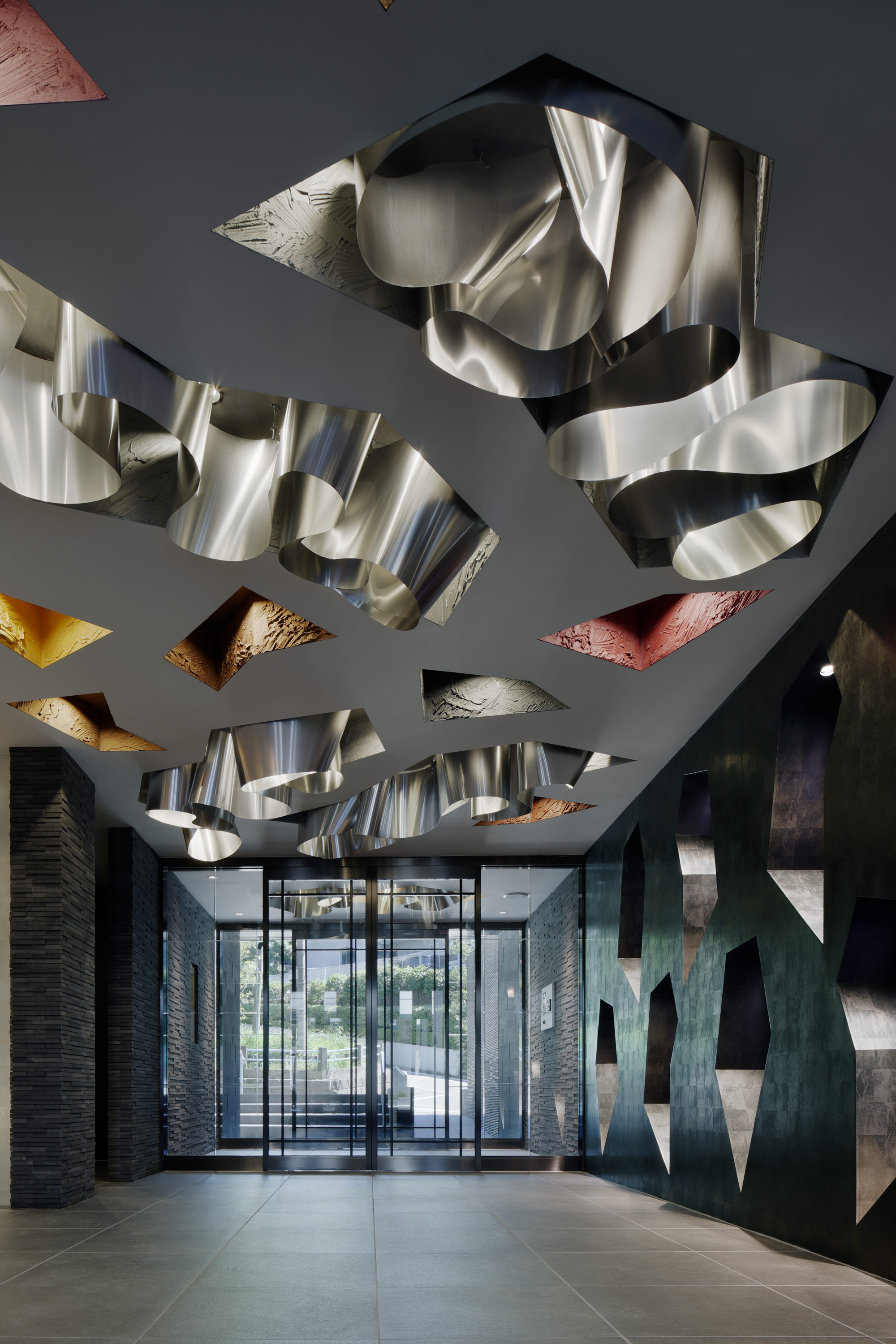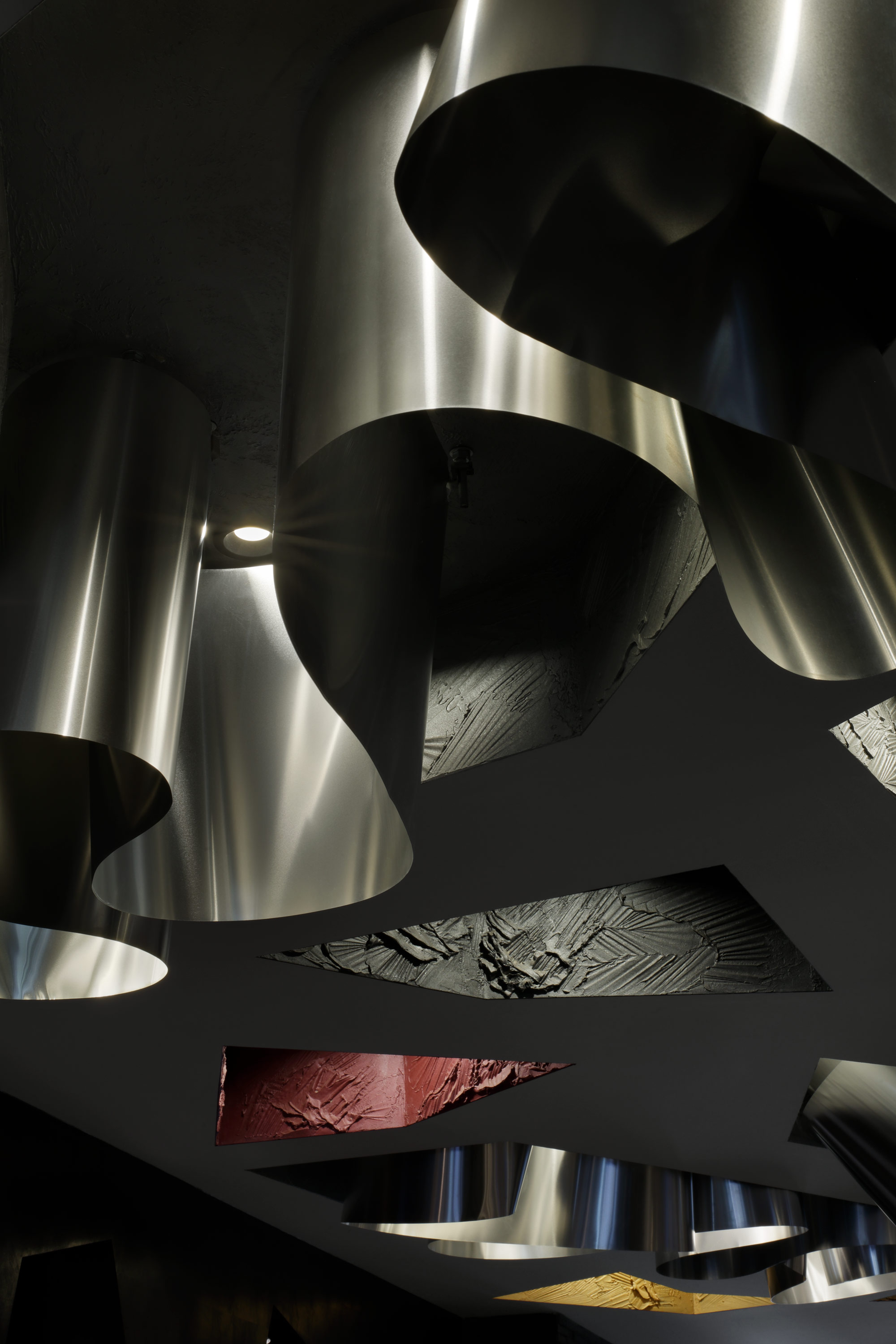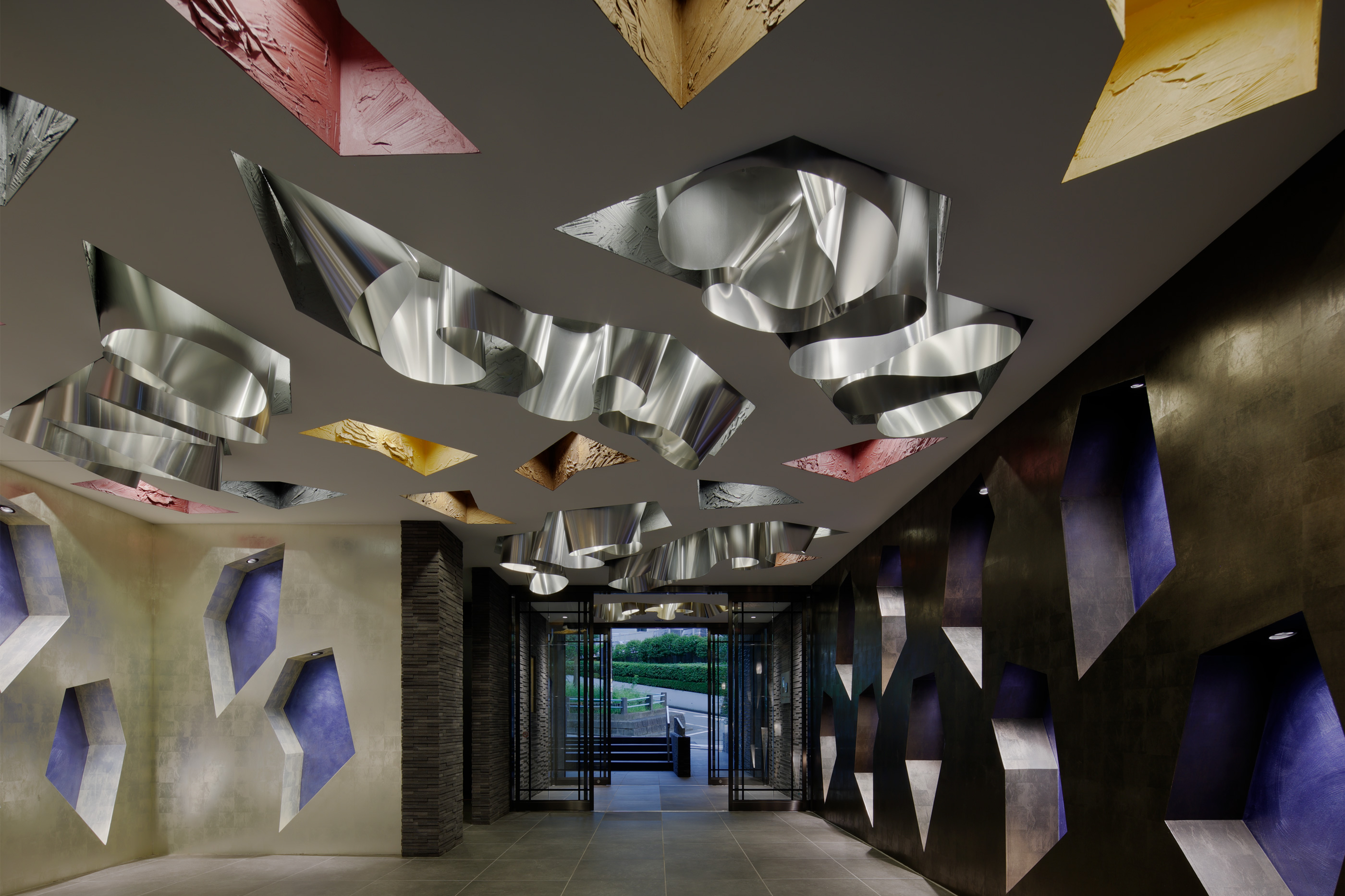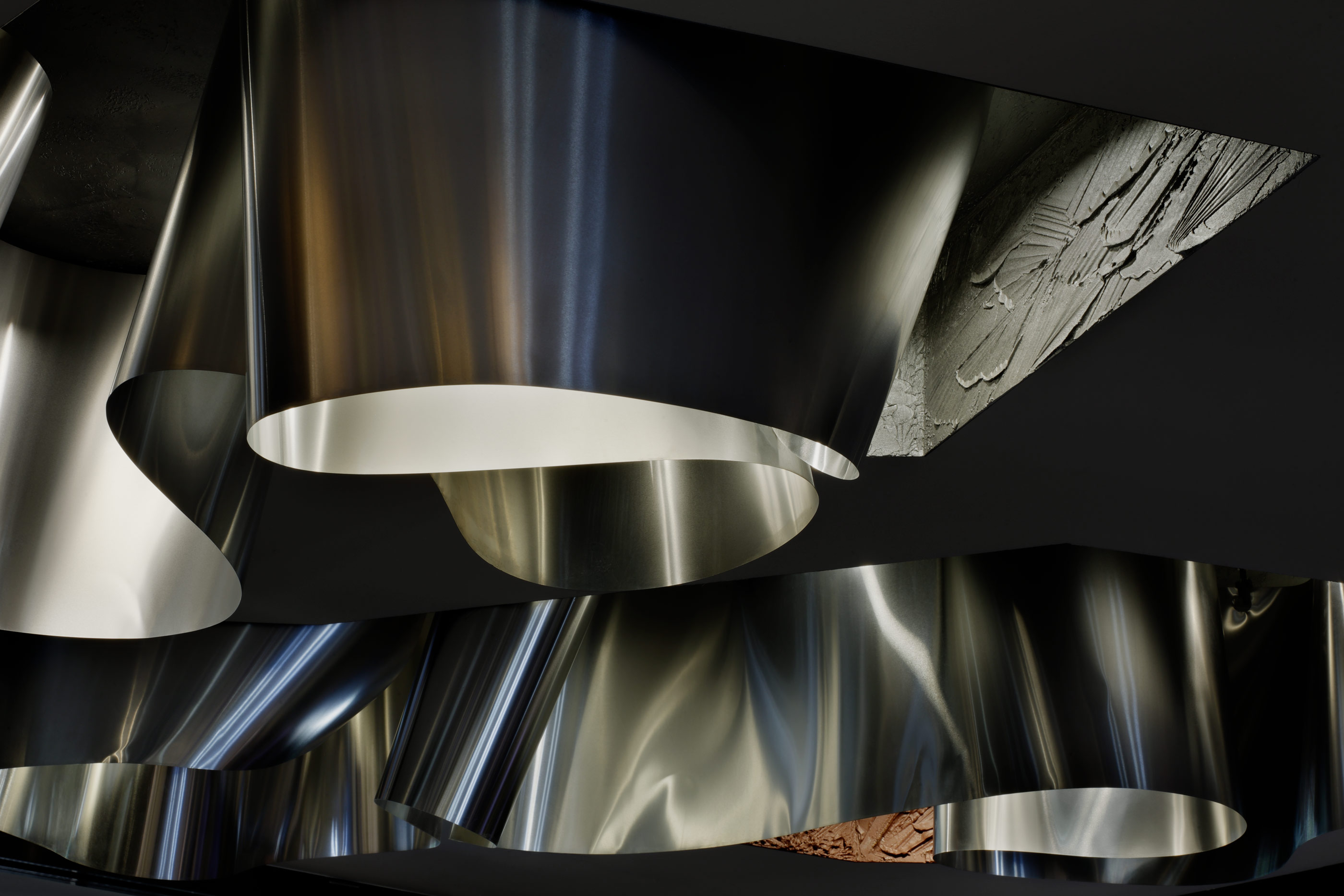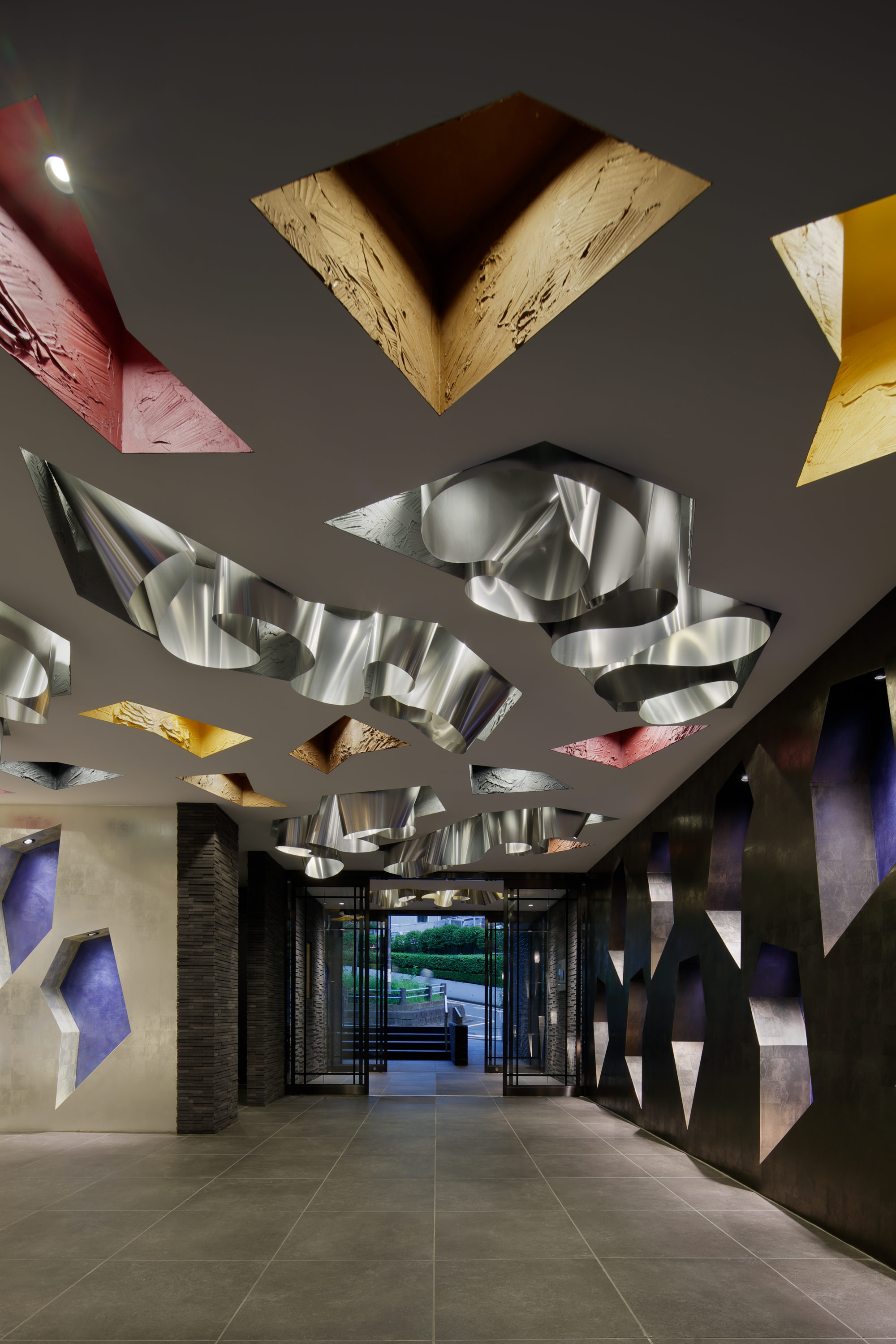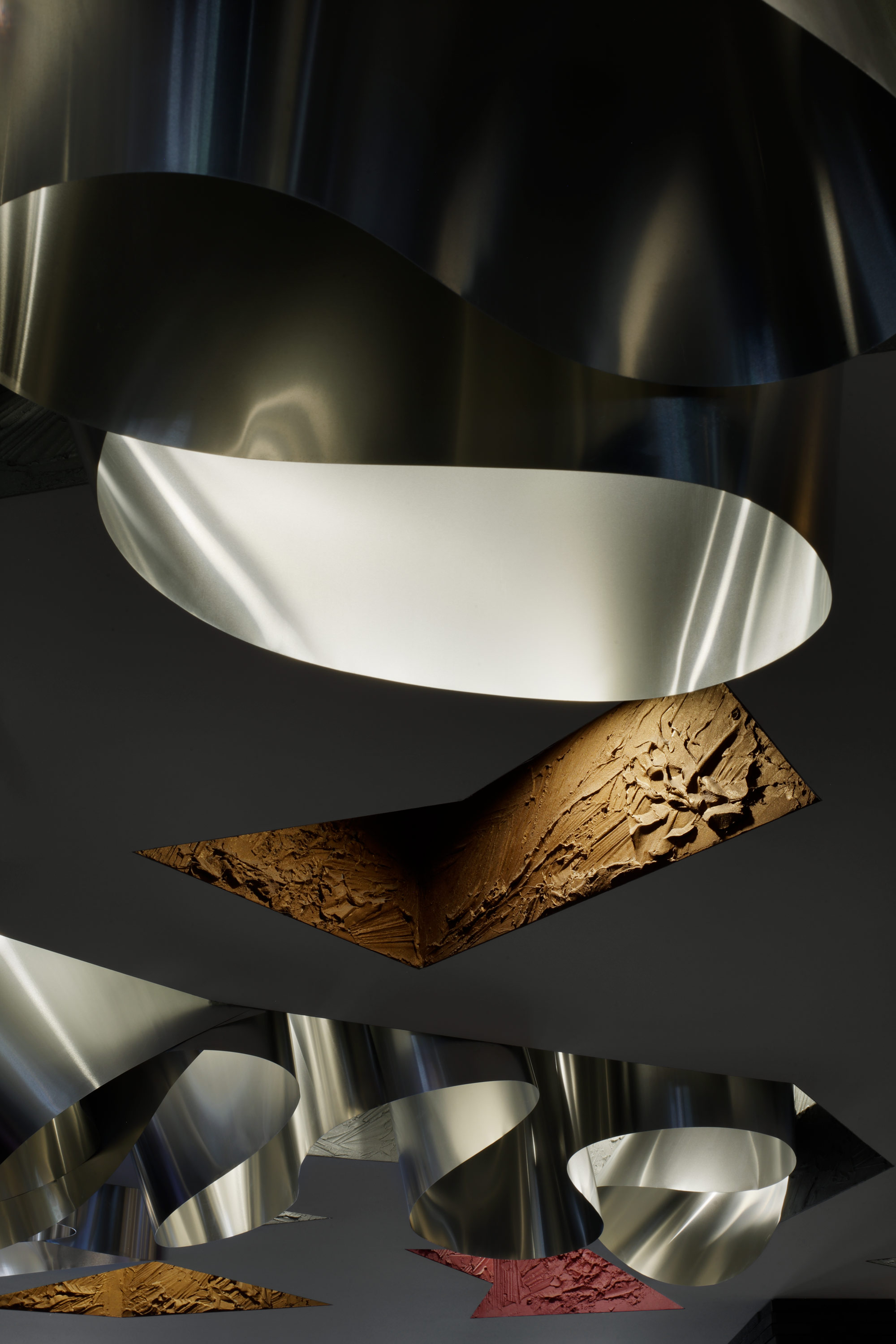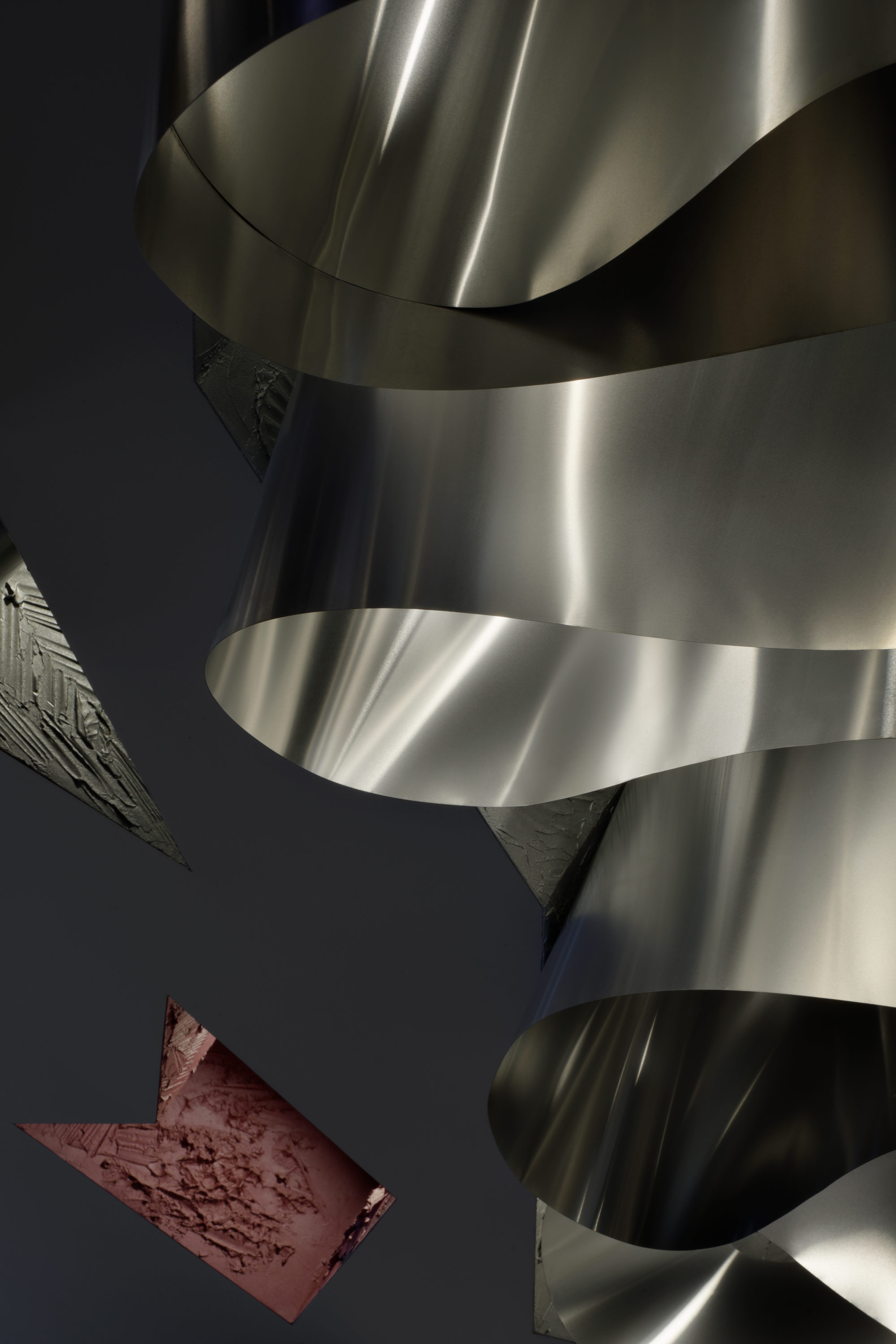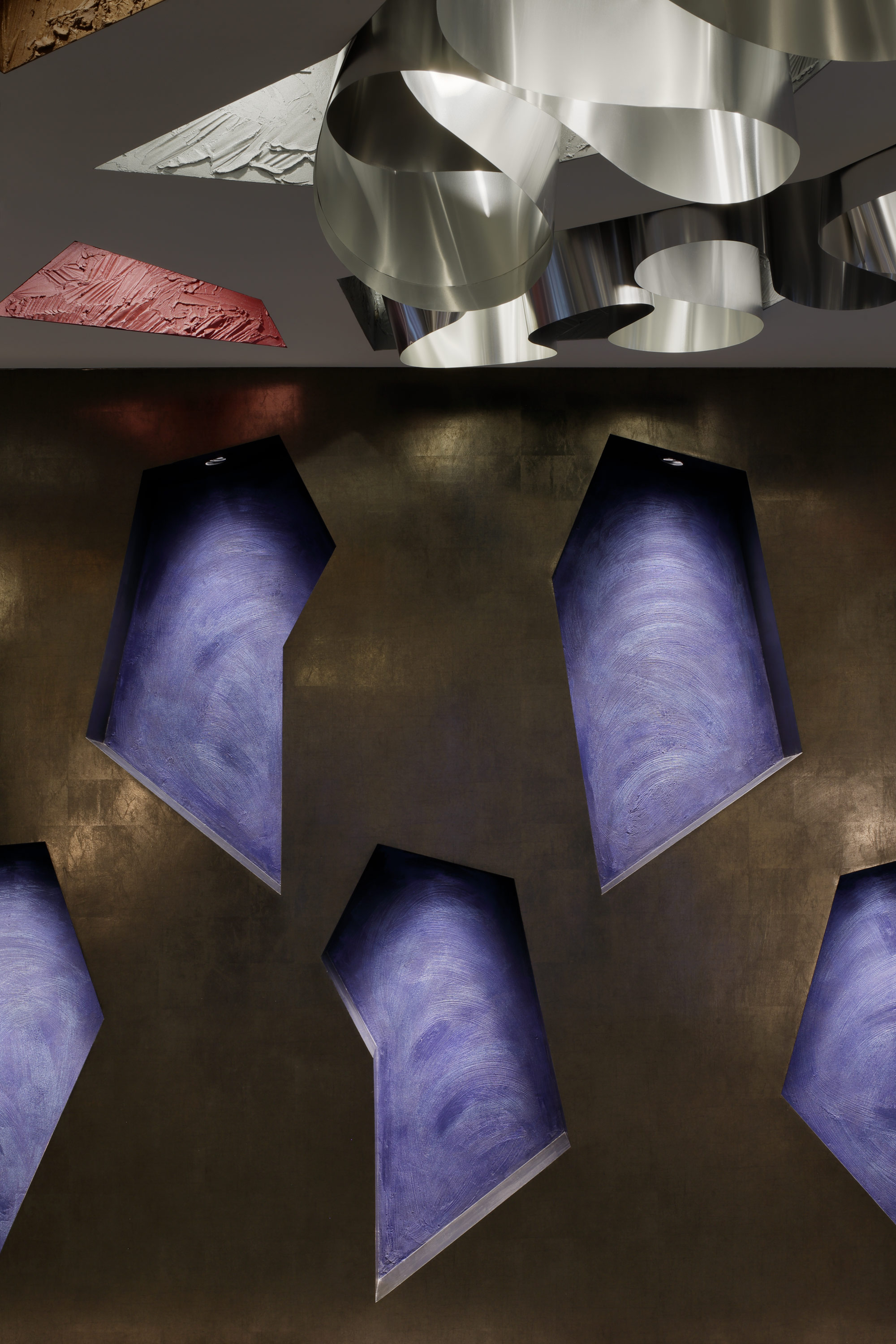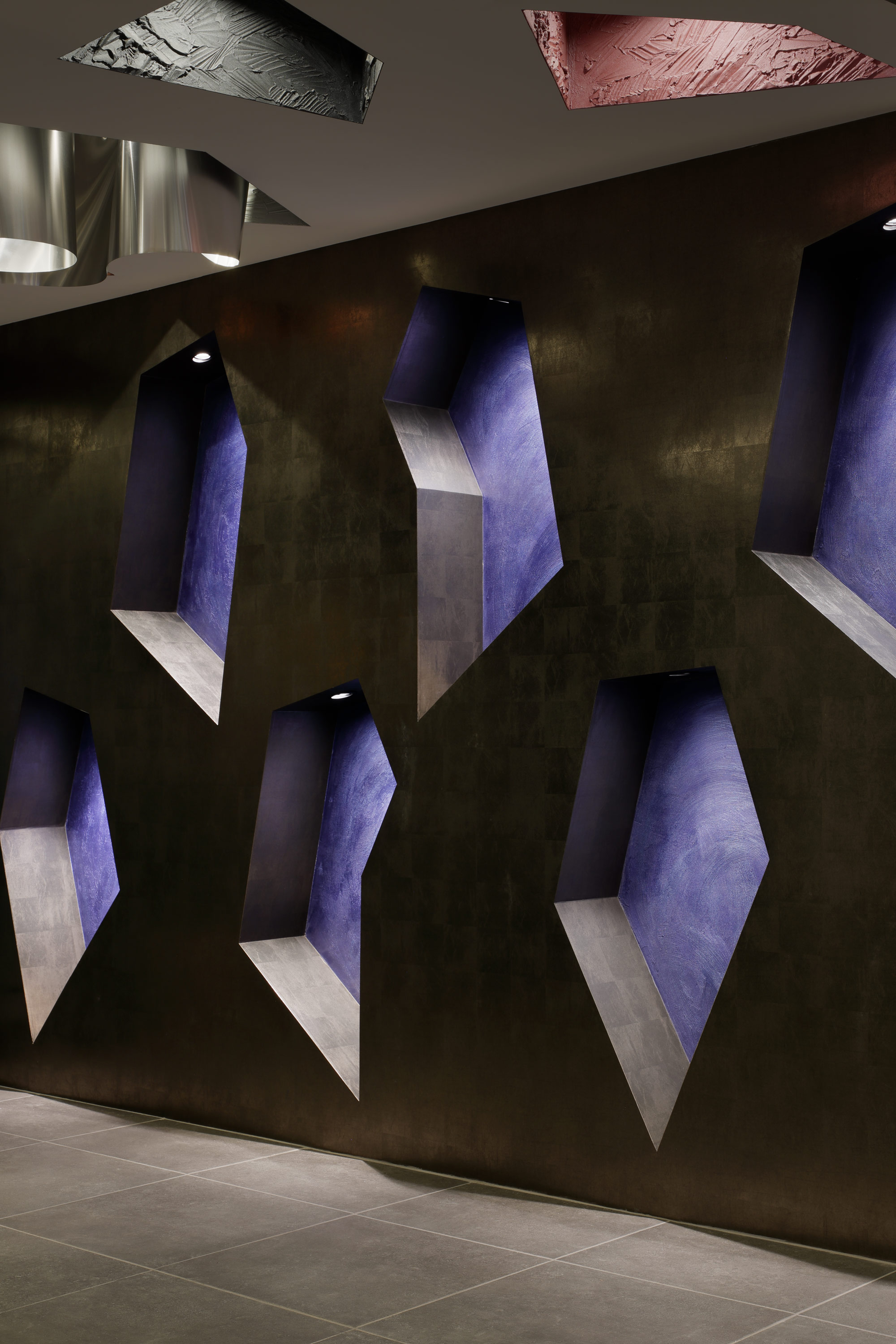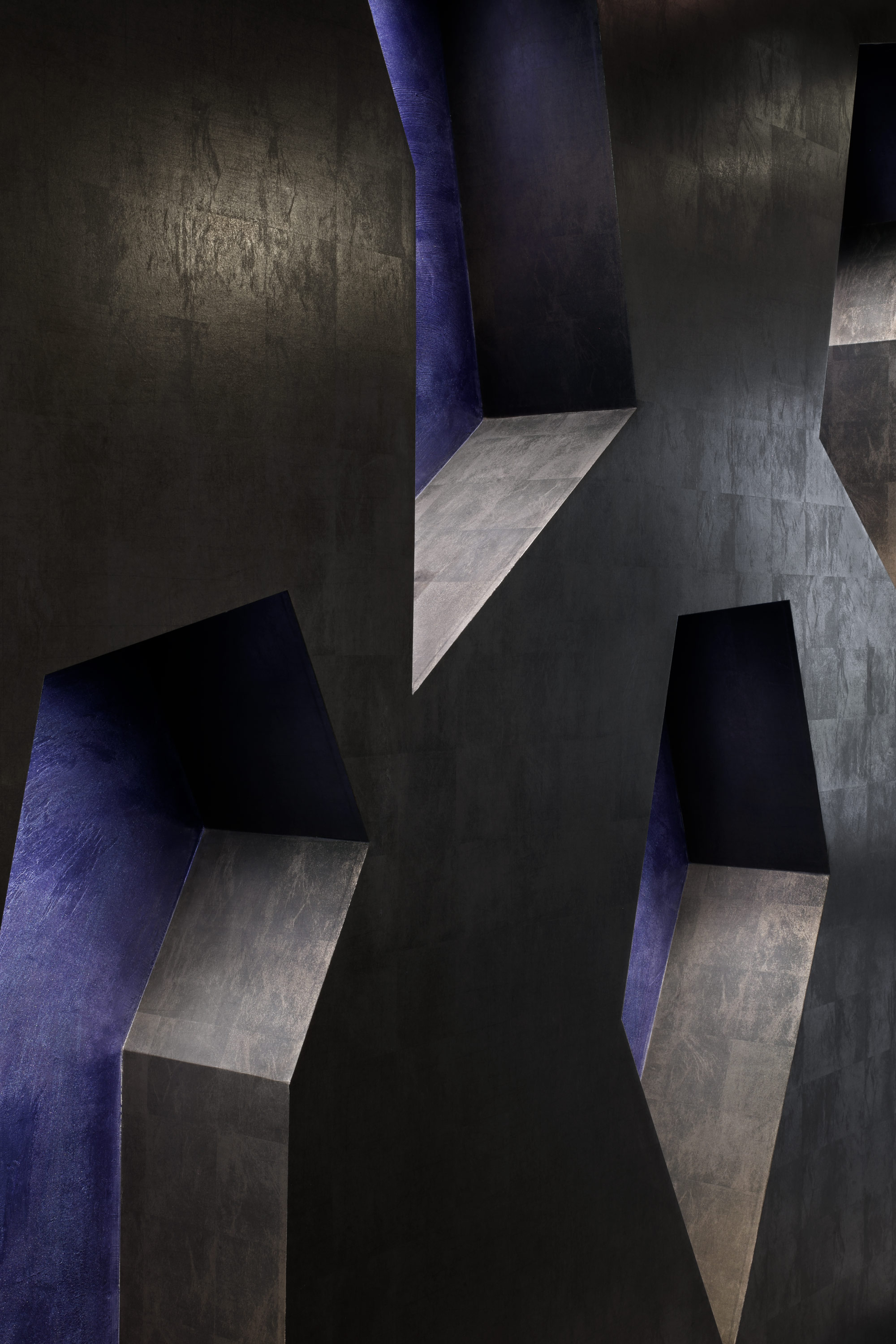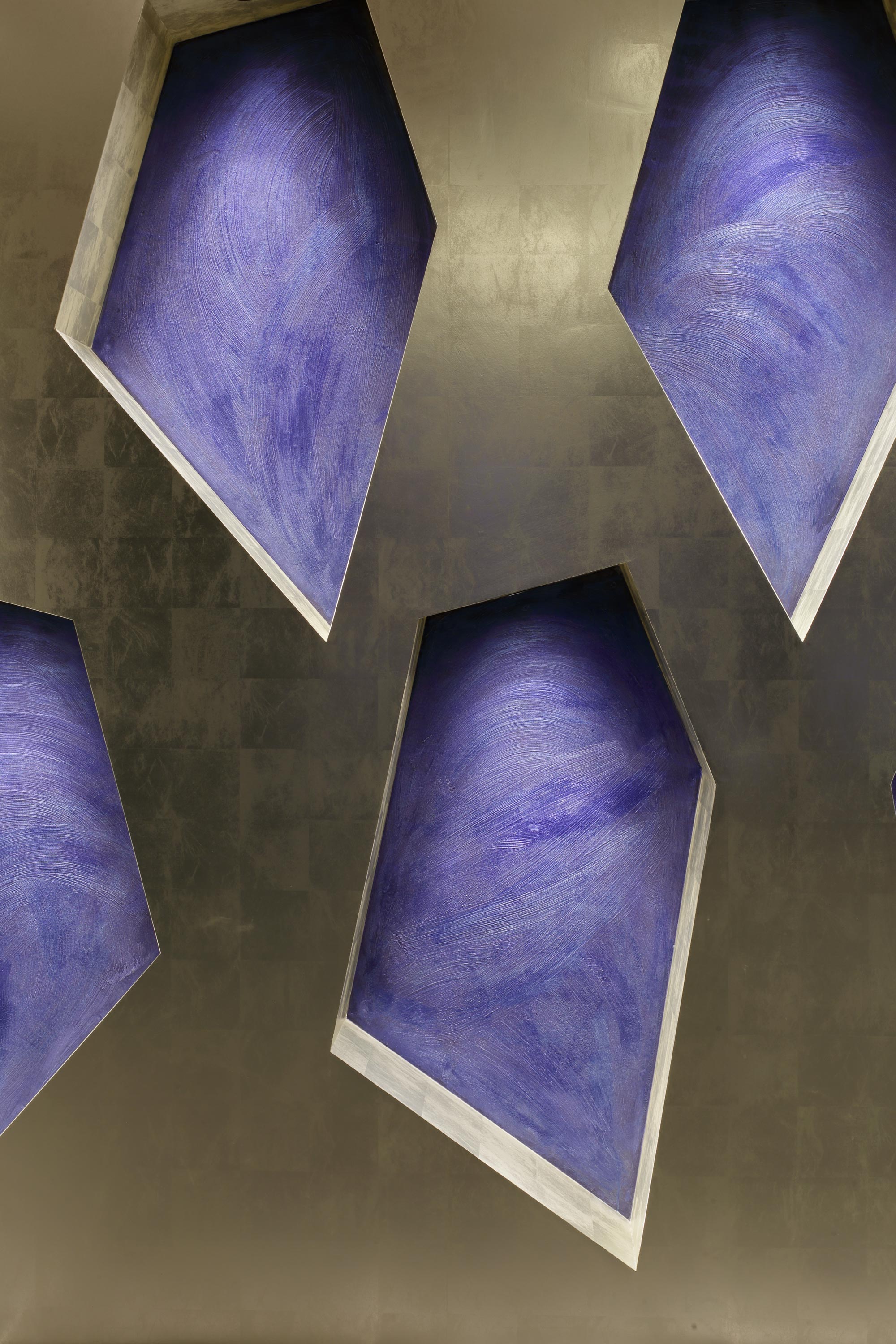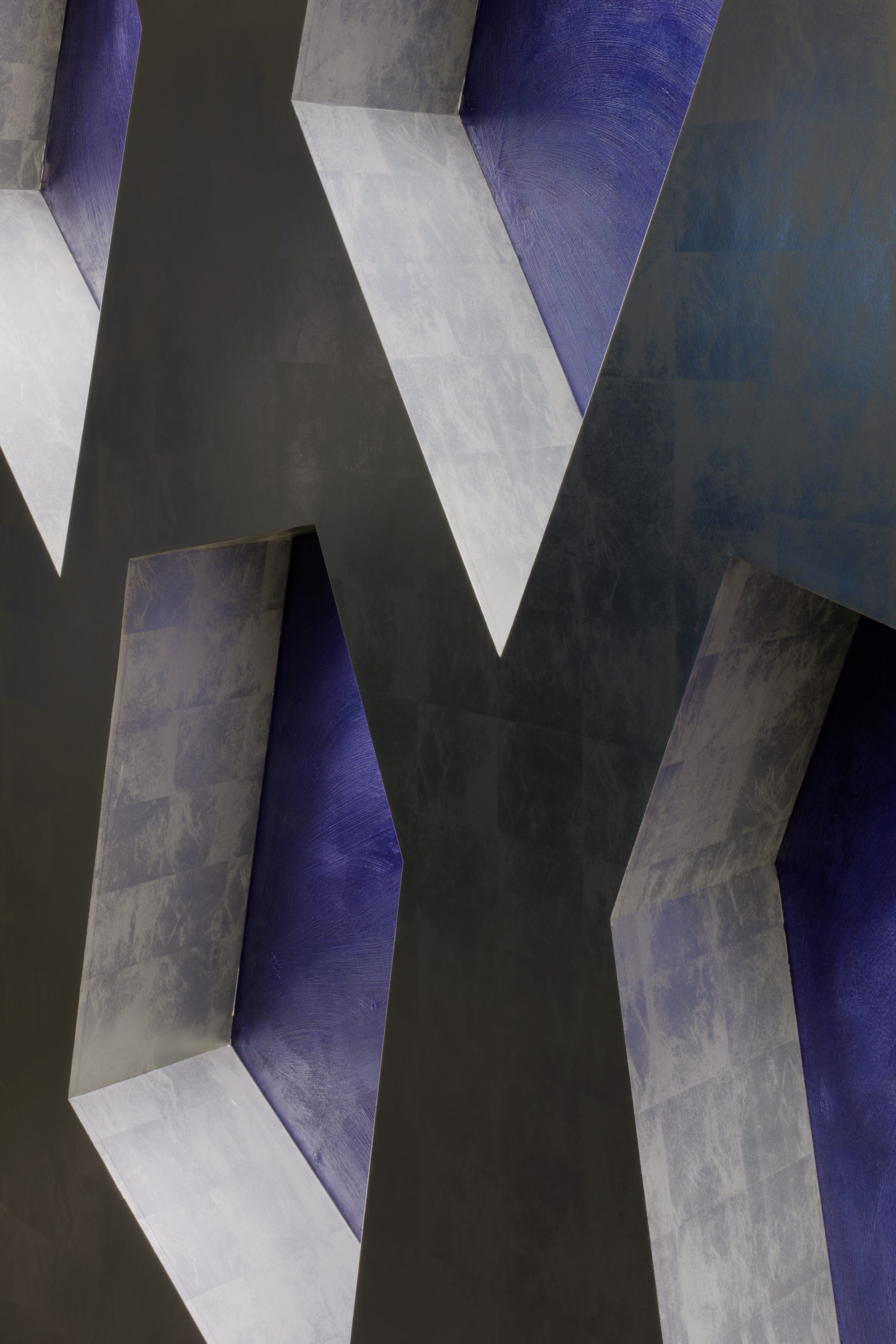 GEOSONG
- 色彩の地層 / 泉の輝き -
計画地周辺は、緩やかな起伏に富む樹木の緑豊かな丘が連なり、地層の断面が荒々しく露出する場所や、湧水で満たされた泉の公園がある、かつての大規模な丘陵地帯の面影を残す地域である。
そこで、このような大地の構造を意識し、そこに潜む、隆起する丘、地層/土、湧水が形成される自然の力に呼応した集合住宅を計画することを試みた。
ファサードは、計画地への坂の上に広がる澄んだ青空と、その燦々と降り注ぐ陽光を受け深く豊かに緑輝く公園に呼応するよう、ブルーとグリーンの色彩の層をグラデーション状に変化させながら、上空へと伸びやかに広がるように積層させた。
様々な表情を見せながら変化していく地層の模様のように、視線の位置や角度によって表情が変わり、自然の力が漲る豊かさへ誘うファサードを創り上げ、周囲の大地の要素を一つの流れの中でリズミカルに浮き上がらせた 。
エントランスホールには、周囲の丘や坂、傾斜した地層の断面、湧水の瑞々しさなどをモチーフとした色と質感を帯びた多角形の照明体/孔を、壁面と天井全体に広げた。
照明体は、大地の隆起する力を意識した荒々しい質感を帯び、内部に湧水の水流をイメージした光輝く金属の波を配置し、その陰影と反射の変化のあるパターンにより、空間全体に活き活きとした自然の力と煌めきを溢れさせている。
視線の位置や角度に応じて、天井と壁面の孔、金属の波、艶やかな壁面との重なり合いが、ダイナミックに、あるいは微妙に変化し、その表情が織り成す多様な質感とリズムを豊かに感じられる空間が現れている。
起伏に富んだ丘陵地帯の風景とその生成の起源に共鳴し、幾重にも絡み合う地層と湧水に潜む自然のエネルギーに感応した集合住宅の実現を目指した。
Geosong
-Colorful Strata and the Sparkle of Spring Water-
We performed the design for a residential building located in a hilly area.
Surrounded by rolling hills covered in lush green trees, the building site is set in a large hilly area where cross sections of the exposed stratum can be seen and a park with a fountain filled with spring water can be found.
Thus, we set out to integrate into our design the structure of the earth while echoing the natural forces shaping the rising hills, strata/soil, and spring water found therein.
The exterior of the building is layered in a gradation of blue and green colored strata and faults extending skyward, inspired by the colors of the the surrounding clear blue skies over the hilltops, and those of the neighboring park, which shines in the brilliant sunlight with deep and rich greenery.
Like the pattern of a geological formation showing constantly changing expressions, the facade changes its expression in a variety of ways depending on the position and incidence of the viewer's gaze, inviting the viewer to experience the richness of nature's power, and rhythmically bringing out the elements of the surrounding landscape into a single flow.
Illuminated polygonal recesses dot the entirety of the ceiling and walls of the entrance hall, thus revealing natural motifs representing small hills, sections of sloping strata, and the freshness of spring water.
Each body of light has a rough texture reminiscent of the uplifting power of the earth. Waves of shiny recycled aluminum sheets (made of aluminum, an eco-friendly material) are placed inside to evoke the flowing water of a spring. The resulting shadows and changing patterns fill up the whole space with the lively power and sparkle of nature.
Moreover, the juxtaposition of the recesses in the ceiling and walls, the waves of aluminum and the glossy surfaces create in turn dynamic or subtle changes depending on the angle and position of one's line of sight. This visual tapestry reveals a space in which the diverse textures and rhythms of these expressions can be felt in abundance.
Resonating with the landscape of rolling hills and the origins of their formation, this residential building channels and gives form to the natural energy embedded in the multiple layers of intertwined strata and springs surrounding it.
Design Team : Moriyuki Ochiai, Jun Ueda, Amit Arunabh,Shinnihon Corporation
Use: Residential Architecture
Client : Shinnihon Corporation
Constructor: Shinnihon Corporation
Special Paint : Osamu Yamaguchi
Lighting : Kayo Yokoyama (Koizumi Lighting)
photo: Fumio Araki
Design Team : Moriyuki Ochiai, Jun Ueda, Amit Arunabh,Shinnihon Corporation
Use: Residential Architecture
Client : Shinnihon Corporation
Constructor: Shinnihon Corporation
Special Paint : Osamu Yamaguchi
Lighting : Kayo Yokoyama (Koizumi Lighting)
photo: Fumio Araki
Award