レストランのプロジェクト
細長い洞窟のような環境で、
その表面に襞のような光の内皮を作り、溢れる輝きに包まれる空間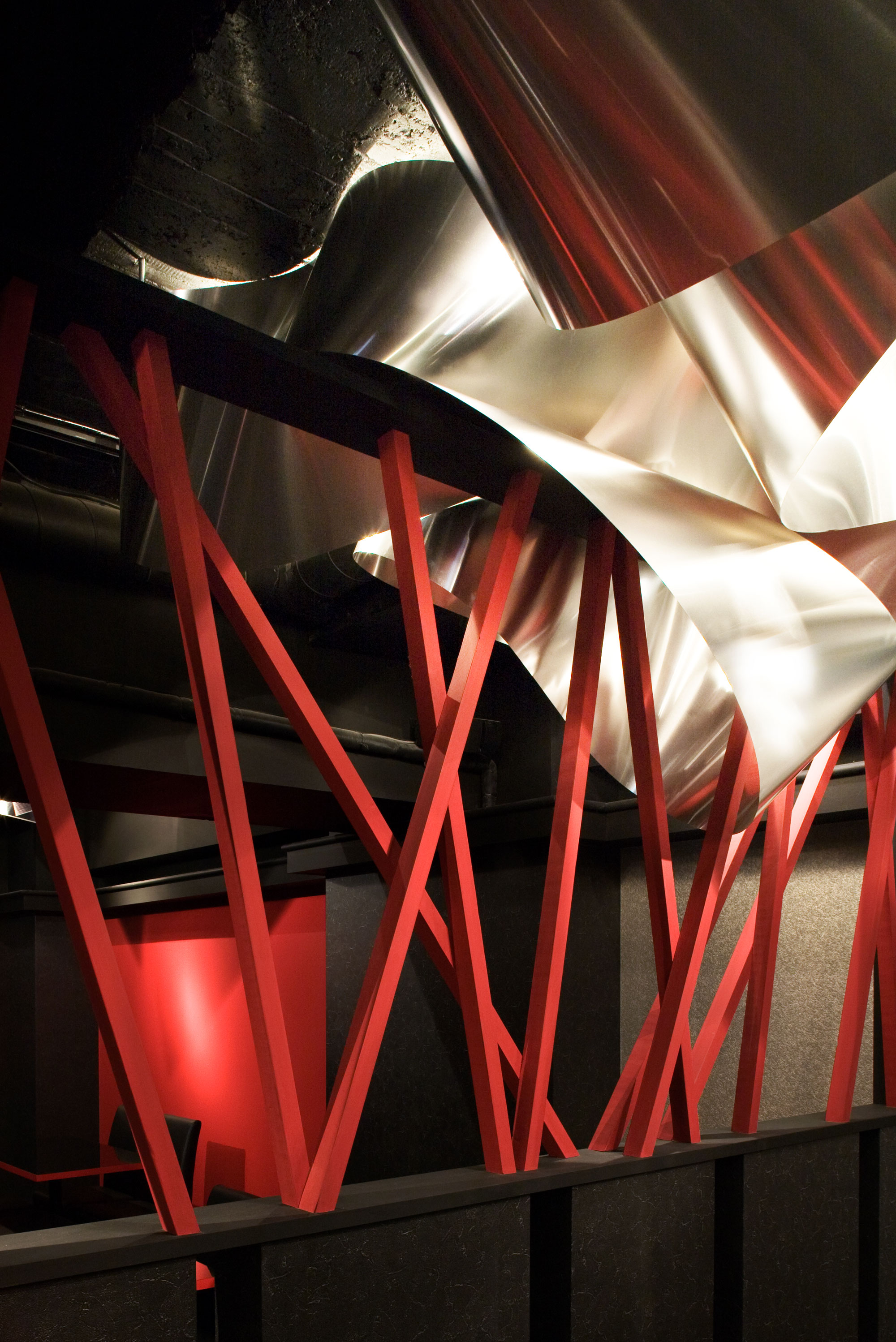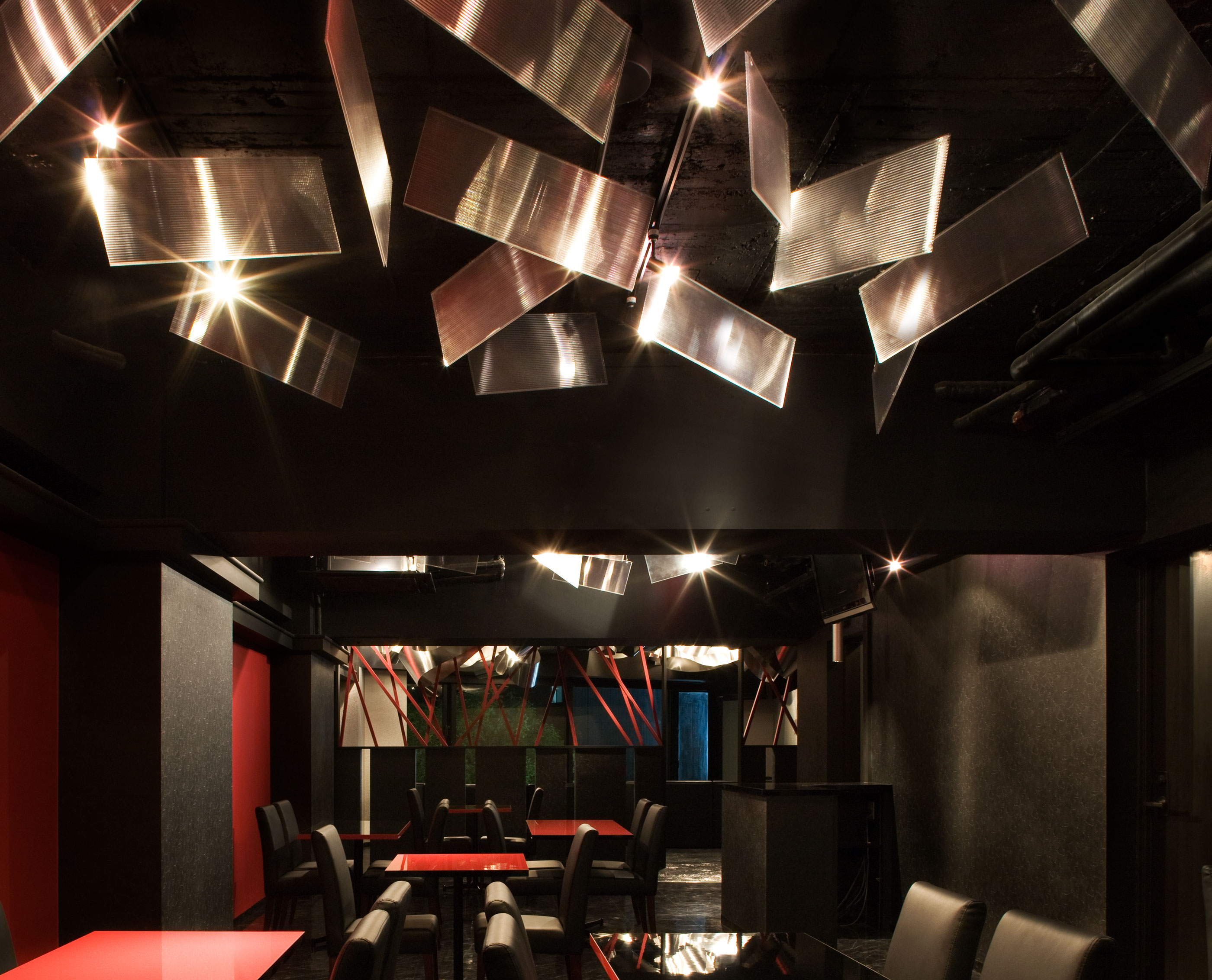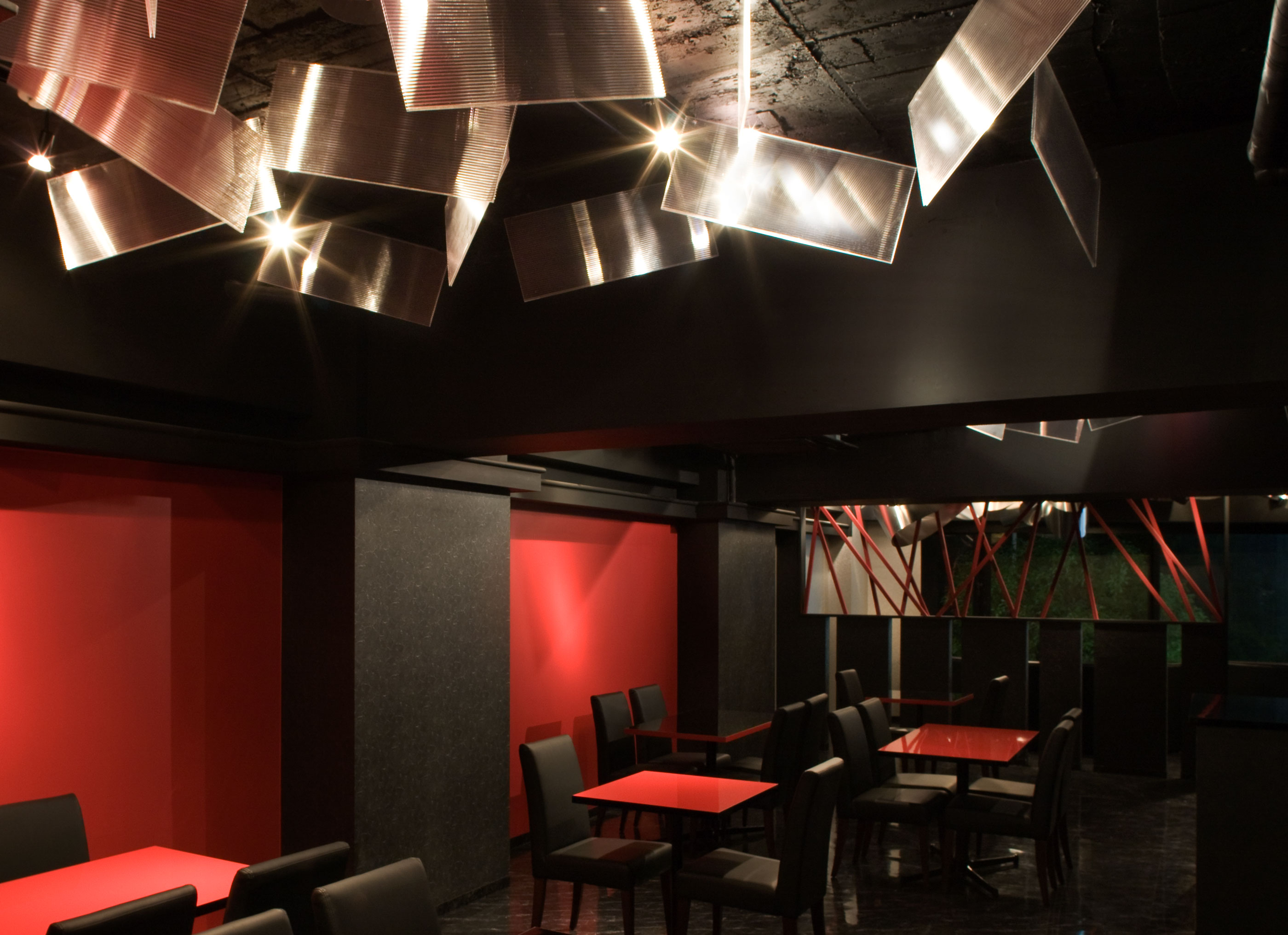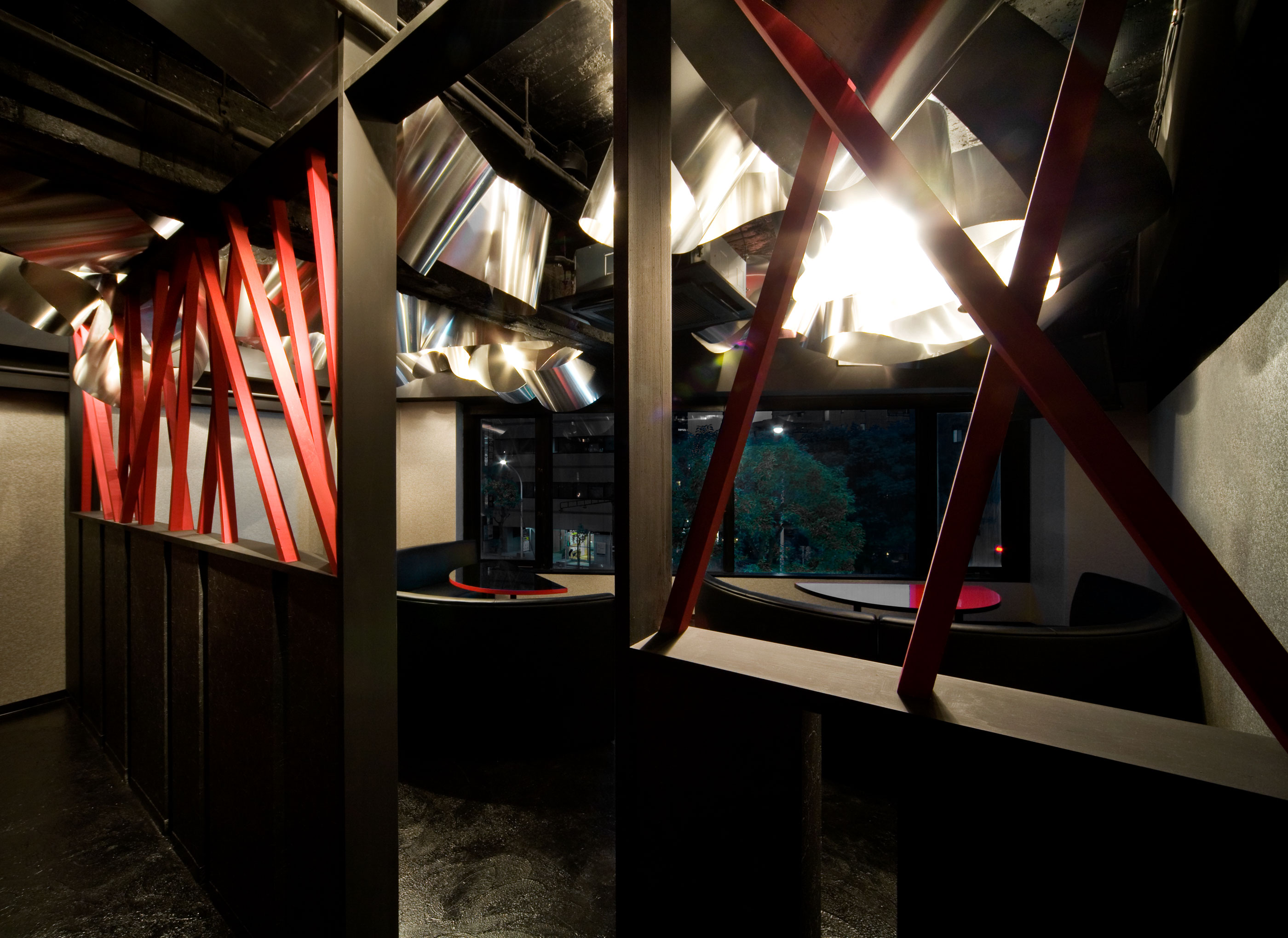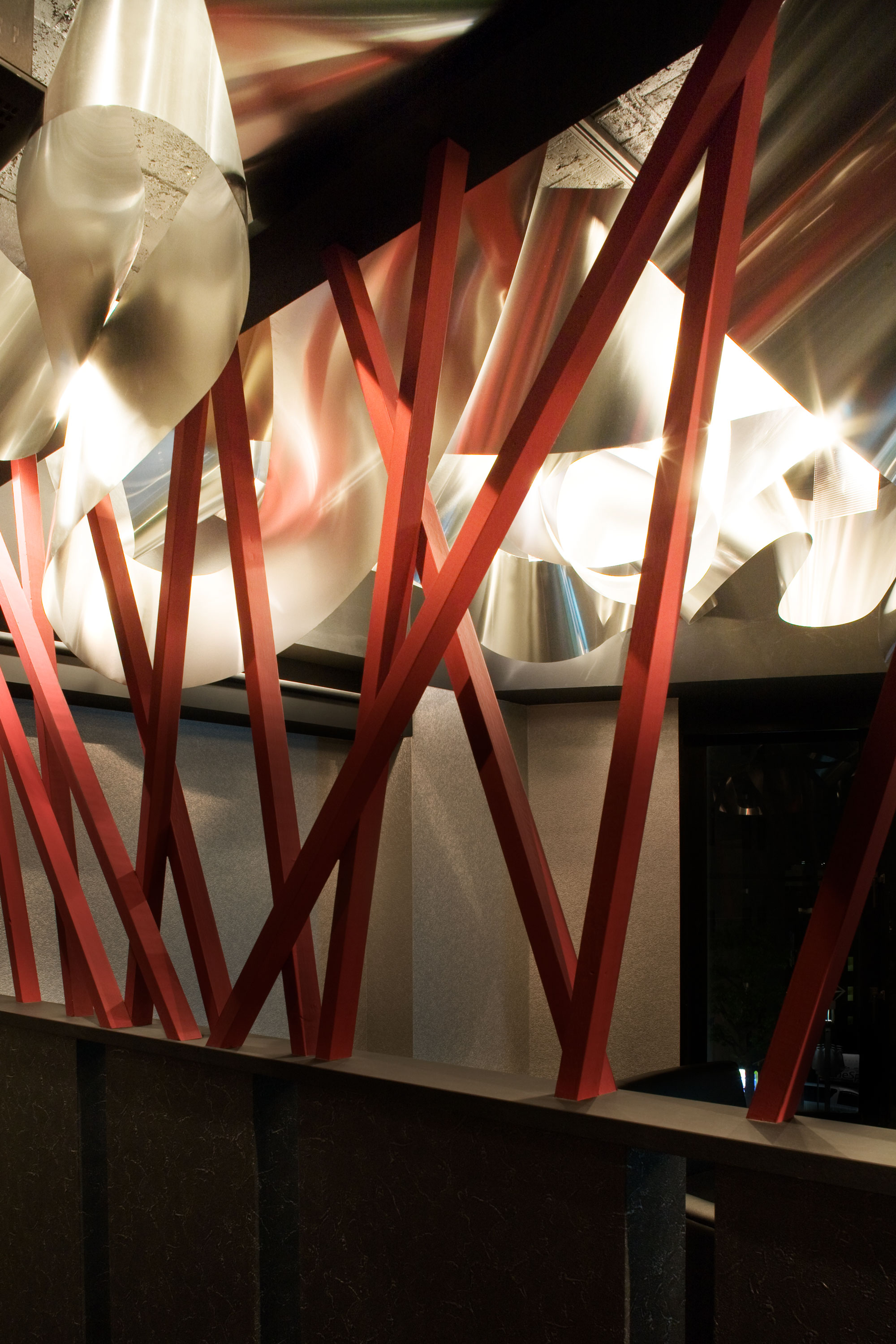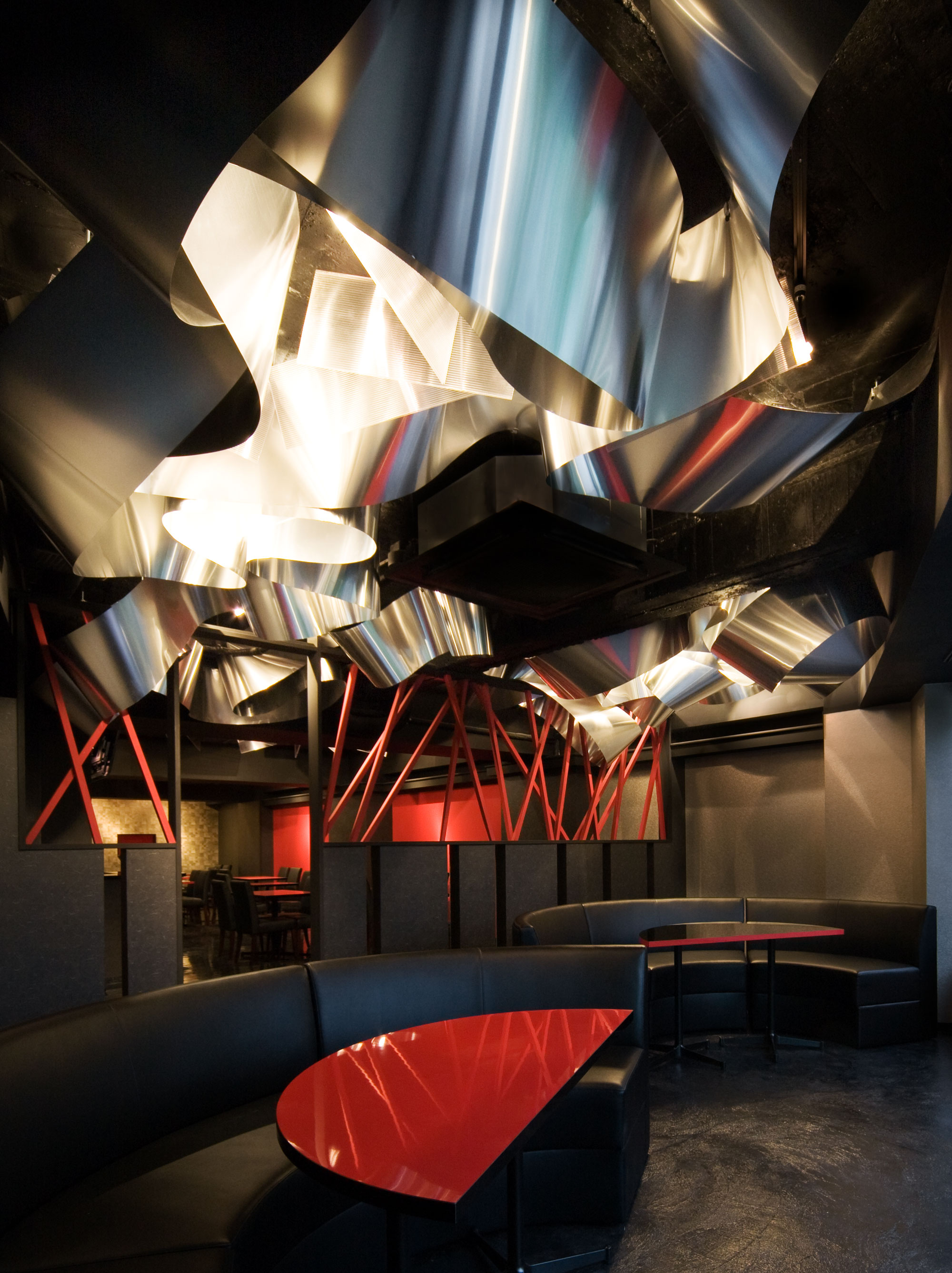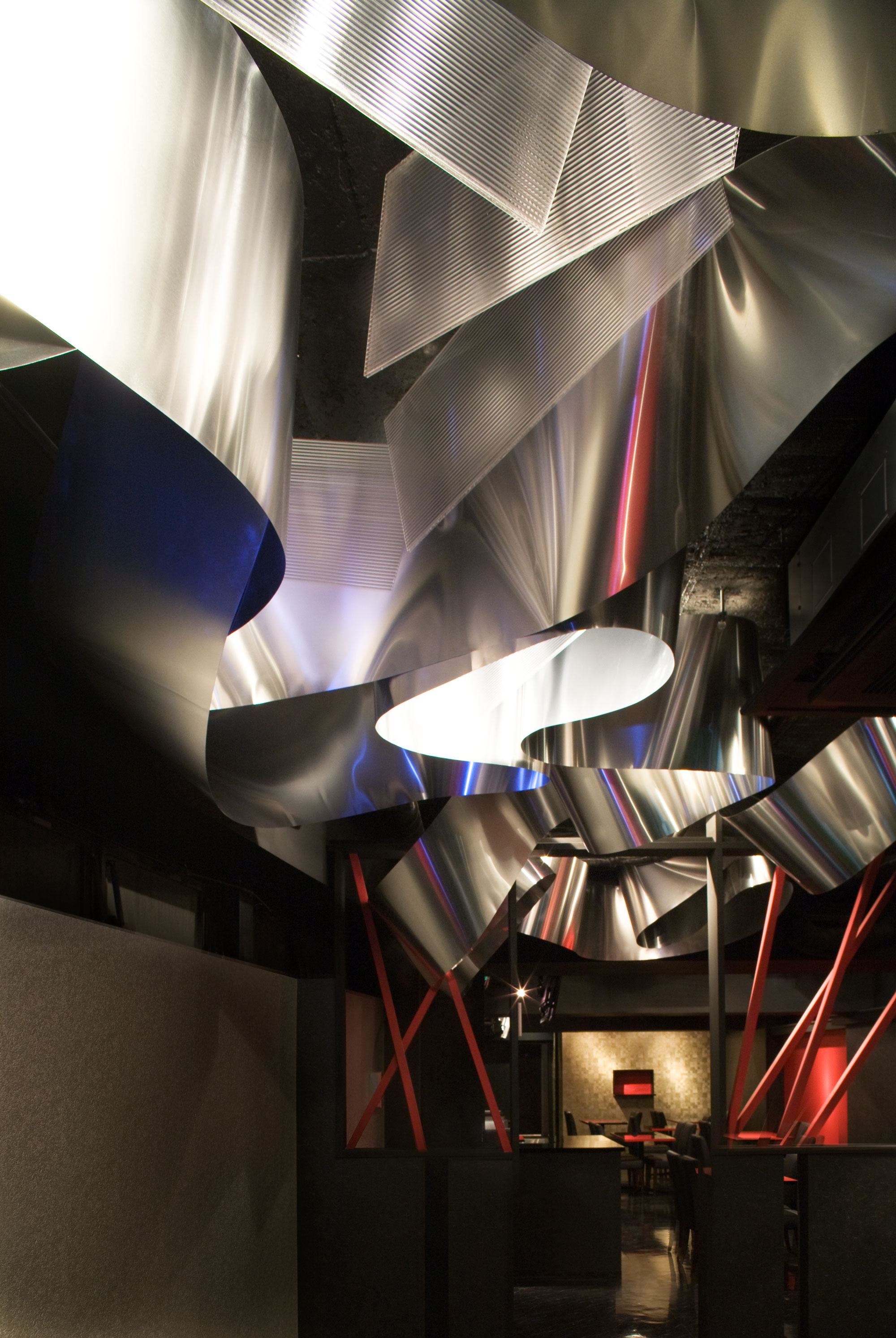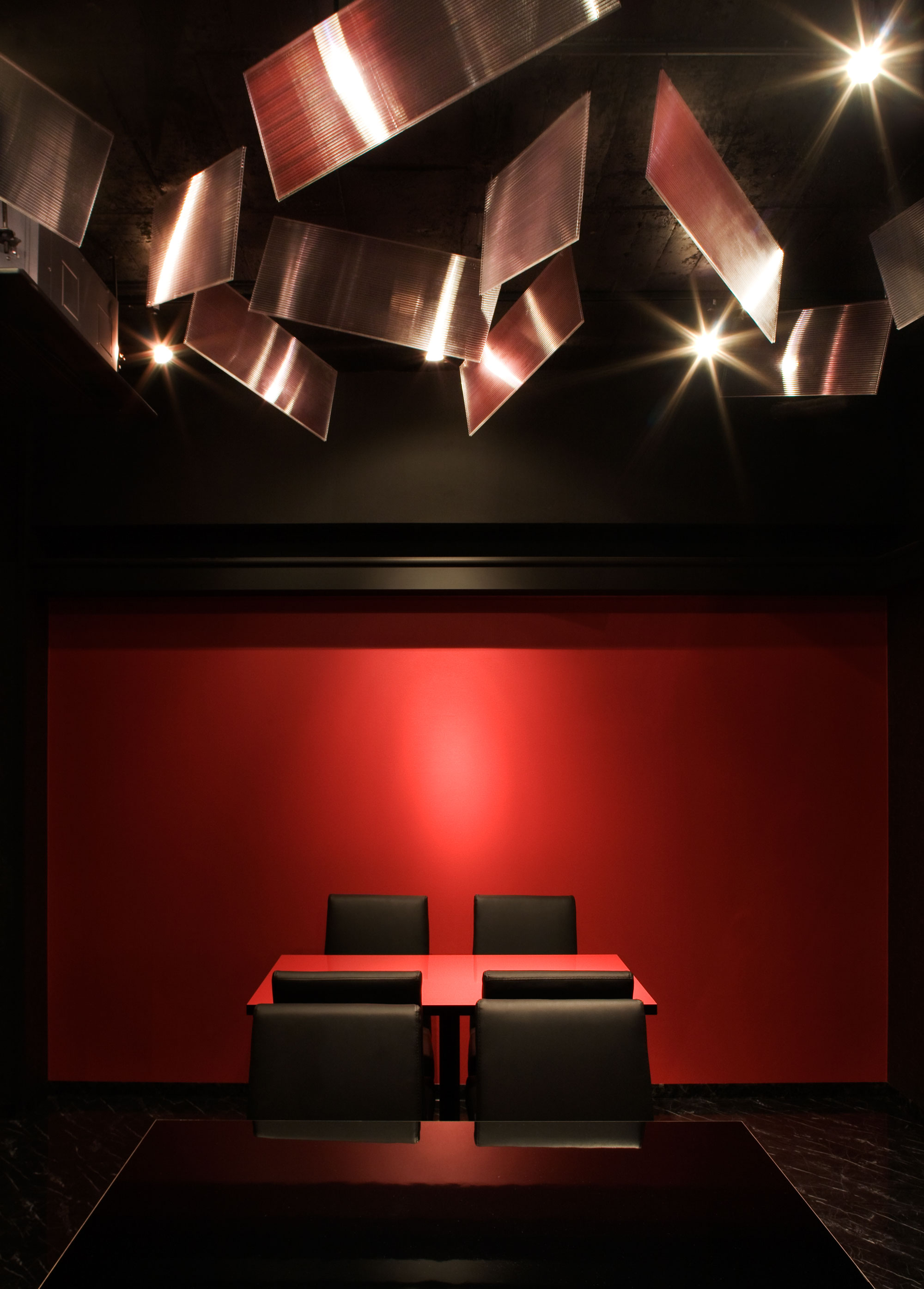 レストランのプロジェクト
細長い洞窟のような環境で、その表面に襞のような光の内皮を作り、溢れる輝きに包まれる空間創りを目指した。
エントランス付近のエリアでは、光の破片ー氷の破片/クリスタルの破片ーが舞い、ひんやりとした冬の日の光の記憶を思い起こさせるような、静寂な雰囲気の空間。
その先の大窓に面するエリアでは、生物のように自由に動き回るアルミの光の波が宙を舞い、境界の赤い線材に絡み付き、生き生きとした躍動感溢れる空間となっている。
二つの光の襞からなる空間が直線上に並ぶことで、光の破片、アルミの光、赤い線材が共鳴し、それぞれの雰囲気が溶合う風景が生まれる。
光の洞窟を心地よく彷徨い、移ろいゆく風景を楽しみ、溢れる光の襞に身体が包まれる世界を創出した。
We performed the interior design for a restaurant/bar in a long and narrow cave-like setting where dynamic ridges and furrows form luminous vicissitudes that artfully create a space enfolded in a brilliant burst of light.
Glimmering fragments of light adorn the area next to the entrance—like shards of ice or crystal—lending the space a serene atmosphere reminiscent of light on a cool winter day.
Like a living creature freely roaming about, luminous aluminum waves whirl through the air and intertwine with the red timber lattice at the boundary of the back area facing large windows, resulting in a space brimming with a feeling of lively motion.
The characteristic creases of light at the front and the back of the cave resonate with the shards of light, luminous aluminum and red timber lattice in their path, thereby bringing each microcosm into alignment and coalescing into a unique ensemble.
Thus, we sought to create a universe in which one can wander into a cozy cave and enjoy a transforming scenery as our bodies become enfolded in a whirl of vibrant light.
Award
Media